Summary: UP PCS J Interview Questions are vital because they help test candidates' knowledge and understanding of the Indian legal system, including laws and procedures. These questions also help assess the candidate's ability to interpret laws and legal documents correctly, as well as the capability to apply legal principles in resolving disputes. The questions can also help determine the candidate's suitability for the role of a judge.
Most aspirants who have cleared the UP PCS J Mains exam might worry about cracking the interview. What questions can the interviewer ask, and how can they answer them? Well, no need to worry!
This post shall offer UP PCS J Interview Questions with answers to ease your preparation.
Our experts from Judiciary Gold (a pioneer in providing the best online guidance for Judiciary Exams) have collected these questions from the students who appeared for the exam previously.
Law Based UP PCS J Interview Questions PDF by JudiciaryGold
UP PCS J Interview Questions with Answers
A personal interview is a final stage in the UP judicial services examination selection process. In the interview, your suitability for the civil judge post is evaluated.
In the interview, you can expect questions from general studies. Therefore, preparing for general studies is important.
You can follow UP Judiciary General Studies Preparation Tips to understand how to prepare for the interview round.
Q) What is strict liability?
Ans: Strict liability is a theory that imposes legal responsibility for damages or injuries even if the person found strictly liable did not act with fault or negligence.
Q) What is your favourite law and why?
Tip: Before you appear for your UP Judiciary interview. Read the preface of all the subjects asked in the examination. Understand their aims and objectives. While answering the UP Judiciary Interview Question, use those aims and objectives while framing your answer.
Q) Explain Sec 6 of the Indian evidence act with an example?
Ans: Section 6 of Indian Evidence Act: Facts which, though not in issue, are so connected with a fact in issue as to form part of the same transaction are relevant, whether they occurred at the same time and place or at different times and places.
Example: A is accused of the murder of B by beating him. Whatever was said or done by A or B or the bystanders at the beating, or so shortly before or after it as to form part of the transaction, is a relevant fact.
Q) Who drafted the Indian evidence act?
Ans: Sir James Fitzjames Stephen
Q) High Court Allahabad's establishment year?
Ans: 1866
Q) Number of High Courts in India?
Ans: 25 (Twenty-Five)
Q) What is Arms Act?
Ans: Arms Act 1959 regulates matters relating to the acquisition, possession, manufacturing, sale, transportation, import, export, and licensing of arms and ammunition.
Check: Important Questions for UP Judiciary Exam
Q) What is Triple Talaq?
Ans: Triple Talaq is the process of divorce under Sharia Law (Islamic law), where a husband can divorce his wife by pronouncing 'Talaq' three times. This is also called oral talaq. The Muslim Women (Protection of Rights on Marriage) Bill, 2019 law makes the practice of instant divorce among Muslims a punishable offence.
Q) Academic History Related UP Judiciary Interview Questions?
Tip: Brush up on your Graduation Subjects before your interview.
Q) Situational-based Law UP Judiciary Interview Questions?
Tip: Understand the situation and Focus on the facts. Break it down to understand it thoroughly.
Q) Pro and Cons of the Indian constitution and IPC?
Pros: official criminal code of India
Pros: extends to the whole of India
Cons: old and archaic
Cons: introduction of other laws that overshadows the existing laws.
Check: Haryana Judiciary Cut-Off 2023
Q) What is a writ?
Ans: A Writ means an order,i.e., anything issued under an authority is known as a writ. The Constitution of India empowers the Supreme Court and the High Courts to issue Writs for the enforcement of the fundamental rights conferred by the Part III of the Indian Constitution under Article 32 and Article 226
Q) Where is CPC not applied?
Ans: Writ Proceedings
Q) What is a PIL?
Ans: Public interest litigation (PIL) which the apex court devised in 1984, is a valuable mechanism to redress the problems of the neglected, alienated, and marginalized sections of society whose fundamental rights are infringed and violated and whose grievances go unnoticed, unrepresented, and unheard.
Q) India's interest in the Doklam issue?
India's Interest: India has signed a peace treaty with Bhutan.
India's Interest: The area of Doklam carries a vast military advantage
India's Interest: High ground
India's Interest: Easy access to transportation of war machineries such as tanks and vehicles
Check: Haryana Judiciary Exam Analysis 2022
Q) What do you know about the Midnight hearing at the supreme court (Yakoob Menon case)?
CJI: Justice Dipak Misra
First Incident of Midnight Hearing
Nagpur Jail
Yakoob Menon's appeal: 14 days after the rejection of the mercy petition
Status: Rejected
Q) What are your personal views on triple talaq?
Ans: This divorce method does not stand with the fundamental principles of Gender Equality and secularism. It puts UP Judiciary Interview Questions on the dignity of women, justice, and basic human rights privilege of Muslim women in the country.
Q) Is Cow slaughter banned by Government?. Is there any provision in the constitution?
Ans: Article 48 of the Constitution of India is one of the Directive Principles which directs the state to make efforts to ban Beef consumption, animal slaughtering, Smuggling, and trading with neighbouring borders. It further states organising agriculture and Animal husbandry on modern and scientific lines.
Q) What is the horizontal reservation? And how does it work?
Ans: Horizontal reservations cut across the vertical reservations – what is called interlocking reservations. The percentage of reservation allotted to Horizontal reservation categories should be adjusted against the percentage of SC/ST/ OBC and General categories in a vertical reservation.
Q) What is Money Bill? What is Zero Hour?
Ans: When a Money Bill is introduced in the Lok Sabha. Answer. The time immediately following the UP Judiciary Interview Questions Hour has become known as "Zero Hour."
Q) What is a protest petition?
Ans: Protest Petition is an opportunity granted to the victim to raise objections against the police's investigation conclusions. It is commonly filed when police present the final report under section 173 of the Code of Criminal Procedure, 1973, wherein the police conclude the allegation.
Check: Important Questions for IPC, IEA and CRPC for HJS Exam
Q) Execution of decree of specific performance?
Ans: When a person obtains a decree from a court of law against another person, his next step is to satisfy the ordinance. The proceeding by which he moves the court for the satisfaction of the decree is called execution proceedings.
Q) What is the rule of law?
Ans: The Constitution of India intended for India to be governed by the rule of law. It provides that the constitution shall be the supreme power in the land and the legislative and the executive derive their authority from the constitution.
Personality-Based UP Judiciary Interview Questions
Here are some personality-based UP PCS J Interview questions commonly asked during the interview.
You can practice these questions regularly to crack the UP Judiciary Exam interview easily.
1. Tell something about yourself?
2. Who is your ideal person, and why?
3. Why do you want to become a civil judge?
4. What are your strengths and weaknesses?
5. How do you manage stress?
6. What are you passionate about?
7. What is the difference between hard work and smart work?
8. Why should we select you?
9. What if we don't choose you?
10. How do you respond to change?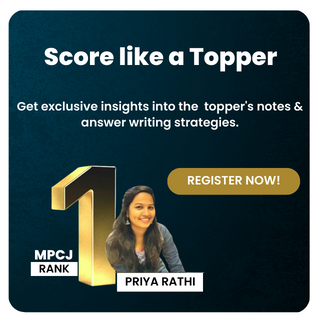 UP Judiciary Interview Code of Conduct
Before starting the preparation, you must know the detailed UP Judiciary Syllabus. The interview level of the UP judiciary is underrated.
Most of you often miss out on basic behaviour and code of conduct at the Interview Centre, which leads to losing marks in the UP Judiciary Interview.
Let us look at the code of conduct to be followed during the UP Judiciary Interview.
Be honest with the interviewer.
Be very particular about your appearance. Wear sober-coloured formals.
Be at the interview venue before the scheduled time for smooth processing and prevent any last-minute hassle.
Enter the interview chamber with confidence.
Greet everyone on the panel.
Take care of your pitch. Be polite yet firm.
If carrying, keep your cell phone on silent mode.
Do not chew chewing gum during the interview.
Do not use slang and one-liners during the interview.
You can prefer to communicate in one Language (English/Hindi/other).
Once your interview is done, do not forget to thank the interviewer.
Stay calm. Do not feel nervous during the interview.
Carry all the relevant documents asked.
What to do during a UP Civil Judge Interview?
Dress the part
Do enough research on the current national affairs, including news about Uttar Pradesh and your city.
Learn about the history, cultural significance, and economic participation of your city/town.
Be respectful to the interviewer.
Be truthful and open.
Disagree politely if need be
What not to do during a UP Civil Judge Interview?
We are providing you with a list to know beforehand what not to do during the UP Civil Judge Interview, which can help you avoid them as you fall into the trap of anxiety and nervousness.
Be arrogant
Avoid eye contact
Be late
Be too early
Lie
Dress inappropriately
Fidget
Show a lack of accountability
Check the time
Answer the phone
Act desperate
Look angry
Cross your arms
Be defensive
Come unprepared
Look bored
Be rude
Eat
How to Prepare for the UP Civil Judge Interview?
UP Civil Judge Interview is one of the most important levels in UP PCS J. Hence; it demands intense preparation.
Here are some UP PCS J Interview Preparation Tips to help you perform well in the upcoming exam.
Know the Current affairs
Interviews are basically personality tests. The authorities check how much you are connected with your surroundings and other latest developments around you.
Hence, it is important to learn about Daily Current Affairs at the national and state levels.
Know your city
Since UP judiciary is a state-level competitive exam, it becomes imperative that the knowledge of one's city is as essential as anything else.
You should know your city's history, cultural impact, and economic standpoint.
Give Mock Interviews
Like any other exam, UP Civil Judge Interview can also be cracked using the help of mock interviews.
Multiple institutes prepare you for the level by providing mock interviews with people who have already cracked the exam.
Check: Haryana Judiciary Previous Year Question Papers with Solution Pdf
What to do a day before the UP Civil Judge Interview?
The night preceding your UP PCS J Interview is the most important in your journey of civil judge post. You must be relaxed, calm, and composed during your interview.
That is why you need to have a sound sleep the night before. Here is a list of things you should try a night back to have a productive day after.
Read the newspaper
Pick your outfit
Plan your pre-interview meal
Pack your bag
Prepare for anything that might come
Go to bed early
Practice your route
Secure your transportation
Relax
How to handle nervousness and anxiety during a UP PCS J Interview?
Nervousness and anxiety are very common during an interview. There are parts and parcels of the interview experience.
Here are some tips to cool yourself down as your head fights with nervousness and anxiety.
Exercise in the morning
Visualize success
Reduce stressors
Research well
Do not succumb to tough questions.
Say No politely wherever you have to
Take your time to answer
Congratulate yourself