Ever wonder how much time it takes to study graphic design? Are you eager to begin your adventure in the fascinating design world but unsure how long it will take you to become an expert? You're at the correct spot, then! We'll go through the ins and outs of mastering graphic design in this blog and provide some pointers on how to master the craft quickly.
But first, let's define graphic design before we proceed. Graphic design is, in a nutshell, the act of producing visual information to convey a message. For information to be visually attractive, typeface, colour, and pictures must all be used. And graphic design is now more crucial than ever in today's world, where visual communication reigns supreme.
The length of time it takes to study graphic design is then. That depends on a wide range of variables. A complete newbie or a design prodigy? How much time do you have to invest in learning? And last but not least, what are your objectives as a designer?
Factors that Influence How Long it Takes to Learn Graphic Design
You may ask what variables affect the time it takes to study graphic design. Well, there are many things to think about, my friend. Let's deconstruct it:
Some individuals are born with a natural knack for design, which takes ability and imagination. They appear to make beautiful images easily and have an eye for colour, composition, and typography. But if you don't think you possess this talent, don't worry; creativity can be enhanced and developed with practice.
Formal schooling and training may be excellent for mastering graphic design basics. You may start out strong by enrolling in classes or getting a degree in graphic design. However, remember that you don't need a degree to be a successful designer. Many self-taught designers have gained their knowledge by making mistakes.
Practice makes perfect, right? It is undoubtedly true in the case of graphic design. You'll become better the more you practise. It's crucial to regularly produce designs and look for input and criticism from others. Additionally, don't be afraid to make mistakes because they are a normal part of learning.
Designers can access various design tools and software in the current digital era. The learning process may be significantly accelerated by becoming proficient with these tools. But keep in mind that technology is constantly changing, so it's critical to keep up with the most recent fashions and methods.
Check: How To Learn Graphic Design At Home?
Here's a joke to lighten the mood: Why did the graphic designer break up with his girlfriend? Because she was too pixelated!
Putting jokes aside, each individual will need a different length of time to study graphic design. But remember that it's more important to enjoy the process and constantly learn and develop than simply how long it takes. Therefore, keep creating and don't get too caught up in the timeline.
"Good design's not about what medium you're working in. It's about thinking hard about what you want to do and what you have to work with before you start." – Susan Kare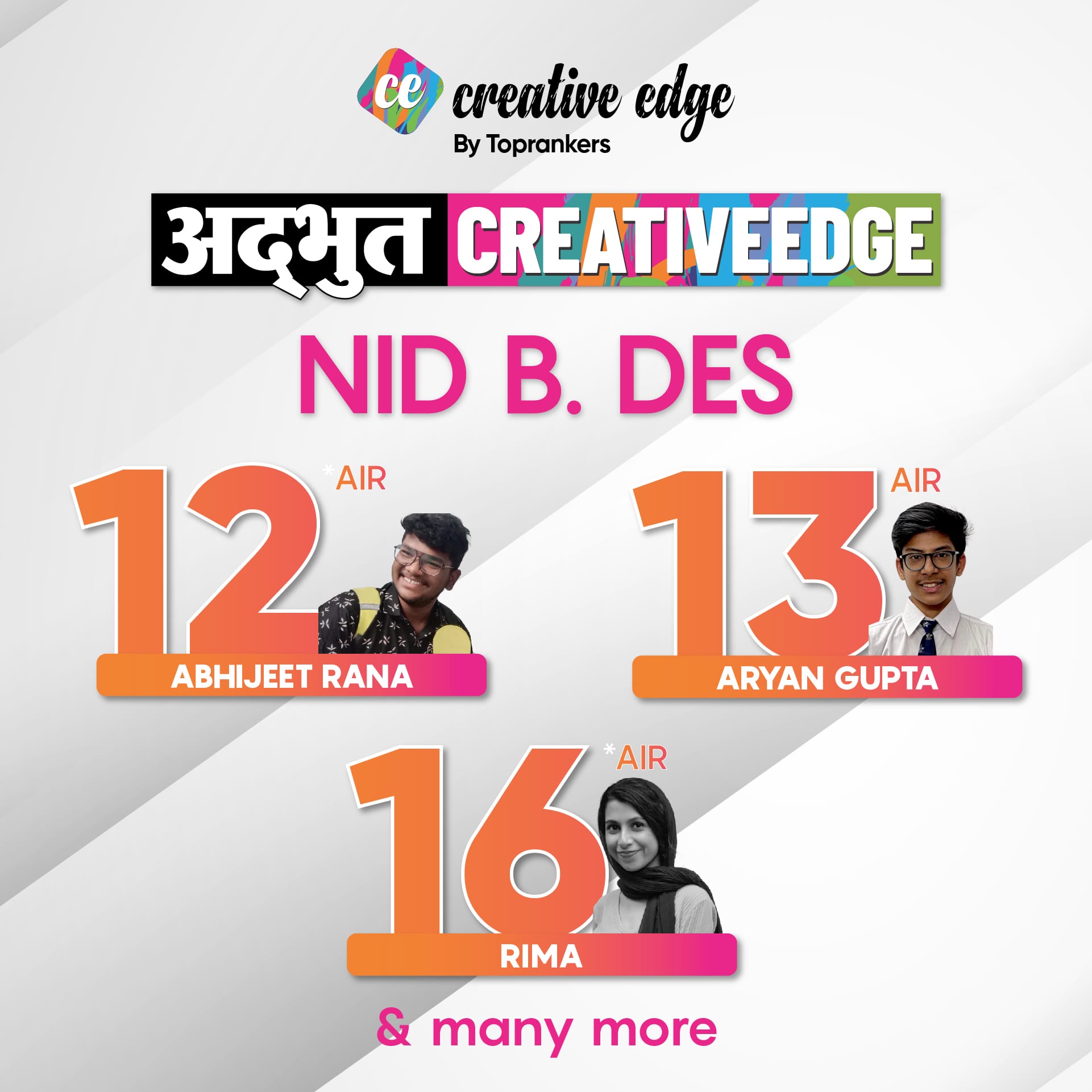 Different Ways to Learning Graphic Design
You may take several routes to study graphic design based on your tastes, timetable, and finances. The primary choices are formal education, online courses and tutorials, and self-directed learning. Let's examine each of them in more detail.
The traditional route to becoming a graphic designer is via formal education. At a university or college, you can enrol in a graphic design program where you'll get organized instruction, professor feedback, and use of facilities like computer labs and design studios. The following are some advantages of formal graphic design education:
The philosophy and practice of graphic design are covered in depth in a comprehensive curriculum.
Possibilities for networking with other students and professionals in the business.
Access to resources for job placement and internships.
A degree that is respected and may increase your employment opportunities and income.
Check: What is a Graphic Designer Salary?
The drawback of formal education is that it is not necessarily affordable, time-consuming, or available to everyone. Online courses and tutorials can be better if you seek a more convenient and cost-effective approach to studying graphic design.
Graphic design courses and tutorials are available at all levels, from beginner to expert, on online learning platforms like Skillshare, Lynda, and Udemy. Some advantages of online education are:
The capacity to study on your own timetable and schedule.
Access to a worldwide network of educators and students.
Low cost and often free trial periods.
The chance to concentrate on certain subjects or software tools that interest you.
Some disadvantages of online learning are the absence of individualized instructor feedback and assistance, the need for self-motivation and self-discipline to finish courses, and the possibility of not receiving the same degree of recognition as formal education.
Check: Which Colleges Offer Graphic Design?
Last but not least, a viable and well-liked choice for many aspiring graphic designers is self-directed learning. This route entails taking control of your education and following your interests and objectives via workshops, books, internet resources, and trial-and-error. Self-directed learning has the following advantages:
Flexibility to choose your own subjects and learning speed.
The capacity to explore and create your own methods and styles.
The chance to avoid paying for courses or enrolling in formal education to save money and time.
The capacity to juggle work and other responsibilities with learning.
Naturally, self-directed learning also requires much self-control, resourcefulness, and the capacity to solicit criticism and feedback from peers or mentors.
Which educational route to graphic design is best for you, then? It relies on your learning preferences, objectives, and environment. Before making a decision, consider asking yourself the following questions:
What do I want to achieve by studying graphic design? Is this more of a pastime or personal interest for me, or do I want to pursue a profession in this area?
What's the size of my learning budget? Can I afford formal education or online classes, or should I concentrate on free or inexpensive resources?
How much time must I devote to learning? Can I commit to a full-time course of study, or must I learn at my own pace?
What kind of learning approach do I prefer? Do I gain more from feedback and organized training, or do I prefer to explore and learn independently?
Whatever route you take, remember that learning graphic design is a lifetime endeavour, and there is always more to learn and master. Enjoy yourself and the process!
Check: What degree do I need to become a graphic designer?
Fun fact: Did you know that the graphic design industry is expected to grow by 3% between 2020 and 2028, according to the Bureau of Labor Statistics? That means more than 266,000 graphic design jobs will be available in the US alone by 2028. So, learning graphic design can be a smart and rewarding investment in your future!
Rough Estimates of How Long It Takes to Learn Graphic Design
A single question that many would-be graphic designers have is, "How long does it take to learn graphic design?" Of course, the answer is that it relies on various things, including your learning preferences, the degree of your education, and prior design experience.
| | |
| --- | --- |
| Level of Proficiency | Time Required |
| Basic understanding of graphic design principles | A few weeks to a few months |
| Proficiency in design software like Photoshop | Several weeks to several months |
| Ability to create simple design projects | 6 months to 1 year |
| Ability to create complex design projects | 1-2 years or more |
| Becoming a professional graphic designer | 3-5 years or more |
The duration of graphic design programs may vary greatly based on the school and the student's educational background. For instance:
The average time to get an associate's degree in graphic design is two years.
A graphic design bachelor's degree may be earned in four years or longer.
One to two years are required to acquire a master's degree in graphic design.
Although these programs offer structured instruction and coursework, remember that this may not accurately reflect the time it takes to master the skill.
The length of time it takes to study graphic design might be inferred from the personal accounts of designers, but once again, they are merely estimations based on individual experiences. According to some designers, they spent:
1-2 years learning the basics and practising design on their own
3-4 years honing their skills and gaining experience through internships and entry-level positions
5-10 years continuously improving their craft and staying up-to-date with industry trends and technologies
Check: What do Graphic Designers do?
Of course, they are only illustrative, and the length of time it takes you to master graphic design will vary depending on a variety of elements, such as:
Your prior working knowledge in design or a relevant subject.
Your degree of devotion and commitment to learning.
Your availability of resources like teachers, mentors, and software tools.
Your preferred methods of learning.
Check: What are Graphic Design Courses?
The length of time it takes to study graphic design is then. It's difficult to provide a definite response, but it's reasonable to assume that mastering the skill requires patience, perseverance, and practice. As you start your learning journey, you might want to consider asking yourself the following questions:
What is the realistic amount of time I can devote to mastering graphic design?
What resources can I employ, and how can I do so efficiently?
What are my educational objectives for graphic design, and how will I track my development?
How can I maintain my discipline and motivation while I study and practice design?
Remember that mastering graphic design is a lifetime endeavour and that even seasoned designers continue to learn new things and hone their craft. Enjoy the experience, and don't be hesitant to seek advice and comments as you go.
"Good design is all about making other designers feel like idiots because that idea wasn't theirs." - Frank Chimero
Tips for Accelerating the Learning Process
There are several strategies and tips you may use if you want to speed up your learning process in graphic design. Some of the best ones are listed below:
Attention to the essentials: Building a solid foundation for your talents requires comprehending graphic design fundamentals. This includes studying ideas like colour theory, typography, and composition. These ideas may appear straightforward but they are the foundation for every outstanding design. If you take the time to understand them thoroughly, you'll have a strong foundation to develop.
Consistently work at it: Graphic design benefits from practice like any other talent. Even if it's only for a short while, schedule time each day or each week to work on design tasks. The key is consistency; your talents will improve as you practise consistently.
Ask your mentors and peers for advice and criticism: Receiving feedback is crucial in learning. You may acquire new skills from others and pinpoint areas to improve. To get feedback on your work and network with other designers, join local or online design communities. You might also look for mentors or teachers to get direction and assistance on your work.
Try new things and take chances: Don't be afraid to experiment with your designs. Play around with various approaches, methods, and equipment. You may discover what works and doesn't work for you by taking chances and creating your own distinctive style. Even if an experiment doesn't work out as you had hoped, you can still learn from it and apply what you've learned to other endeavours.
Enjoying the process and remembering that studying graphic design is a journey is crucial. As you work to speed up your learning, consider the following questions for yourself:
What aspects of design do I want to concentrate on enhancing?
How can I make room in my schedule for more regular practice?
Who can I contact for suggestions and counsel on my work?
What design initiatives can I test to challenge myself to go outside my comfort zone?
You'll be well on your way to quickening your graphic design learning by paying attention to your objectives while using these tips.
Graphic design is a booming industry in India, with a projected growth rate of 10% from 2020 to 2025. According to a report by Statista, India had over 87,000 graphic designers in 2019, which is expected to reach 125,000 by 2025.
Check: Is Graphic Design a Good Career?
Conclusion
Learning graphic design is a special and exciting experience that may take many different turns. Finding a route that suits you and your objectives is crucial, whether you pursue conventional education, online courses, or self-directed learning. Remember that every person's path is unique and that there isn't a single best way to learn graphic design. There are several resources available to aid you in getting started if you're interested in beginning your own graphic design career. Read books on design theory and practice, take online courses and tutorials from sources like Skillshare and Udemy, and practice often to develop your talents. You may learn the craft of graphic design and produce stunning and memorable graphics with hard work and devotion.