If you are considering whether you should drop out of the Integrated Programme in Management Aptitude Test (IPMAT), begin by examining what went wrong in your first attempt at IPMAT.
In this article, you will get to know all the advantages and disadvantages of dropping out of the IPMAT entrance examination.
Your Analysis Might Lead You To One Or More Of The Following Factors:
1. Irregularity
You may find that you were irregular during your IPMAT Exam Preparation; maybe it happened because you were busy preparing for your board examinations, or you may have taken the competition lightly.
2. Lack of Awareness
You might have a lack of awareness in the sense that you have found out about the IPM Entrance Exam quite late, which will lead you to have less time for preparation.
Or you didn't have the proper study material or intelligibility about the exam pattern.
3. Lack of Guidance
Lack of guidance in the sense that you may be preparing for the IPMAT entrance examination on your own, and after starting the preparation, you get a feeling that joining a coaching institute could have helped you or could have been a good decision for you to prepare in a more organized manner.
4. Other Examinations
This factor means that you may be preparing for any other competitive exams like JEE, boards, or any other entrance examination at the same time and hence could not give complete concentration to your IPMAT preparation.
5. Obstructions
Now, after dropping out for the IPMAT Entrance Exam, after the failure of the first attempt, you have realized that you have wasted a lot of time doing some useless and unproductive activities like using social media, streaming online platforms, spending time with friends, relationships, etc.. After the failure, you realize that you could have performed better without these obstructions.
6. Family and Health Concerns
Another factor could be family issues or health problems (especially in the midst of a global pandemic) during your IPM exam preparation.
After listing your factors, you think you can and are willing to correct these issues in your second attempt; you can consider taking a drop.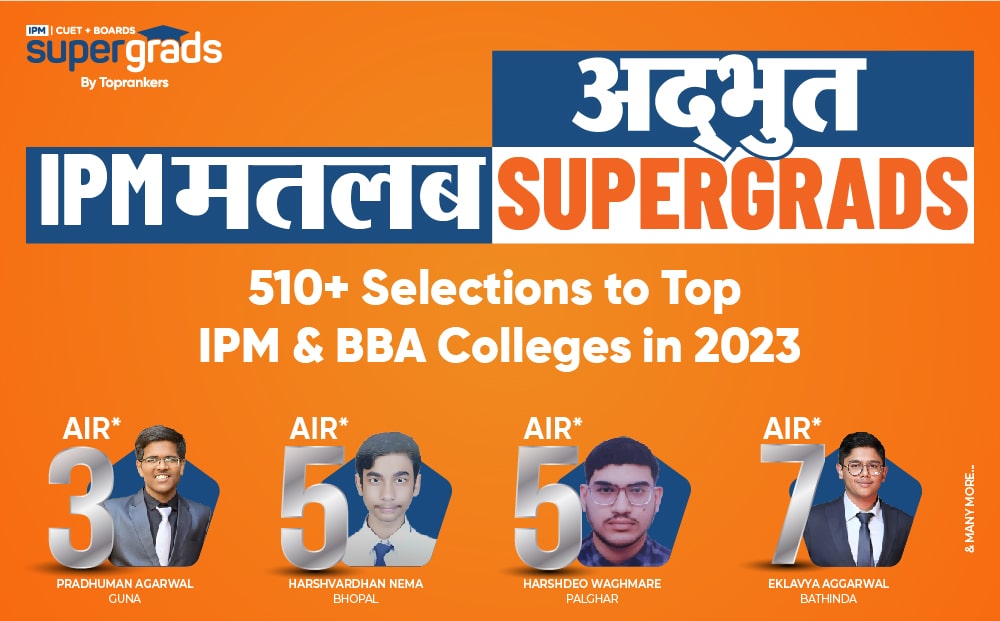 Partial Drop and Full Drop
1. Partial Drop
A partial drop is when the student is admitted to an institute after failing their first attempt at the IPM entrance examination.
The students remain to prepare for dropping the IPMAT (integrated program in management aptitude test) and for their second attempt to leave the said institute if they get admission to their dream institute.
But if they don't get admission to their desired institute, they can proceed into the second year of the program to which they have already got admission.
Read more: Short tricks to prepare for the IPMAT exam from class 11
2. Full Drop
A full drop means when the student does not get or take admission in any institute and takes an entire year off to prepare for their second attempt of the IPMAT entrance examination, it is known as a full drop.
Partial Drop Vs Full Drop – What Is Better For IPMAT?
Between the Partial drop and full drop, the partial drop is better. Below mentioned reasons will help you to understand why the partial drop is better than the full drop.
Read more: Right time to start preparing for the IPMAT exam
Security
The Indian Institute of Management Indore (IIM Indore) offers a limited number of seats for their IPM (Integrated Programme in Management) program. The number of applicants is increasing aggressively yearly.
This entrance exam is becoming very tough to crack. That's why taking a partial drop provides security. Regrettably, if the student does not get admission into an IIM even in their second attempt, they can continue with the institute they have already gotten admission in.
Saves Time
After attempting the IPMAT entrance exam, the student should continue with the institute they had already got admission in; it will save them a year. Whereas a full-time dropper will be a year behind compared to the students who passed their class 12th.
Spares The Mental Anguish
If you take a full year drop, then it can be prodigious and traumatic. If the student doesn't get their expected result after taking a year drop, a partial drop can retain them from the "What now?" anguish. In this kind of situation, a partial dropper won't be aimless and would know what is to be done next.
If you know that you are not sure about the IPM program or want to explore/keep your options open, then you should opt for a partial drop.
The one most important component while picking the institute in the case of a partial drop should be the economic ability of the program.
So that, if the student does not get into an IIM (Indian institute of management) and wants to continue with the institute to which they have got admission for the next two years, they can manage to do so.
Read more: Short trick to managing IPMAT exam and board exams
And if anyhow the student makes it into an IIM, then not a substantial amount is wasted in the first year of the program in which they got admission.
(Delhi University and Mumbai University are good substitutes from the economic ability perspective, but Christ, Symbiosis, and NMIMS can be good options too)
Taking a full drop is fine if your situation doesn't permit a partia, and itop. It all depends on your capabilities and risk appetite.

How Common Is It To Drop For IPMAT?
A good percentage of the batch of the IPM program comprises droppers, both partial droppers and full droppers. They may not be in bulk but certainly in serious percentages.
The students who are applying and dropping out for the IIMs should remember one thing: they shouldn't drop out multiple times, as the IIMs have certain age criteria to be fulfilled to be eligible to apply for the IPM program. This particular criterion can be acquired at the individual websites.
Read more: Important topics for the IPMAT exam
Are Droppers At A Disadvantage?
The answer to this simple question is no. As much as you can explain taking a drop, you have nothing to bother about it. Taking into consideration that the other students prepared for the IPMAT along with their board examination, and you did not have that kind of dedication, what you do in your drop year really matters. If you construct an encouraging portfolio during this period and are able to interface with what you learned during your interview productively, you are at no disadvantage.
If you decide to drop out, the following points will help you make the most of it.
How To Make The Most Of Your Drop Year?
1. Certifications
Nowadays, students can get certifications online to help them construct their proficiency base and ability set. Please ensure that the certification is from a reliable source so that it is recognized.
Get certifications in your field of interest so that you are actually open to learning and not doing it solely for your portfolio.
2. Internships
You should focus on internships concerning your existing ability set and the abilities you wish to obtain. Many of the internships are conducted online and can be found online also. The internships are also conducted in work-from-home mode. You should avoid Campus Ambassador internships as they hardly add any value.
Read more: IPMAT Fee structure and scholarships
3. Volunteering
The students can register themselves as a volunteer at a registered NGO only if social work is something they like to engross in. You can volunteer to be a teacher, help with covid aid, or can work on other features like marketing or content writing.
4. Competitions
If you want to compete, then look for the competitions on the website D2C (Dare 2 Compete) and participate in them. The students should keep one thing in mind participation certificates don't count for much, and hence one should focus on a certificate of merit.
Be sure that you participate in only those competitions that you are interested in and for which you have a sufficient skill set. This will help you to save time and maximize your range of enhancing your profile.
Make sure that you examine the opportunity cost before getting into any of the above. Examine whether the output/value provided by the above is a fortune or the time dedication, or you are better off using that time for your IPMAT preparation.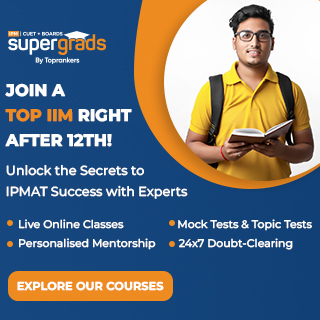 IPM Exam Preparation: Things To Keep In Mind As A Dropper
1. Handling Criticism
After the failure of your first attempt at the IPMAT entrance examination, you might have to face criticism from people around you. To deal with this, you should be self-confident and positive and ensure that their negativity doesn't get to you.
2. Pressure
The pressure is relatively more in the drop year as the stakes are higher. The pressure to crack the IPMAT entrance examination is high as one has completely devoted a year to preparing for the IPMAT entrance examination. Make sure that you are not being too ruthless with yourself.
3. Time Management
As you drop out for the IPMAT preparation, you will have more time compared to other students; make sure you are using your time in the best possible manner. Avoid distractions that do not add value to your preparation.
Solving IPMAT Mock Tests will help enhance your time management skills and problem-solving skills.
Conclusion
The students have to think for themselves because taking a drop for the preparation is a student's personal decision. The students should not think that dropping out is a disadvantage for them.
But make sure that you are confident about your decision. It's all about what you make of your time, as this decision has the prospective to change your entire life direction and approach.