Summary: The NMIMS NPAT exam is conducted all over India for admissions of students opting for management courses in SVKM NMIMS Institute. The exam centres are decided and allotted by the officials. Here we will be listing out all the centres where students can apply for and choose to appear for the NPAT exam.
NMIMS, deemed to be an autonomous university, is a prestigious institute for management aspirants.
The NPAT exam is especially for management aspirants to filter out the best minds to admit into the institute.
During filling out the application form, you are required to choose an exam centre that is located nearest to you or where you can have easy access. So before you select the exam centre, make sure to check which are the available centres where you can appear for the NPAT exam.
So here, we will be listing out all the cities and towns where the official NPAT exam centres are located. Go through the article to discover all the exam centres.
Download Free Study Material for NPAT 2023 Exam by SuperGrads
NMIMS NPAT 2023 Exam Centre Allotment
The NPAT exam is conducted in a total of 49 cities across India. Any student filling out the NMIMS 2023 application form is allowed to choose at least 3 exam centres where they prefer to appear for the exam. So students are suggested to choose their exam centres carefully.
You don't need to remember the exam centres, as after the release of the NPAT 2023 admit card, your preferred exam centres will be mentioned in it. You can download the admit card and check all your details like venue, timings, etc.
NMIMS NPAT 2023 Exam Centre List
Here, we will provide you with the list of NPAT exam centres, and you can find out the nearest place you can access within time. Considering your nearest exam centre is quite far away, you must prepare your travel accordingly to get there on time.
Here is the list of the exam centres according to the state they fall under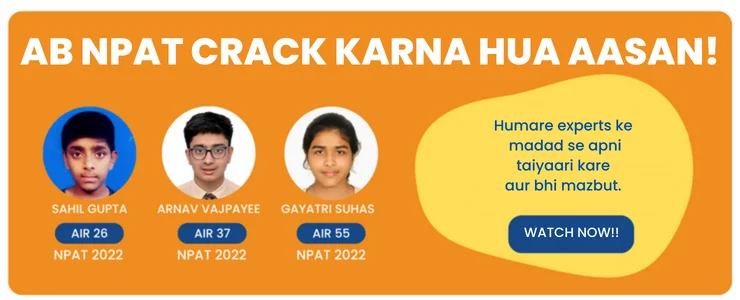 | | |
| --- | --- |
| Exam Centre | State |
| Lucknow, Kanpur | Uttar Pradesh |
| Kolkata | West Bengal |
| Delhi, Gurgaon, Noida, Ghaziabad, Faridabad, Greater Noida | Delhi |
| Indore, Bhopal | Madhya Pradesh |
| Bhubaneswar | Orissa |
| Patna | Bihar |
| Ahmedabad, Surat, Vadodara | Gujrat |
| Bangalore | Karnataka |
| Hyderabad | Andhra Pradesh |
| Mumbai, Navi Mumbai, Thane, Shirpur, Pune and Nagpur | Maharastra |
| Jaipur, Udaipur, Kota | Rajasthan |
| Dehradun | Uttarakhand |
| Panjim | Goa |
| Chennai | Tamil Nadu |
| Raipur | Chhattisgarh |
| Chandigarh | Punjab |
NMIMS Exam Centres For Physically Challenged
The officials at NMIMS to have a special help desk for physically challenged aspirants. If you are physically challenged and want help reaching the exam centres, you can opt for it. During your NMIMS NPAT 2023 application process, you can attach your physically abled certificate and send it to the official help desk Gmail ID for NMIMS. You will be provided assistance during your travel to and forth the exam centre.
Any application for this kind won't be entertained after the window for registration closes.
Conclusion
The decision of the exam centres to choose from the above list should be done considering the fact that you can travel there easily. If you have acquaintances in any of the cities mentioned above, this would be a better option.
Enhance your preparations for NPAT 2023 from now with the help of SuperGrads. SuperGrads is one of the best online coaching providers for management aspirants, helping them ace major exams like IPMAT, NPAT, SET, etc.