Reader's Digest: Don't know how to write a perfect notice to grab all the marks? Read this blog to learn how to write notice in English Class 12 CBSE with the right format and solved samples.
Notice writing is a formal type of communication that delivers specific information to a larger audience.
These notices are typically posted in common areas for everyone concerned to read. It's a straightforward and effective method of reaching a broad audience.
For instance, if you need to inform a group of people about an upcoming football event, you'd outline the event details, including the date and venue, and sign it off with your designation.
Points to be Discussed in the Blog:
Class 12 CBSE Notice Writing Steps:

Understand the prescribed structure for writing notices, including headings, content organization, and salutations.

CBSE Notice Format:

Explore the components of a well-structured notice, such as date, institution/organization name, purpose, details, and contact information.

Important Tips for Notice Writing:

Learn valuable tips and strategies for crafting impactful, error-free notices suitable for your Class 12 CBSE exams.

Sample Questions of Notice Writing Questions:

Gain practical insights and clarity by examining solved examples of notices related to various scenarios, helping you apply the format and tips effectively in your own writing.
How to Write Notice in English Class 12 CBSE?
Notice Writing Format is an essential skill for students, and it's not just about the words you use; it's also about following a specific structure. Here are the key things you need to remember to make your notice writing CBSE Class 12 format stand out:
Organization's Name: Begin by mentioning the name of the school, college, or group issuing the notice. This helps people know where the notice is coming from.
Title - NOTICE: Keep the title simple – write "NOTICE." This makes it crystal clear that what follows is a notice.
Heading: The heading should briefly tell what the notice is about. It's like a sneak peek into the main topic.
Date: Don't forget to add the date when the notice is issued. This tells people when the information is relevant.
Body: This is where you put the main information. Keep it short and to the point. Use simple language. Usually, notices are written formally.
Name, Signature, and Designation: End the notice with your name, your signature, and your title (like "Principal" or "Headmaster") in capital letters. This shows who's responsible for the notice.
Remember, learning how to write a notice in English, especially for Class 12 CBSE, is about being clear and organized.
Find Out - CBSE Class 12 English Tips & Tricks
Notice Writing CBSE Class 12 Format
(Name of the Entity/ Organisation Issuing the Notice)
NOTICE
(Date)
(Heading/Topic of the Notice)
(Body of the notice)
(Name)
(Signature)
(Designation)


Marking Scheme of CBSE Class 12 Format
In the assessment criteria for notice writing, adherence to the prescribed format carries substantial weight. The marking scheme meticulously evaluates various factors:
Title (Notice/Heading/Place/Date/Signature with Name and Designation): This foundational element merits one mark, ensuring the notice structure is appropriately labelled.
Contents (a) Where? (b) When (c) Target group (d) Agenda (All within 50 words): Here, a comprehensive evaluation is conducted, encompassing the essential details of 'where,' 'when,' 'target group,' and 'agenda' within the confines of 50 words, accounting for a substantial two marks.
Expression, Coherence, Spelling, and Grammatical Accuracy: With two marks allocated, this segment emphasizes the content and style. It scrutinizes how well the information flows, the correctness of spellings, and the adherence to grammatical rules, fostering effective communication.
Read More - CBSE Class 12 English Writing Skills Formats
Difference Between Formal & Informal Notice in English Class 12 CBSE
Here's a table highlighting the key differences between a formal notice and an informal notice in English, specifically for Class 12 CBSE students:
| Aspect | Formal Notice | Informal Notice |
| --- | --- | --- |
| Language and Tone | Formal language with a serious and professional tone. | Informal language with a friendly tone. |
| Salutation | "Respected Sir/Madam" or "To Whom It May Concern" | No specific salutation is required. |
| Heading | "Notice" or "Public Notice" | No formal heading; a title may be used. |
| Content Structure | Follows a specific format with clear sections: | Flexible structure may include paragraphs. |
| | 1. Date | |
| | 2. Name of the institution/organization | |
| | 3. Purpose of the notice | |
| | 4. Details (date, time, venue, etc.) | |
| | 5. Contact information (if needed) | |
| | 6. Signature at the end | |
| Language Style | Impersonal, using a third-person perspective. | Personal, often using first-person pronouns. |
| Formalities | Full sentences and proper punctuation. | Sentence fragments and casual language. |
| Use of Abbreviations | Avoids abbreviations and uses full words. | May use common abbreviations (e.g., RSVP). |
| Examples | - "This is to inform all students..." | - "Hey, guys! Just a quick heads-up..." |
| Audience | Typically used for official or public announcements. | Generally used for friends, family, or casual events. |
Don't Miss - CBSE Class 12 English Important Questions
Most Important Tips for Notice Writing Class 12 CBSE
Precision and adherence to a prescribed format are pivotal when composing a notice. Here are some indispensable guidelines:
Start with 'NOTICE': Initiate your notice with this bolded header to unmistakably signify its nature.
Include School/Organization Details: At the top, clearly state the name and location of the institution or entity issuing the notice.
Provide a Pertinent Heading: Choose a concise yet descriptive heading encapsulating the notice's essence.
Mention the Issuance Date: Below the heading, indicate when the notice is issued. This establishes a timeline for the information.
Identify the Recipient: Specify the intended audience of the notice, ensuring there's no ambiguity about who it's directed to.
Articulate the Purpose: Succinctly convey the reason for the notice, be it an announcement, event, or compliance request.
Incorporate Relevant Details: Include essential information such as the date, venue, and time, offering a comprehensive understanding of the subject matter.
Signature and Designation: Conclude with the authentic signature, full name, and designation of the person responsible for issuing the notice, adding an official touch.
Contain within a Box: Enclose the notice within a well-defined box to enhance visibility and structure.
Adhering to these meticulous instructions ensures that your Class 12 CBSE English notice is compliant and professionally presented, effectively communicating its intended message.
Read More - CBSE Class 12 English syllabus
Solved Sample Notice Writing Questions
Question 1) As Principal of Sardar Patel Vidyalaya, Lucknow, draft notice in not more than 50 words informing students of the change in school timings with effect from the 1st of October. State valid reasons for the change.
Sardar Patel Vidyalaya, Lucknow
NOTICE
22nd September, 20xx
Change in School Timings

All students are hereby informed about a change in school timings from 1st October, 20xx. The school will now start at 9 a.m. & end at 3 p.m. In the past few years, it has been seen that winters are rather severe, and it becomes pretty challenging to start early due to the extreme cold weather and the dense fog. So these new timings will be followed till further notice.
Principal
Discover More - CBSE Class 12 English Elective Syllabus
Question 2) You are the head boy/girl of your school. Write a notice in not more than 50 words informing students about a cleanliness drive in the school premises next Saturday. (Delhi 2017)
[School Name]
NOTICE
[Date]
Cleanliness Drive

Dear students,
We are organizing a cleanliness drive in our school premises next Saturday, [Date], from 9 a.m. to 12 p.m. Your participation is crucial in keeping our school environment clean and hygienic. Let's come together for this noble cause.
Head Boy/Girl
Question 3) As the Secretary of the Environment Club of your school, draft a notice in not more than 50 words informing students about a tree-planting event on World Environment Day. (All India 2018)
[School Name]
ENVIRONMENT CLUB
NOTICE
[Date]
Tree Planting Event

Celebrate World Environment Day with us! Join our tree-planting event on 5th June, [Year]. Let's make a green impact. Meet at [Location] at 9 a.m. Bring your enthusiasm and love for nature!
Secretary
Environment Club
Question 4) You are the Sports Captain of your school. Write a notice in not more than 50 words inviting students to participate in the annual sports day. Mention the date, time, and events. (Delhi 2020)
[School Name]
NOTICE
12th January, 20xx
Annual Sports Day
All students are cordially invited to participate in our Annual Sports Day on 25th January, 20xx, from 9 a.m. to 3 p.m. The day promises thrilling events, including sprints, relay races, long jumps, and much more. Come unleash your sporting spirit and make this day memorable!
Sports Captain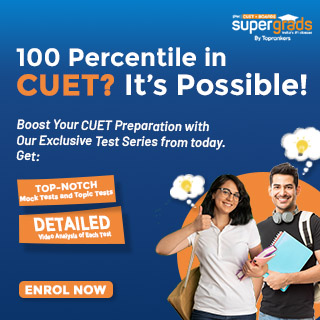 Conclusion
In this comprehensive guide on "How to Write a Notice in English Class 12 CBSE," we've covered everything you need to know to excel in notice writing. Whether you're a student preparing for your CBSE exams or simply looking to master this essential communication skill, here are the key takeaways:
Key Takeaways:
Notice writing is a formal type of communication used to deliver specific information to a larger audience.
Following the prescribed format is crucial for a well-structured notice.
Elements of notice include the organization's name, "NOTICE" header, heading, date, body, name, signature, and designation.
Adherence to the CBSE Class 12 notice writing format is crucial for scoring high marks.
The marking scheme considers title, content, expression, coherence, spelling, and grammatical accuracy.
There are distinct differences between formal and informal notices in terms of language, tone, structure, and audience.
To excel in notice writing, remember to be clear, concise, and organized.