Summary: CUET History Preparation is designed to help students understand the key concepts and strategies required to prepare for the exam successfully. Start your preparations right away!
CUET History preparations require you to cover various topics, from Harappan Archaeology to our constitution.
History preparation is memory based, which requires you to revise time and time again.
Therefore, starting your preparation early will give you much room for revision.
The CUET 2023 will be conducted from May 21 to 31, and these preparation tips for History will surely help!
How To Prepare For CUET History 2023
Here are the tips to follow to crack the exam effortlessly.
Number of questions
Note that there are slight changes to the CUET exam pattern.
You should visit the official website to understand the exam pattern and then proceed to start your preparations and fill out the CUET application form.
There will be one History question paper with 50 questions, out of which 40 must be attempted.
Right study Material
There are several books available both online and offline. Thus, choosing the right preparation books can be challenging.
Therefore, NTA has clearly stated that your NCERT textbooks are sufficient for domain-subject preparations, including History.
Practice MCQ-type questions while preparing for boards and the CUET exam syllabus.
You can choose the books listed below if you still wish to have concept clarity and solve sample papers.
History, Art & Culture NCERT PLUS Objective MCQs by Disha Experts
CUET 2022 History by Team Drishti
CUET UG 10 Sample Question Paper by Oswaal Editorial Board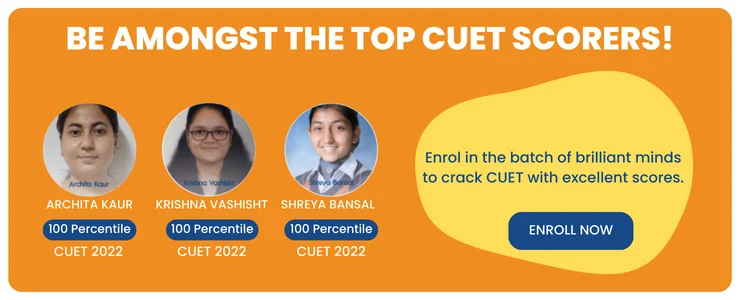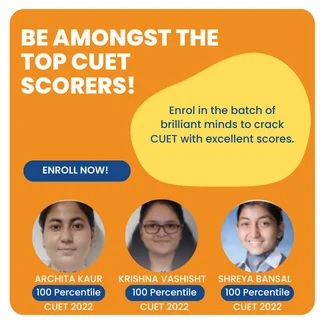 Important Topics
There are 15 Units to be covered in History, and the sub-topics under each of these units are given by NTA in the CUET Syllabus PDF on its official website.
Breaking down each unit, here are the important topics you must focus on during your preparations.
Ancient History
In Harappa Civilization, many questions can appear in your CUET exam paper. Therefore, ensure you thoroughly cover Brics, Beads and Bones.
Secondly, study the Kings, Farmers and Towns chapter.
In the 3rd chapter under Ancient History are Kinship, Caste and Class.
Read every line, understand the concepts and keep revising.
Lastly, prepare for Thinkers, beliefs and buildings.
Medieval history
In medieval history, prepare for Kings and Chronicles; this is again an important topic, where the book name is given, and the respective author's name can be asked and vice versa.
Study the geographical area and time period.
Traveller's seyes are not covered in most boards' syllabi. However, it is important to cover this topic as NTA has listed it in the history syllabus.
Questions related to Hampi and Vijayanagar can be asked in this chapter.
Lastly, you must also read through Peasants, Zamindar and the state.
Check: How to Manage CUET Preparations along with Boards 2023?
Modern History
Most questions will appear from Modern History, so studying the following units is extremely important.
Colonialism and Rural Society
Rebels and the Raj
Mahatma Gandhi and the nationalist movement
Framing the constitution
Go through the syllabus thoroughly and cover all chapters.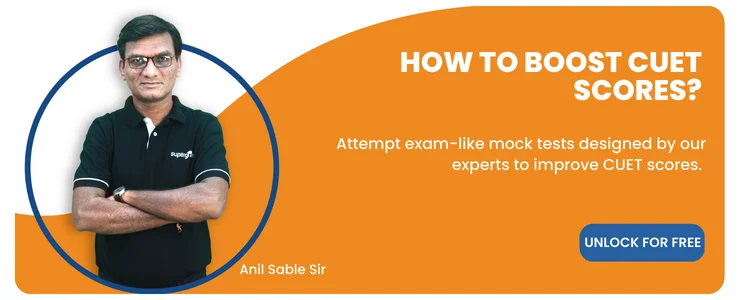 Strategy
Questions can be asked from any corner of your NCERT textbooks; therefore, read each and every line.
Understand the concepts, memorize and keep revising.
Likewise, do this for the complete syllabus and prepare detailed notes for the revision process.
Detailed handmade notes will ease your preparation process, and you can revise the chapters more quickly and efficiently.
Check: CUET Preparation Books 2023
Conclusion
Practice MCQ-type questions and ensure you attempt at least a minimum of 15 mocks before you take your final exam.
Also, solve previous year's papers and sample papers.
Solve concept-based MQC from NCERT so you are confident of appearing in the final CUET exam 2023.
Check: How to Manage boards and NTA CUET preparation together?