Reader's Digest:  Want to pursue a career as a civil judge after LLB but don't know how to do it? If yes, then you have landed in the right place. So, go through the blog to know how you can shape your career as a civil judge after LLB.
Are you a recent law graduate or an aspiring law student now looking to don the prestigious robes of a civil judge? Get ready to approach the bench as we walk towards civil judge-hood.
After earning your LLB, taking the leap to become a civil judge is no small "judgement" call, but we're here to help you with a roadmap guaranteed to keep you on the "trial" and narrow.
Let's dive into the world of legal wigs and robes as we explore how to make justice your main gig after securing that LLB. Curious to know more? Well, your honour, the court is now in session!
How to Become a Civil Judge After LLB  - Overview
Being a law aspirant, your aim must always be to acquire the civil judge position in the court. Well, you can realize your dreams if you have completed your LLB. A Civil Judge is a professional responsible for upholding law and order within a province. 
The civil judge renders the final decision after hearing from both sides in court. They decide on legal issues, serve as an arbitrator between the two parties in court, and make judgments in conflicts of law. A civil judge must hear both the prosecution and defence parties' allegations.
The career trajectory of a Civil Judge is astounding and is the best fit for the LLB Graduate. From joining as a Junior Judge to working as a high court judge, this profession has a lot to offer you during the professional journey.
 This profession is a popular career choice for LLB graduates because of the salary and other benefits you will get. Also, you will be able to exercise power as a part of the Legal system, which is a prestigious position. 
However, to become a Civil Judge, you must undergo certain procedures even after the LLB. Every state conducts its Prelims, Mains, and Viva Voce, organized by its Public Service Commission or Hight Court to select the best candidate for the Civil Judge role.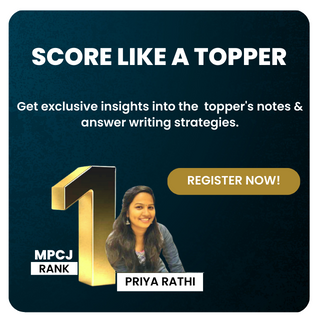 Eligibility to Become a Civil Judge After LLB 
Not everyone can participate in the Civil Judge Examination. You must possess certain qualities and qualifications to become a part of this examination and acquire this position. Judiciary Exam eligibility terms include age limits, nationality, qualifications, and experience. 
Age
Lower Civil Judge: For the lower Civil Judge position, you must attain a minimum of 21 years, and your age must not exceed 35 years. 
Higher Civil Judge: The minimum age limit for Higher Civil Judge is 35 years, while the maximum is 45. 
Note: There's an upper age cap relaxation provision for SC/ST/OBC & PwD. However, this provision works according to the state reservation policy and is not uniform nationwide.
Nationality
No matter which position you want to compete for (LCJ or HCJ), your nationality must be Indian. It is a mandatory condition, and no other candidates having a foreign nationality can participate unless they acquire citizenship in India. 
Qualification
You must be an LLB Graduate (3 years or 5 years) from a BCI and UGC recognized University. Also, there must be no backlog. Register with the Bar Council of India as a practising lawyer. This is common for both Junior and Senior Civil judge positions. 
Experience 
If you are particularly aiming for the Senior Judge position, you need at least 7 years of courtroom experience. If you have an experience of fewer than 7 years, then you will be eligible for the position of Junior Civil Judge only. 
Exam Pattern to Become a Civil Judge After LLB
After completing your LLB, you must complete the 3-step examination process. Also, these rounds of examinations are mandatory for everyone who aspires to become a Civil judge. It has 3 stages: Prelims/Screening, Mains, and the Interview round. 
Preliminary Round
This round of examination is designed to evaluate the overall knowledge of the aspirants.
The questions you will face won't be only from the legal section but others, like Reasonings, Current Affairs, GK, and Maths.
The total weightage of this round is 100 (it might differ from state to state).
These questions are usually given as MCQs; you must obtain around 50% to move on to the next round. 
Refer to the table of the judiciary exam pattern below:
| | | |
| --- | --- | --- |
| Particulars  | Maximum Marks  | Time Limit  |
| Prelims Examination  | 100 | 3 hours  |
Mains Round
The Mains round usually has 3 papers: Civil Law, Criminal Law, and Language (Translation).
Some states have two papers on civil law (papers 1 and 2). While some have only 1.
In either case, you must obtain around 50% of the aggregate score to qualify for the Interviews. 
Here is the table of the exam pattern for the Mains exam answer writing preparation for UP Judiciary:
| | | |
| --- | --- | --- |
| Paper 1 (Civil Law and Procedures)  | Paper 2 (Essay and Writing)  | Paper 3 (Criminal Law and Procedures) |
| Specific Relief Act, 1963 | Essays (On social & Legal issues) | IPL (Indian Penal Code) 1861 |
| Contract Act | Precis Writing | Code of Criminal Procedure, 1973 |
| Inheritance and Transfer of Property Act, 1882 | Translation ( Hindi-English & English-Hindi) | Instruments Act (Negotiable), 1881 |
| Civil Procedure Code 1908 | - | Accommodation Control Act, 1961 |
| Indian Constitution | - | Land Revenue Law (MP) 1959 |
| Limitation Act, 1963 | - | - |
Interview 
The weightage of this round is between 50-100, depending on the state you appear in.
Also, the final merit list is made by adding up the Mains and Interview round score. Hence, you cannot score less than 50% in aggregate. 
Syllabus to Become a Civil Judge After LLB 
The Preliminary and the Mains have an extensive syllabus of the upcoming Judiciary Exams. Also, the states prescribe their syllabus according to their question pattern.
Some also include the state-passed laws in the syllabus alongside the common civil and Criminal laws. Let's go through the Generic Civil Judge examination syllabus in detail. 
Civil Judge Exam Common Syllabus for Preliminary Paper
| | |
| --- | --- |
| Common Topics | Expected Number of Questions |
| Indian Constitution  | 10 |
| Civil Procedure Code,1908 | 15 |
| Transfer of Property Act, 1882 | 7 |
| Limitation Act | 6 |
| Specific relief act | 8 |
| Accommodation Control Act, 1961 | 4 |
| Land Revenue Law (MP) 1959 | 5 |
| Indian Evidence Act 1872 | 5 |
| IPL (Indian Penal Code) 1861 | 15 |
| Code of Criminal Procedure, 1973 | 15 |
| Instruments Act (Negotiable), 1881 | 5 |
| GK | 20 |
| IT & Computer  | 10 |
| English language and Comprehension  | 10 |
Civil Judge Exam Common Syllabus for Mains Paper
Now, consider the strategies you must implement to enhance your Civil Judge Exam preparation. 
| | | |
| --- | --- | --- |
| Paper 1 (Civil Law and Procedures)  | Paper 2 (Essay and Writing)  | Paper 3 (Criminal Law and Procedures) |
| Specific Relief Act, 1963 | Essays (On social & Legal issues) | IPL (Indian Penal Code) 1861 |
| Contract Act | Precis Writing | Code of Criminal Procedure, 1973 |
| Inheritance and Transfer of Property Act, 1882 | Translation ( Hindi-English & English-Hindi) | Instruments Act (Negotiable), 1881 |
| Civil Procedure Code 1908 | - | Accommodation Control Act, 1961 |
| Indian Constitution | - | Land Revenue Law (MP) 1959 |
| Limitation Act, 1963 | - | - |
Interview 
Here are the tips to prepare for Civil Judge Interview:
The interview is a medium to assess your knowledge, personality, characteristics and resilience.
This round will include topics from both the personal and professional aspects.
Along with that, certain current-event-related questions could be posed.
How to Apply for Civil Judge Exam After LLB?
Every academic or job process begins with applying for that certain role or position. Similarly, you must begin with the application process to become a Civil Judge. We will give you an insight into the steps you need to follow to apply:
Begin with Registration 
Go to the official website of the Public Service Commission of the particular state you want to apply for. 
You will see the "Apply here" button flashing on the screen. 
Click on it. You will come across a registration page asking for details like Email id, Phone number, and name. 
Once you provide this information, you will receive an OTP to verify this information. 
Once you verify this information, you can log in to the application page and begin the application process. 
Fill Out PCS J Application Form
Begin by filling up your personal information, like your name, DOB, email address, contact, and academic details.
Keep a scanned copy of all the documents, including your 10th, 12th, Graduation & LLB (in case of 3 years), or Integrated LLB Certificate. 
Check twice for any discrepancies before submitting your form. 
Once you are confirmed with the details, proceed with fee submission. 
You can pay online like UPI/ Net banking/ E- Payment Gateway, etc. 
Note: The application fees vary from state to state, but the average fee is between 500-1500. Also, the fee structure varies according to the reservation policy adopted by the state in which you are applying. 
Submit Documents
Based on the academic requirements of the job post, you must bring original paperwork, such as your 12th certificate as well as your graduation degree (LLB)
Any documents stating the OBC statement if you are applying in that category? 
If you earned your 12th from a distance, you must bring presidential directives or an affidavit of completion attested by the DM. 
CWSN is required to carry verifiable documentation supporting their disability claims.
A NOC is also required if employed with any company/merchant.
Furthermore, scanned copies of the original document will be accepted.
Prelims Preparation Strategy to Become a Civil Judge After LLB
The prelims are the very first stage of the Entrance Examination process. Also, the questions especially given in this round, are MCQs.
Instead of learning the concepts or the writing style, your prime objective should be to cover the facts and figures on all legal and Current Affairs and General Knowledge topics.
So, how do you plan your Prelims preparation? We have some ideas for you. 
Create a Study Plan:
You must create a study plan by identifying your weak and strong areas.
Then proceed by allocating more time to your weaker area of topics having vast syllabi like GK and Current Affairs.
You can dedicate around 2-4 hours to subjects like language, Maths and law, and reasoning because it has a limited syllabus. 
Mock and PYQs are a Game-changer:
Additional Tips for PCS J Prelims Paper
Use the mind map: Draw conceptual diagrams for each topic using colours, signs, and key phrases. Mind maps may assist you with recalling knowledge by visualizing it.
Use Abbreviations: Create an index of acronyms for challenging terms and ideas in your study materials.
Use Flashcards: Make flashcards with a question on the front and a response on the reverse side. To boost the retention of memories, test yourself on cards every day.
Create a summary of the Information: Putting what you learned down in your phrases will help you recall it properly.
Categorize your information: Put all similar topics together. For instance: Group together all the legal provisions or relevant dates.
Mains Preparation Strategy to Become a Civil Judge After LLB
For Mains, you must adopt a very different preparation strategy from Prelims. It is important because Mains have subjective questions and call for more conceptual understanding than factual ones. 
Know the syllabus well: Make sure you are well acquainted with the syllabus regarding both major and minor topics covered in the syllabus. 
Prioritise Conceptual Understanding: While dealing with descriptive questions, you must understand the legal terms and their usage. Then you will be able to write it with a logical argument. 
Polish your writing skills: Enhance your essay writing skills by practising them daily. Make it your habit to write an essay to improve your writing's structure. 
Learn to frame your answer in an impactful structure: Make sure you divide your essay in perfect format, i.e., The introduction, Body, and conclusion, in the right manner to make your writing impactful. 
Make your answers relevant: Don't give any irrelevant information which doesn't sit well concerning the question asked in the paper. It will lead to marks deduction. 
Cite real-time cases in your writing as an example: Cite real cases from the trials undertaken by different courts in different cases. It will make you look aware and logical. 
Interview Preparation Strategy to Become a Civil Judge After LLB
The Interview round is challenging because it evaluates your overall personality and knowledge. So, if you adopt the right strategy and prepare well, you can ace it in one go.
Here are the Topper's tips for your interview:
Build a strong legal understanding: You need to develop a strong legal point and legal arguments for the interview round, or else you won't be able to state your answer logically. 
Polish your communication skills: Your Communication skills must be impressive and concise. Ensure you talk persuasively and clearly and refrain from using legal terms that the individual conducting the interview may not understand.
Perfect posture: To express your arguments, sit straight ahead, establish eye contact, and utilize suitable mannerisms. Avoid wriggling, hunching over, or folding your arms, as these behaviours may indicate uneasiness or anxiety.
Be transparent with your words and ideas: try not to be deceitful or give false responses. If you have no idea what to say, respectfully acknowledge it. An interview committee appreciates candour and openness.
Current affairs are important: You should also be familiar with the case of significant legislation of the Supreme Court and the High Court's procedures under which you will be appearing for the viva voce.
Dress to impress: Your appearance will have the most lasting influence on the board members. As a result, ensure that you dress officially or formally, dressed.
Take Mock Interviews: Mock Interviews by different coaching will help you understand the interview pattern, the type of questions you might face, and the possible ways of answering them. It will help in practising before the real-time interview. 
Direct Recruitment Process to Become A Civil Judge After LLB
Direct recruitment requires you to take a virtual assessment test. The information you need may be found on the official website of the state you are applying for.  
Once completed, you will be contacted to undergo the offline interview in the personal phase. You may even look up the results on the appropriate websites.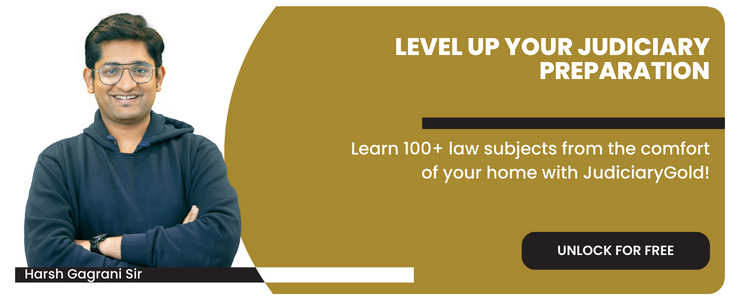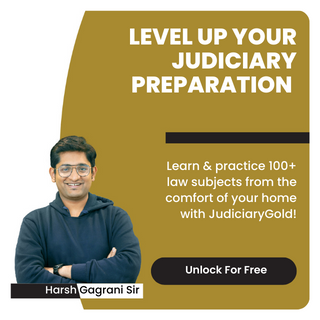 Conclusion
Preparing for Civil Judge after LLB can be tedious, but with the tips above, you can easily prepare for the Examination. Also, utilize these tips and begin your preparations while in the last year of LLB. It will allow you to have more time or preparation. Good luck!!
The law always limits every power it gives. - David Hume