Summary: Now that GGSIPU has adopted CUET as its UG admission process, let's check the GGSIPU CUET Syllabus 2024 for all undergraduate programs offered through Common University Entrance Test.
Guru Gobind Singh Indraprastha University (GGSIPU) and NTA will hold the authority to prescribe the IPU CET BBA exam syllabus.
Knowing the syllabus is essential before you proceed with preparation, as it will let you understand the essential topics from the exam point of view and focus more on the topics that hold more marks in CUET.
Your preparations can have a better direction with the knowledge of the GGSIPU CUET Syllabus 2024 and the marks allotted for each section.
With no further delay, let's dive into the detailed information about the important topics of GGSIPU CUET Syllabus 2024.
GGSIPU CUET Syllabus 2024
The question paper of the CUET entrance exam will include 100 multiple-choice questions based on the following four subjects:
Section 1A: Language test
Section 1B: Language test
Section 2: Domain-specific test
Section 3: General aptitude test
There is a negative marking of -1 mark for each wrongly answered the question.
Let's gather some generic information about the CUET 2024 Exam Pattern:
This exam is divided into 3 sections– Language Paper (1A and 1B), Domain Paper & General Test.
Language Paper (1A and 1B): You will be asked questions based on 13 Indian languages in Section 1A and 20 Languages in Section 1B (Mix bag of regional Indian languages and Foreign languages). 40 questions are to be attempted out of 50 in each language.
NTA will test your knowledge of the subjects studied in your Class XI and Class XII in the Domain-specific Test of

CUET

syllabus

. There are 27 such subjects included in this section. Pick and choose from the list as per your stream. 35/40 questions to be attempted out of 45/50.
The General Test is a replica of the most heard Aptitude Test but with a level simpler to the ones you have seen or heard in IPMAT, NPAT or JEE Main B.Arch. 50 Questions to be attempted out of 60.
Go through the detailed subject-wise syllabus from the post below and plan your preparation accordingly.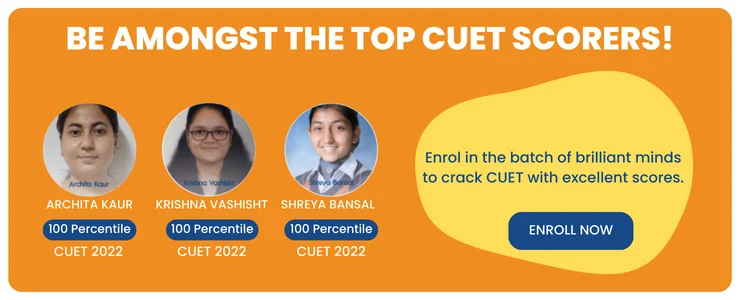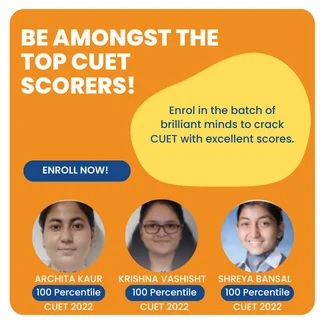 GGSIPU CUET Syllabus 2024 for the English Language
This section will test your basic English language understanding and ability to comprehend, interpret, and infer from the passage.
Check out the important topics from the table below and enhance your IPU CET BBA Exam preparation.
| | |
| --- | --- |
| Vocabulary | Spelling mistakes |
| Inappropriate usage of words | Analogies |
| Idioms and Phrases | Fill in the blanks |
| Analogies | Spotting errors |
| English comprehension | One-word substitution |
| Synonyms | Para jumbles |
| Antonyms | Modifiers |
Questions from the Language Section will be from the following topics but are not limited to:
1. Reading Comprehension:
There will be three types of passages (maximum 300-350 words):
i. Factual
ii. Narrative
iii. Literary
2. Verbal Ability
3. Rearranging the parts
4. Choosing the correct word
5. Synonyms and Antonyms
6. Vocabulary
GGSIPU CUET Syllabus 2024 for Management Aptitude and Communication Skills
The general awareness questions related to Management and communication are conducted to assess your general knowledge and how it can be applied in society.
Following preparation tips provided by experts will help you learn tricks to crack the IPU CET BBA exam on the first attempt.
Below are some important topics you need to prepare under the Management Aptitude and Communication Skills subject.
Knowledge of economic terms & concepts
Business GK and trade awareness environment
Current events
Basics of communication skills.
GGSIPU CUET Syllabus 2024 for Logical and Analytical Reasoning
In this section, you will be tested on your verbal and non-verbal reasoning.
To excel in this section, you should focus on topics like the analogy, symbolic operations, number analogy, trends, semantic series, number series, figural classification, critical thinking, problem-solving, emotional intelligence, word building, etc.
| | |
| --- | --- |
| Analogy Test | Statement Arguments |
| Number Test | Alpha Numeric Symbol Sequence |
| Ranking Test | Series Test |
| Direction and Distance Test | Logical Word Sequence Test |
| Data Sufficiency Test | Coding and Decoding Test |
| Alphabet Test | Statements Assumptions |
| Mathematical Operations | Statement Conclusion |
| Logic Test | Statement Action |
| Venn Diagram | Cubes and Cubical Dice Test |
| Data Arrangement Test | Insert Missing sequence Test |
General Knowledge, Current Affairs
General Mental Ability, Numerical Ability
Reasoning (Simple application of basic mathematical concepts Quantitative arithmetic/algebra/geometry/mensuration/statistics)
Logical and Analytical Reasoning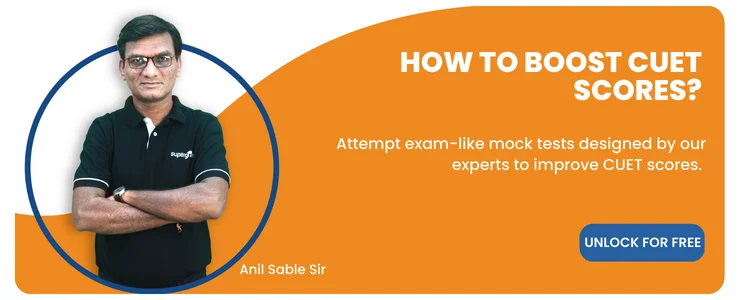 GGSIPU CUET Syllabus 2024 for General Awareness
You must be prepared to answer questions about history, India and its neighbours, geography, culture, general policy, scientific research, and current events understanding.
Following Daily Current Affairs will help you score good marks in this section.
| | |
| --- | --- |
| Current events | Computer Science |
| General Geography | Business and trade awareness |
| General knowledge | General Science |
| General politics | Economic study |
| Sports and awards | - |
Check: IPU BBA CET Sample Papers
Previous Year's Important Questions for GGSIPU CUET Syllabus 2024
To help you get an idea about the type of questions asked in the exam, we have provided a few questions for your reference here.
These questions are curated from the previous year's question papers for GGSIPU CET BBA Exam.
IPU CET English Expected Questions
Go through some of the expected questions of English in the IPU CET BBA exam. You are advised to take up English Quiz regularly to improve your vocabulary and grammar skills.
Directions(Q.1-Q.5): Select one entry for each blank from the corresponding column of choices. Fill in the blank in the way that best completes the text.
Q1. In Europe, football, otherwise known as soccer, is the most popular sport by several orders of magnitude, whereas, in America, fandom is fairly evenly ⸺⸺among a few different sports.
Regarded
Inspired
measured
apportioned
Q2. The astrophysicist argues that our books and films about interstellar space travel are a form of mass ⸺ and that only a miracle could allow a human being to voyage to even the closest star in another solar.
innovation
delusion
dementia
hysteria
Q3. On an aptitude test in 1986, an argument posited that the possibility of conducting banking transactions from home was as likely as flying cars, an argument that today sounds ⸺.
prescient
presumptuous
paradoxical
preposterous
You might also want to check the IPU CET BBA Mock Test Series 2024 to help you prepare for the exams.
Q4. Many ⸺ people feared for the life of Ronald Reagan because since 1840, every president elected in a year ending in zero had died in office.
knowledgeable
mathematical
Superstitious
addled
Q5. Every generation is accused of slacking by the preceding ones before, in turn, calling their progeny lackadaisical; such is the ⸺ of life.
vicissitude
irony
circle
serendipity
Check: CUET 2024 Courses
IPU CET Quant Expected Questions
We have included some key questions here on the IPU CET. Candidates can improve their speed and accuracy by practising these questions. Candidates appearing for the IPU CET BBA exam should regularly take Quantitative Aptitude Quizzes to improve their time management and problem-solving abilities.
Q 1: The probability that a randomly chosen factor of 1019 is a multiple of 1015 is
1/25
1/12
1/20
1/16
Q 2: The number of acute-angled triangles whose sides are three consecutive positive integers and whose perimeter is at most 100 is
28
29
31
33
Q 3 : The shortest distance from the point (-4,3) to the circle x2 + y2 = 1 is __________.
5
4
3
8
Q 4: In a four-digit number, the product of thousands digits and units digit is zero while their difference is 7. The product of the middle digits is 18. The thousands digit is as much more than the units digit as the hundreds digit is more than the tens digit. The four-digit number is __________.
7845
7920
7632
8754
Check: Expected cut off marks for GGSIPU CET BBA Exam
GGSIPU CUET Syllabus 2024 GA Expected Questions
To do well in this area, candidates must be aware of all the important affairs and happenings around the world. To measure your level of preparedness, try to complete at least one General Awareness Quiz per day. Some of the anticipated questions from the general knowledge and awareness section are mentioned below.
Q1. Which committee has been constituted by the Union Government to monitor the solutions to air pollution continuously?
Sunita Narain committee
Bhure Lal committee
Harsh Vardhan committee
C.K Mishra committee
Q2. Which Article is described as the "Heart and Soul of the Constitution"?
Article 32
Article 50
Article 36
Article 20
Q3. The largest freshwater lake in India is:
Kolleru Lake
Chilka Lake
Veeranam Lake
Pulicat Lake
Check: Short tricks to manage CUET and boards preparation together
Q4. only Indian to have received a Nobel prize in Economics is
Jagdish Bhagwati
A. K Sen
Meghnath Desai
S. Chakravarthy
Check: Admission Process for IPU BBA CET exam
GGSIPU CUET Syllabus 2024 Logical and Analytical Reasoning Expected Questions
Directions (Q1 and Q2) Read the following information carefully and answer the following questions.
A, B, C, D, E, and F Live on different floors in the same building having six floors numbered one to six (the ground floor is numbered one, the floor above it is numbered two, and so on, and the topmost floor is numbered 6). Life on an even-numbered floor. There are two floors between the floors on which D and F live. F lives on a floor above D's floor. D does not live on floor numbered two. B does not live on an odd-numbered floor. C does not live on any of the floors below F's floor. E does not live on a floor immediately above or immediately below the floor on which B lives.
Q1. Who among the following lives on the floors exactly between D and F?
E, B
C, B
E, C
A, E
Q2. On which of the following floors does B live?
Sixth
Fourth
Second
It cannot be determined
Q.3 Pointing to a photograph, a woman says, "This man's son's sister is my mother-in-law." How is the woman's husband related to the man in the photograph?
Grandfather
Nephew
Son-in-law
Grandson
Check: CUET preparation books
Conclusion
Since the exam has changed, the syllabus, exam pattern, exam format and everything related to the existing exam has changed this year. Understand the CUET admission process carefully to study at GGSIPU.