Summary: Some colleges offer admission into BBA Colleges in Delhi without Entrance Exam 2023, offering quality education. This article explores such colleges, so let's find out the BBA Colleges in Delhi without Entrance Exam 2023.
The Bachelor of Business Administration (BBA) is a three-year program popular among students who want to pursue jobs in business and management. Students from any discipline may apply for admission to BBA programs.
Each college has its own admission requirements and selection process. Some colleges provide admission based on an entrance exam, while others give admission purely on merit. Merit admission to institutions is based primarily on a student's achievement in the class 12 board examination.
Many colleges in Delhi provide admission to BBA programs without requiring an entrance exam. These colleges offer the same educational quality as any other college that accepts entrance exams. However, each college may have its own admissions criteria and cutoff percentage. This blog will explore some of the best BBA colleges in Delhi without an entrance exam.
BBA Colleges in Delhi without Entrance Exam 2023 and Eligibility
Students who wish to pursue BBA courses must meet the following eligibility requirements. These are common eligibility criteria that practically every university follows. When applying, students must consider the eligibility criteria established by specific universities. The following are the eligibility requirements for BBA colleges that do not require an entrance exam:
Students must have finished their class 12 or equivalent exams.
The candidate's minimal grade point average should be 50-60%.
BBA courses are open to students from all educational backgrounds.
However, the eligibility criteria may change based on the college, but it is safe to assume that many colleges will have similar criteria.
Check: BBA vs BCom
BBA Colleges in Delhi without Entrance Exam 2023
Here is a list of BBA Colleges in Delhi without Entrance Exam 2023:
Shaheed Sukhdev College of Business Studies, Delhi University
Keshav Mahavidyalay, Delhi University
Jamia Hamdard, New Delhi
Guru Gobind Singh Indraprastha University, Delhi
University of Delhi, Delhi
Galgotias University, Greater Noida
DeenDayal Upadhyay College, Delhi University
Institute of Information Technology and Management, Delhi
Vivekananda School of Business Studies, Delhi
Netaji Subhas University of Technology, Delhi
Delhi College of Advanced Studies, New Delhi
Skyline Business School, Delhi
Baba Saheb Ambedkar Technical Education Society, New Delhi
Jagan Nath Institute of Management Sciences, Rohini
KR Mangalam Institute of Management, New Delhi
Bhagwan Parshuram Institute of Technology, Rohini
Fairfield Institute of Management & Technology (FIMT), New Delhi
Banarsidas Chandiwala Institute of Professional Studies, Dwarka
Vivekananda Institute of Professional Studies, Delhi
New Delhi Institution of Management (NDIM), Delhi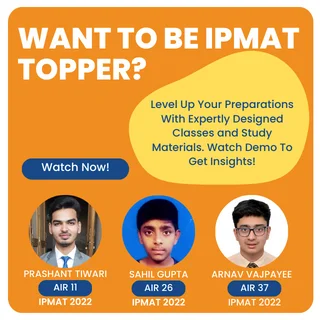 How to get into BBA Colleges in Delhi without Entrance Exam 2023?
Obtaining admission to any BBA college in Delhi without an entrance exam is comparable to other admission processes.
You must, however, register before applying for admission using an online application.
You can visit the college and fill out an application form if you prefer an offline approach.
Check: Preparation Strategy for BBA Entrance Exams in India
For a better understanding, follow the procedures outlined below:
Go to the college's official website and obtain the information brochure. Or visit the campus to
Examine the eligibility requirements.
If the student meets the eligibility requirements, they can complete the application form.
Students must pay the application form fees after their application is complete.
The specific college will publish the merit list.
If the student is selected from the merit list, they may be required to apply for GD. However, many colleges do not require any GD round.
The chosen students must pay the entry fee and confirm their seats.
Documents Required for BBA Colleges in Delhi without Entrance Exam 2023
Here is a list of documents required while students are planning to apply for BBA admission:
Class 10th and 12th marks sheet.
Admit card for class 12 examination.
School leaving certificate.
Passport-size photos.
Aadhar card number or any other government-issued ID card.
Note: This is the general outline of the admission process in colleges that take in students without an entrance exam. The exact procedure may differ slightly based on the college.
Check: Alternative BBA Entrance Exams with IPMAT 2023
Conclusion
While many Delhi schools require entrance tests for admission to their BBA programs, few top-ranked colleges do not. These colleges admit students based on merit and other criteria, providing an opportunity for students who may not have performed well in entrance tests but have excelled in academic performance or other achievements. You should consider your options before selecting the college that best fits your career objectives and desires.