Summary: The CUET BCA College List 2024 is your roadmap to prestigious institutions offering Bachelor of Computer Applications (BCA) courses through CUET. This article provides the top 50 picks for BCA colleges through CUET.
The Common University Entrance Test (CUET) is a standard examination that facilitates admissions into various undergraduate programs, including the Bachelor of Computer Applications (BCA) for CUET-participating universities.
The CUET BCA College List 2024 is a comprehensive directory that includes the top 50 colleges accepting CUET scores for their BCA programs.
This guide aims to be your one-stop resource for the CUET BCA College List 2024.
Understanding the CUET BCA College List 2024: What is it?
The CUET BCA College List is a curated list of colleges and universities that accept CUET scores for admission into their BCA programs.
It includes details like the college's name, thus aiding you in your decision-making process.


Top 50 CUET BCA College List 2024
With the plethora of options available, it's essential to understand how to navigate this list effectively to make informed decisions about your academic future. The below list is derived from CUET-participating universities.
The best BCA colleges through CUET are as follows -
G D Goenka University, Gurugram, NCR
UNIVERSITY OF ALLAHABAD
APEX UNIVERSITY, JAIPUR
Amity University Chhattisgarh
BHARATIYA ENGINEERING SCIENCE AND TECHNOLOGY INNOVATION UNIVERSITY
Bhagwant University
BARKATULLAH UNIVERSITY
Chitkara University, Punjab
Chanakya University
CT University, Ludhiana
DEVI AHILYA VISHWAVIDYALAYA
Govt. Degree College (Autonomous), Baramulla
Vivekananda Global University
GRAPHIC ERA UNIVERSITY
Guru Gobind Singh Indraprastha University
Guru Kashi University
GLA University Mathura
GEETA UNIVERSITY, PANIPAT, DELHI-NCR, HARYANA
GALGOTIAS UNIVERSITY
Hi-Tech Institute of Engineering & Technology
The ICFAI University
ITM UNIVERSITY GWALIOR
ITM University
UPES - DEHRADUN
Uttaranchal University, Dehradun
JAGANNATH UNIVERSITY, JAIPUR (RAJASTHAN)
K. K. Modi University
KHWAJA MOINUDDIN CHISHTI LANGUAGE UNIVERSITY
K.R. MANGALAM UNIVERSITY
Lovely Professional University
Lingaya's Vidyapeeth
UNIVERSITY OF JAMMU
Mangalayatan University Jabalpur
MEWAR UNIVERSITY
MVN University
NORTH-EASTERN HILL UNIVERSITY
SHYAM UNIVERSITY, DAUSA, RAJASTHAN
Netaji Subhas University
OM STERLING GLOBAL UNIVERSITY
PRESIDENCY UNIVERSITY
Quantum University
SHOBHIT UNIVERSITY
RKDF University, Bhopal
RNB GLOBAL UNIVERSITY
Rama University
Sarala Birla University
Suresh Gyan Vihar University Jaipur
SHARDA UNIVERSITY
Shoolini University
Sikkim Professional University
These are the top CUET BCA colleges in India!
Check: CUET Fees Structure 2023
Why is the CUET BCA College List 2024 Important?
Knowing the top BCA colleges accepting CUET scores has the following benefits -
Reputation and Ranking
The list helps you identify colleges with good reputations and rankings, enabling you to aim for top-tier CUET institutions.
Course Specializations
Some colleges offer specialised courses in areas like Data Science, AI, or Cyber Security as part of their BCA program.
The list will help you identify these unique offerings.
Check: CUET English Syllabus
Geographical Preference
Whether you want to study close to home or explore a new city, the list allows you to filter colleges based on geographic locations.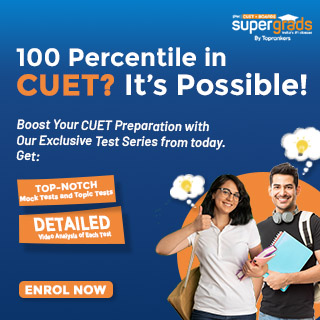 Fee Structure
Financial considerations are important; the list often includes links to information about tuition and other fees.
Check: CUET BBA Colleges 2023
How to Use the CUET BCA College List Effectively
Filtering Criteria: Use filters like location, fees, and ranking to narrow down your options.
Research: Go beyond the list by researching the shortlisted colleges' websites for more comprehensive information.
Consult Seniors and Alumni: They can offer invaluable insights into the college's atmosphere, faculty, and opportunities.
Visit Campuses: If possible, physically visiting the campuses can give you a practical sense of the college environment.
Check: CUET Engineering Colleges 2024
Conclusion
The CUET BCA College List is an indispensable tool for any student aiming to pursue a BCA program through the CUET exam. It provides a roadmap to the institutions that align with your academic and career goals. By understanding its significance and learning how to use it effectively, you can streamline your college selection process and better prepare for the future.
Check: CUET Syllabus 2024