Summary:

The GK section can be a game changer in the CLAT Entrance Exam. Read this blog post to know the ultimate bucket list of tricks for attempting GK like a pro. This post will give insights into the most important GK questions for the Common Law Admission Test.
In the CLAT Exam, around 25% of the question paper includes questions from the GK section. If prepared with the correct strategy, this section can save you a lot of time, and utilize this time in relatively challenging areas like legal aptitude and logical reasoning.
This section will help boost your overall score in the exam as all the questions are direct. Though the GK subject might look easy, you need to know what topics to study, which resources to consider for preparation, and more.
To make it easier, we have provided a few sample CLAT GK Questions PDFs with answers that are curated from the past three months of current affairs.
So, what are you looking for? Try to practice these questions regularly to score good marks in the upcoming CLAT exam.
How to Prepare for CLAT GK Section 2023?
Most of you might think that you can prepare for the GK section at the end. But this is not a good practice. As the syllabus is vast, it is essential to allocate at least 2 hours daily for the GK section.
The following are some of the best tips that help enhance your CLAT GK preparation.
Firstly, you should build a habit of reading the newspaper daily in the morning as it will help improve your vocabulary and stay updated about all the happenings worldwide.
It will help if you focus more on topics related to history, polity, general science, science, technology, books, authors, sports, and industries, as most of the questions are asked from these topics in the exam.
You can write short notes in one to two lines and blanks on what seems vital to you from the exam point of view.
The questions in the static GK are easy. You can quickly solve around 90% of questions if you prepare from reliable sources.
Download Free Study Material For CLAT 2023 Exam by LegalEdge
CLAT GK Questions With Answers
As per the previous year's trends, It is observed that most of the questions will be based on current affairs rather than static GK in the exam.
Therefore, you must follow Daily Current Affairs to stay updated about all the happenings worldwide. Check out the legal GK questions for CLAT given below and enhance your preparation by practicing these questions.
Passage 1
Constitutional changes allowing Vladimir Putin to run for President again in 2024 sailed through Russia's lower house of Parliament on Wednesday, potentially opening the way for him to stay in power until 2036. Mr. Putin, a former KGB officer, is currently required by the Constitution to step down in 2024 when his second sequential and fourth presidential term ends. But the amendment would formally reset his presidential term tally to zero. On Wednesday, the 450-seat State Duma, the lower house of Parliament, voted in favor of the change, along with other amendments to the Constitution, by 383 votes.
Nobody voted against it, but 43 lawmakers abstained. Twenty-four lawmakers were absent. If, as Mr. Putin's critics expect, the constitutional court now gives its blessing to the amendment and it is backed in a nationwide vote on April 22, Mr. Putin would have the option to run again for President in 2024. Kremlin critic and opposition politician Alexei Navalny has said he believes Mr. Putin will now try to become President for life. Two people staged lone pickets outside the State Duma on Wednesday.
Q) The President of Russia flags a referendum for major constitutional changes; which are?
A. Shifting major powers of the President of Russia to the lower house of the Russian Parliament called State Duma.
B. Asked for the resignation of the Russian Prime Minister
C. Neither ( a) nor ( b)
D. Both (a ) and ( b)
Q) Who is the current Prime Minister of Russia?
A. Dmitry Medvedev
B. Vladmir Putin
C. Mikhail Vladimirovich Mishustin
D. None of the above
Q) Since which year is Vladmir Putin is holding the office of President of Russia?
A. 2012
B. 2010
C. 2005
D. None of the above
Read more: Short tricks to enhance your CLAT English preparation
Q) Which is the most populous nation in Europe?
A. United Kingdom
B. Turkey
C. Russia
D. None of the Above
Q) What is the term of office of President in Russia?
A. 5 years
B. 6 years
C. 4 years
D. None of the above
Passage 2
India continues to be on the [1] of the United States Trade Representative (USTR) for lack of adequate intellectual property (IP) rights protection and enforcement, the USTR said in its Annual [2]. It said that India remained one of the most challenging economies for IP enforcement and protection, and the country's overall IP enforcement was inadequate.
The annual [2] identifies trade barriers to US companies due to IP laws of other countries. The US placed [x] countries, including some of its major trading partners like India and China, on the list, alleging that enforcement of intellectual properties have deteriorated or remained at inadequate levels and the Americans who rely on their protection have difficulty with fair and equitable market access.
Despite India's justifications for limiting IP protections as a way to promote access to technologies, the report noted that India maintains extremely high customs duties directed to IP-intensive products such as medical devices, pharmaceuticals, Information, and Communications Technology (ICT) products, solar energy equipment, and capital goods.
Q) Which of the following categories has been redacted by [1]?
A. Watch List
B. Alarming Watch List
C. Priority Watch List
D. Black List
Q) What is the report's name that has been redacted by [2]?
A. Special 300 Report
B. Special 301 Report
C. Special 310 Report
D. Special 331 Report
Q) Which of the following countries has been excluded from the [1] category this year?
A. Algeria
B. Canada
C. Thailand
D. Kuwait
Attempt More CLAT GK Questions
Q) How many countries have been placed in the category of [1] this year?
A. 9
B. 10
C. 11
D. 12
Q) The report has specifically highlighted a section of the Indian Patent Act that denies patents on items that are not significantly different from their older versions. Which is the section that has been mentioned?
A. Section 1(c)
B. Section 2 (b)
C. Section 3 (d)
D. Section 4 (a)
Q) In which year did India accede to the World Intellectual Property Organization (WIPO) Internet Treaties and the Nice Agreement?
A. 2016
B. 2017
C. 2018
D. 2019
Q) Which of the following statements regarding this topic is incorrect?
A. There are only two categories in the report in which countries are classified
B. Pakistan has been kept in the same category as India
C. As per the report, India lacks an effective system for notifying interested parties of marketing approvals for follow-on pharmaceuticals
D. For India, levels of trademark counterfeiting continue to remain problematic
Important CLAT GK Questions PDF with Answers 2023
To help you get an idea about the type of questions asked in the GK section, we have provided a few sample questions that are curated from the previous year's CLAT question papers.
Practicing these questions would definitely help you understand the difficulty level of the paper and the type of questions asked.
Passage 1
Observations of the [1] system made a few years ago with the ALMA provided the first hints of ongoing planet formation. In the ALMA images, astronomers spotted two spiral arms of dust and gas within in the inner region of the [1] disk. Then, in 2019 and early 2020, Dr. Boccaletti and his colleagues from France, Taiwan, the United States, and Belgium used the [2] instrument to perform imaging of [1] in polarized and unpolarized near-infrared light to study the morphology of its disk and search for signs of planet formation.
The astronomers confirmed the presence of the spiral arms first detected by ALMA. "Spirals of this type signal the presence of baby planets, which 'kick' the gas, creating disturbances in the disk in the form of a wave, somewhat like the wake of a boat on a lake," said co-author Dr. Emmanuel Di Folco, an astronomer in the Astrophysics Laboratory of Bordeaux."As the planet rotates around the central star, this wave gets shaped into a spiral arm."
Q) Which of the following systems has been redacted by [1]?
A. Arcturian
B. Zeta Reticuli
C. Pleiades
D. AB Aurigae
Answer: D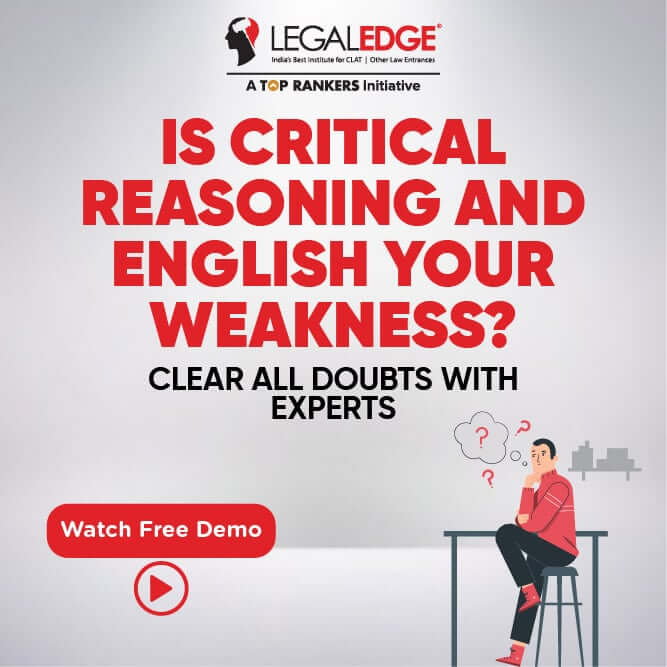 Q) Which of the following instruments has been redacted by [2]?
A. VOLTEC
B. VLT-SPHERE
C. EMRGE
D. GEM
Answer: B
Q) What does the ALMA stand for?
A. Atacama Large Millimeter/submillimeter Array
B. Antarctic Large Millimeter/submillimeter Array
C. American Large Millimeter/submillimeter Array
D. Alpine Large Millimeter/submillimeter Array
Answer: A
Q) Recently, Wasp-76b was in the news. Which of the following reasons brought it in the news?
A. This was a newly discovered exoplanet that had suitable conditions for sustaining life
B. This is the most recently discovered dead-star
C. This is an exoplanet where there was an instance of raining iron
D. Wasp-7b was a meteorite that recently flew past the earth in close proximity
Answer: C
Q) Which of the following statements is incorrect?
A. The planet is located at a distance about the distance of the planet Neptune from the Sun in our solar system
B. The planet appears to be a rocky planet and not a gas planet
C. The planet is more significant than the most giant planet in our solar system
D. Jupiter is the most giant planet in our solar system
Answer: B
Passage 2
Prime Minister Narendra Modi > and Chinese President Xi Jinping meets in the ancient coastal town of [1] in Tamil Nadu, some 50 kilometers south of Chennai, for a second Informal Summit on October 11-12. The two countries convened their first Informal Summit in central China's [2] in April 2018, where they exchanged views on issues of global and bilateral significance.
Since Informal Summits allow discussion on wide-ranging issues, they are not particularly purpose-specific. They are sometimes considered to play more prominent roles in diplomatic dialogue than formal exchanges because they tend to be more in-depth and relatively flexible in intent and the scope of discussion.
For instance, in [2], Prime Minister Modi and President Xi discussed a range of subjects, including the India-China boundary question, bilateral trade and investment, terrorism, economic development, and global peace, and reached a "broad consensus."
Q) Which of the following has been replaced by [1] in the above passage?
A. Mamallapuram
B. Madurai
C. Coimbatore
D. Chennai
Answer: A
Q) Which of the following has been replaced by [2] in the above passage?
A. Guangzhou
B. Wuhan
C. Taipei
D. Lhasa
Answer: B
Q) [1] is an ancient historic town and one of two major port cities by the 7th century within the ________ kingdom.
A. Chola
B. Chera
C. Pallava
D. Bahamani
Answer: C
Q) What is the approx length of the Indo-China border?
A. 3488 km
B. 2178 km
C. 5509 km
D. 1909 km
Answer: A
Read more: Best Books for CLAT preparation
Passage 3
The SARFAESI Act, which is now rarely used after the Insolvency and Bankruptcy Code came into existence in [1], allows banks to seize, take control, manage and sell assets of defaulting borrowers without the intervention of any court/tribunal and also ensures speedy recovery.
In a landmark judgment, a Supreme Court five-judge Constitution Bench ruled that cooperative banks can use the Securitisation and Reconstruction of Financial Assets and Enforcement of Security Interest Act to recover debts from their defaulters and seize them and sell their assets to recover dues.
Holding that co­operative banks, registered under state-specific acts and multi-state level co­operative societies registered under the Multi­ State Co­operative Societies Act, come under the SARFAESI Act 2002, a bench led by Justice Arun Mishra unanimously ruled that 'Parliament has legislative competence under to provide additional procedures for recovery (of debts) under SARFAESI Act concerning co-operative banks.
Upholding the central government notification of January 28, 2003, which brought co-operative societies within the Act's purview, the bench held that co-operative banks are 'banks' for Section 2(1)(c)of the SARFAESI Act.
Q) Which of the following has been replaced by [1] in the above passage?
A. 2012
B. 2014
C. 2015
D. 2016
Answer: D
Q) Commercial Banks in India are managed by the Banking Regulation Act. The banking regulation act came in which year?
A. 1951
B. 1949
C. 1961
D. 1962
Answer: B
Q) Which Schedule of the Indian Constitution deals with the division of powers between the Union government and State governments?
A. 6th Schedule
B. 7th Schedule
C. 8th Schedule
D. 9th Schedule
Answer: C
Static GK Questions for CLAT 2023
Here, we have provided some of CLAT's expected static GK questions. You can solve CLAT GK Quiz to analyze your preparation levels for the upcoming exam.
Passage 1
Manipur black rice, popularly known as '[1]' by the locals, has bagged the Geographical Indication (GI) tag, according to official sources. Other than this [2], Terracotta and Kadalai Mittai of [3] bagged the Geographical Indication tag.
A GI or Geographical Indication (GI) tag is used on products with specific geographical origins to prevent its misuse by others. The tag assures the quality and distinctiveness of the products, and it is also attributable to the product's geographical origin, and the owner has exclusive rights over the products. The GI Tag right enables the right holders to use the indication to prevent its use by a third party whose product does not belong to the particular region and doesn't have the required quality and standards.
Worth mentioning that a protected geographical indication does not enable the right holder to prevent someone from making a product using the same techniques as used by the right holder. In India, more than 350 products have got GI tags.
Q) Which of the following has been redacted by [1]?
A. Junang
B. Chakhao
C. Gunjam
D. Ronglioth
Answer: B
Q) Which of the following places has been redacted by [2]?
A. Gorakhpur
B. Bareilly
C. Thanjavur
D. Aligarh
Answer: A
Q) Which of the following places has been redacted by [3]?
A. Thoothukudi
B. Tirunelveli
C. Karaikudi
D. Kovilpatti
Answer: D
Read more: Important English vocabulary questions for CLAT
Q) Which of the following was the first product to get GI Tag in India?
A. Aranmula Kannadi
B. Pochampalli Ikat
C. Darjeeling Tea
D. Chanderi Sarees
Answer: C
Q) What are the Kadalai Mittais of [3]?
A. Burnt brick miniature statues
B. A particular beetle leaf
C. Peanut candy
D. A beverage resembling a mango shake
Answer: C
Read more: Enhance your preparation with the help of the best online coaching
Q) Which of the following ministries is related to the Geographical Indication Tags?
A. Ministry of Human Resource Development
B. Ministry of Commerce and Industry
C. Ministry of Agriculture
D. Ministry of Intellectual Property Rights
Answer: B