Reader's Digest: Have you ever wondered how a Civil judge can become a High Court Judge? Or, what does it take for a Civil judge to climb to the position of a High Court Judge? If yes, then we have the answer to all your questions here. 
Have you ever wondered if a civil judge can climb the judicial ladder and become a high court judge? It's a fascinating question that piques the curiosity of many, especially those with a keen interest in law.
Here, we'll dive into a civil judge's intriguing journey, exploring the qualifications, experiences, and potential pathways that could lead them to don the prestigious robe of a high court judge.
So, buckle up and join us as we navigate the complex and captivating world of judiciary careers!
Can Civil Judge Become a High Court Judge  - Overview
Civil Judge is one of the most prestigious positions that an individual in the Indian legal system can acquire. However, the role of a High Court Judge is far more vital as well as prestigious in the legal ecosystem of India. 
If we look closely, the promotion trajectory shows a positive scope of promotion to the rank of High court judge Via promotion and Examination for the Civil Judges serving as Senior Judges in District Courts. 
But before you understand the process of reaching the Height of becoming a High court judge from a Civil judge, Let's understand the whole legal ecosystem. Also, its scope and opportunities. 
So, the whole career hierarchy begins with the position of a Civil Judge at the Junior Division. You can acquire this position once you are done with your LLB and have cleared the Judicial Service Examination of your state. You can acquire this position through direct recruitment as well.
 Later, as soon as you complete a certain tenure of service (5-7 years), you will be promoted to the Senior Division of Civil Judge. Similarly, after 10 or more years of Courtroom experience, you could be considered an ideal candidate for a High Court Judge.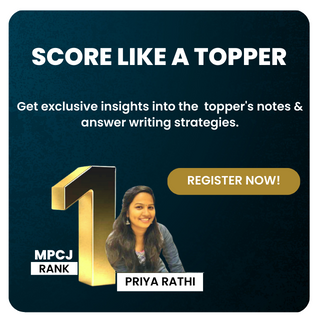 Qualifications Required to Become a High Court Judge
Just like other judicial positions, the role of a High Court Judge calls for a certain set of qualifications. These criteria enclose age, educational qualification, Nationality, and experience.
Let's learn about each of them in detail if you choose Judiciary as a Career. 
Age
Your minimum age should be 35 years, while the maximum must not exceed the age of 60 years, as 62 years is the retirement date of the Judges in the Indian High Court. 
Educational Qualification
You require a 3 or 5-year LLB graduate from a UGC-recognized university. There additionally needs to be no backlog.
Furthermore, you must register with the bar authority as a practising lawyer. This is standard practice for a High Court Judge. 
Nationality
Your nationality must be Indian, regardless of whatever post you choose to fight for (HCJ). It is a requirement, and no other candidates with a foreign nationality can participate unless they obtain Indian citizenship. 
Experience 
The experience one needs to acquire before ascending to the position of High Court Judge is that you must have served as a judge on Indian territory for a decade or as a lawyer in a high court for a total of ten years.
Read More - How to Crack Civil Judge Examination 
Process of Selection of High Court Judges
If we see the recent chain of events, we will find that there are a few changes that the Union Minister of Law and Justice has made in the High Court Judge recruitment process recently. 
According to the minister, closing gaps in the higher judiciary is a continual, integrated, and joint endeavour involving the Executive and the judiciary. It necessitates consultation and permission from legal institutions at both the provincial and federal levels.
According to Article 217 of the Constitution, the presiding judge of a High Court is selected by the country's President after conferring with the Chief Supreme Court of India.
 Alongside that, the opinion of the state governor is also considered when an arbitrator besides the Chief Justice is appointed and the Chief Justice of the High Court is contacted.
There is a complete consultation process in recruiting High Court judges, which begins with the A Collegium of the CJI and two veteran-most magistrates recommending High Court judges.
On the other hand, the recommendation is launched by the CJ of the High Court in question after conferring with two veteran-most associates. 
The proposal is subsequently conveyed to the Chief Minister, who instructs the state governor to send it to the Union Law Department. Finally, The Collegium decides on the ascent.
Career Progression for Civil Judges
The career trajectory of Civil Judges is exciting to analyze. Starting as a Junior Judge to reaching the position of High Court Judge is a long journey with many ups and downs. Let's see how one can advance to the position of High Court Judge after joining as a Civil Judge. 
The Beginning: Civil Judge (Junior)
Becoming a High court judge begins with the Junior Civil Judge role. To acquire this position, you need to go through an examination known as PCS J Examination. It includes the Prelims, Mains, and Interview; you need to clear these all before getting conferred as a Civilian Judge in Junior Division. 
Next Step: Civil Judge (Senior) 
A Federal Magistrate (Junior Division) can advance to the Senior Department with expertise, perseverance, and an aptitude for resolving difficult challenges. You must have finished five years of junior division service to be accepted into the senior division post.
Don't Miss - 7 Tips to Remember Articles of Indian Constitution for Judiciary Exam
The Turning Point: District Judge
When a civil judge's professional path grows, the next major achievement is the advancement to District Judge. A district judge can be appointed in two manners: by promotion or via immediate recruiting. 
The regular method of appointing a District Judge works on the regular promotion model, where you will be promoted based on performance and senior status. 
The subsequent promotion technique, known as fast promotion, is considerably different. This system is fully merit-based, and Civil Judges (Senior Division) must have at least a five-year of experience.
Another recruitment policy followed by the states is the direct recruitment policy. Here 25% (More or less, depending on the state policy) of the quota is earmarked for Direct promotion based on performance and panel recommendation. 
Check Out - Personal Interview Preparation Tips for Judiciary Exams 2023
Hitting Bullseye: Becoming the High Court Judge 
The judges who keep going strong in their duties may be on the path to the pinnacle state position advancement: promotion to the rank of High Court Judge.
This prestigious post has been designated for the finest of the most, as judges such as these not only review trials but also serve an important role in defining the legal environment in their region.
However, what actions must be taken to arrive there? While there is no panacea, it is evident that tenacity, excellent legal competence, and the capacity to manage the intricacies of the legal system are critical success factors.
Challenges and Obstacles in Becoming a High Court Judge
Becoming a High Court judge is not a cakewalk. It has its fair share of challenges and obstacles you are supposed to face while competing for this prestigious legal ecosystem position. Let's find out more about those challenges below:
A limited number of Civil Judge vacancies: The number of openings at the High Court is limited, while the competition for this position is relatively high. This makes the whole process more challenging and tiresome. 
Cumbrous procedure: There are excessive delays in the nomination of the high-court magistrates, and the lower judiciary's shrinking ratios jeopardize disrupting the legal service-delivering structure.
Lack of transparency in the recommendation: The dearth of defined standards has several concerning implications. There is currently no organized process to determine whether a judge proposed by the coliseum has a dichotomy of interest.
Bad representation: The structure of the collegium inherently favours some segments of the community and is far from accurately reflecting the public for whom it pursues equitable treatment.
No adequate promotion and recruitment policy: The overall authorized capacity for judges in all 25 high courts is 1,098; however, the operating strength is just 645, representing a 453-judge shortage.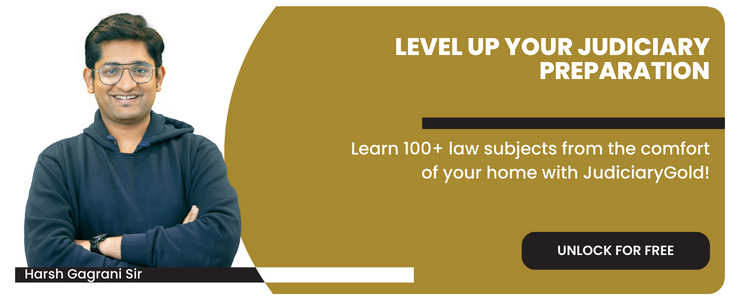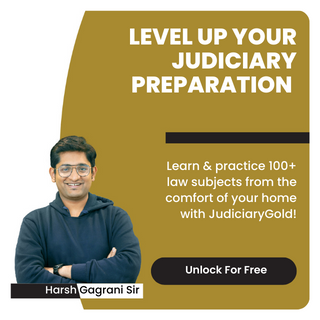 Conclusion
Identifying yourself as a High Court judge by climbing up from the position of Civil judge is a long process. You can either get this position through promotion or via a direct recruitment process. 
Additionally, your promotion and recruitment will get heavily influenced by your service tenure, experience, and several cases you have handled during this period either as a Civil Judge or a High Court advocate. 
However, if you have a good performance record and experience, you can become a High Court Judge by gradually increasing your position from a Civil Judge.