Summary: Getting the books for entrance exam preparation can be a headache. This article lists the BBA Entrance Exam Books 2023.
Bachelor of Business Administration (BBA) is an undergraduate program for individuals who want to work in business or management.
Many universities and colleges offer BBA programs, and admission requires students to pass an entrance exam.
If you are attending an entrance exam to get into BBA in your choice of college, you will need good books to rely on for your preparation.
This article will give you a comprehensive list of BBA entrance exam books that you can use to help you in your preparation.
BBA Entrance Exam Books 2023 for each subject
Check the BBA Entrance Exam Books 2023 in the table below.
English
Objective General English by S P Bakshi (Arihant)
Quick Learning Objective General English by RS Aggarwal
High School English Grammar and Composition by Wren and Martin
Word Power Made Easy by Norman Lewis
Numerical Abilities/Quantitative Aptitude
Quantitative Aptitude by R.S. Aggarwal
Arihant's Fast Track Objective Arithmetic by Arihant Publication
9th-12th grade Maths Textbook, NCERT
Pearson Guide to Quantitative Aptitude and Data Interpretation for CAT, Nishit Sharma
Logical Reasoning/Reasoning Ability
How to Prepare for Logical Reasoning for the CAT, Arun Sharma
Verbal and non-verbal reasoning by R.S. Aggarwal
Analytical Reasoning by M K Pandey
A Modern Approach to Logical Reasoning, RS Aggarwal
General Knowledge/Awareness
Manorama Yearbook
General Studies by McGraw Hill
General Knowledge by Arihant Publication
Reading newspapers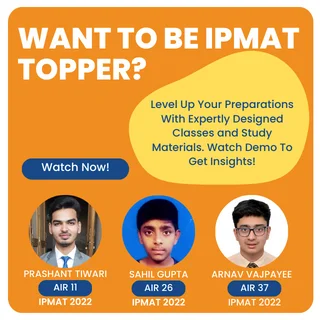 Key subjects in BBA entrance exams
Irrespective of the entrance exam, some common subjects appear in all the entrance exams.
Whether you are preparing for IPMAT or DUJAT, the syllabus remains very similar, albeit with small differences.
Following are the common subjects that form any BBA entrance exam:
Numerical Abilities/Quantitative Aptitude
English
Logical Reasoning/Reasoning Ability
General Knowledge/Awareness
Business Knowledge
Check: BBA Colleges in Delhi without Entrance Exam 2023
Numerical Abilities/Quantitative Aptitude
Number Theory
Logarithms
Square Roots
Fraction and Decimals
HCF and LCM
Commercial Math
Data Sufficiency Test
Ratio and Proportion
Profit And Loss
Data Interpretation
Surds and Indices
Compound and Simple Interest
Simplification
Partnership
Percentage
Mensuration Area
Approximation
Volume
Quantitative Comparison
Data Comparison
Average
Discounts
Check: What type of questions are asked in BBA entrance exam?
English
Reading Comprehension
Para-jumble
Idioms and Phrases
Fill in the Blanks
Rearrangement of words in sentences and paragraphs
Spotting errors, spelling errors and checking for inappropriate usage of words
Para Completion
Antonym, Synonym, Confusing Words
Idioms and Phrases
Analogies
Check: BBA Entrance Exam Solved Question Papers 2023
Logical Reasoning/Reasoning Ability
Number Test
Logical Diagram (Venn Diagram)
Relationship Test
Insert Missing Sequence Test
Classification (Odd Man Out) Test
Time Sequence
Coding & Decoding
Statement Arguments
Mathematical Operations
Statement Conclusion
Data Sufficiency Test
Data Arrangement Test
Logic Test
Raking Test
Statements Assumptions
General Knowledge/Awareness
Business and General Awareness
Computer Science
Trade awareness of the world and India
Geography
Awards
Economic Study
General polity
History
Please note that the types of questions are not only limited to this. Some exams may have a wider scope for topics and questions beyond the ones given here. You should check the syllabus for the specific entrance exam you are preparing for.
Check: Career After BBA
Conclusion
BBA entrance exam books are a must-have resource for preparing for entrance exams. While choosing the books, be careful not to study from too many different books and keep the syllabus restricted to what's given for the entrance exam you are preparing for. You can improve your performance by reading from the proper books and having a focused approach.