Reader's Digest: An aspirant for the Civil Judge Exam but do not know when is the right time to start your preparation? Well, don't get panic!
This post shall guide you through the tips and strategies curated by Shubham Upadhaya, the Product Head at Judiciary Gold.
So, why late? Scroll down the post to know when to start your judicial service exam preparation for better results.
When Should I Start Preparing for Judiciary Exams?
If you decide to appear for the Judicial Services Exam, you need to devote time, put in effort, sacrifice many things, and have to convince your mind for teh long battle ahead.
There are three different stages when you can start your preparation. Below is the detailed information about when you can start preparing and How to prepare for the Judicial Services Exam.
Pursuing Dual Degree (5 year Law + Graduation)
Talking about those who are pursuing a dual degree (5-year law + graduation), they have ample time to find out which field of law will suit them by carrying out extensive research right from day 1 of their college.
The exploration period for you in this category is generally the first 3 years. During the exploration phase, you must try to explore various fields within law, such as corporate law, litigation, State PSC, UPSC, etc. and should carry out a detailed analysis of which field would suit you.
Suppose you find Judicial services to be suitable for your future. In that case, you should start with the preparation for the exact right from the 4th year of your program as it will give you ample time to prepare and revise.
Therefore, your last 2 years of graduation must be taken seriously. It is because every state has different requirements regarding subjects, which subjects are considered in their major and minor, local laws, local provisions, etc.
Moreover, you need to focus on the local language of the state you appear for.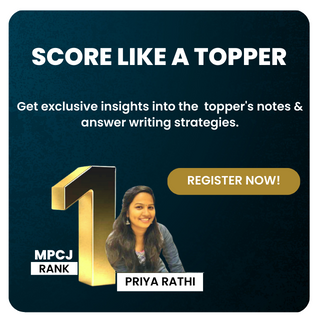 Pursuing Graduation and Law Separately (3+3 years)
Talking about those pursuing graduation and law separately (3+3 years) are also in the same position as the last category because even they have a cushion of 3 years to explore and find the appropriate field within the law to choose for.
Once these 3 years of exploration is completed, you can start with the preparation right from your law college.
Therefore, these 3 years should be devoted to Judicial Services preparation wholeheartedly. In these 3 years, you should get a good hold on law subjects and Important Bare Acts for Judiciary Exams.
Pursuing only Law (3 years)
Those pursuing only Law as an education for 3 years should have a different approach than those belonging to the other two while deciding whether to go for Judicial Services.
There are two types of people in this category: those who have got campus placement and are currently working in some corporate law firm, self-employed, part of consultancy firm, etc., and the other ones being those who have just completed their law.
The approach is that you need to answer a few questions, which subsequently will clear the picture for you.
Read More: Short Tricks to crack Judiciary Exams in 6 Months.
1. Completed Law and having a Job!
If you have a job after completing your law program and are considering appearing for the Judicial Services, then the first question you should ask yourself is, "Is I am happy with whatever am I am doing now?"
Suppose the answer to this question is YES. In that case, you should try to avoid entering into the government exams arena as you may be able to excel in the current field in future because job satisfaction is essential for anyone.
Moreover, you may formulate plans to proceed further and grow in that particular field 20 years down the line.
If you find yourself suitable for the Judicial services, you should go for it. You can either start the Preparation for Judiciary Exam along with the Job or leave the job and start preparing for the exam with complete dedication.
2. Completed Law and planning to pursue Judiciary
Further, suppose you have just completed your law graduation and is still pondering whether to go for the judiciary or not. In that case, you should also be in a position to answer a few questions.
One of the most critical aspects while preparing for the Judicial Service Examination is the requirement of a solid mental state you must possess.
When you start feeling restless and want to leave, your determination and dedication push you to work harder. This is what every aspirant who wants to make a career in Judiciary should ask themself if they are ready to put in that amount of zeal and commitment.
Read More: How to prepare for Judiciary exams at home?
You should have the confidence to have the right mindset and mental status to clear the Judicial Service Examination.
Moreover, if there are other options towards which you find inclined or attracted, then you must explore it in a detailed manner and choice of Judiciary.
After conducting a rigorous analysis and weighing the pros and cons of all the options, you should be able to decide which path to go for.
Preparation Tips for Judiciary Exams
The following are some of the best preparation tips to help you understand how to crack the judiciary exams on the first attempt.
Once you have decided to start preparing for Judiciary Exam, shortlist the states where you want to appear. This will help you streamline your preparation from the beginning and lead to greater success chances.
After finalizing the states, analyze the previous year Judiciary Exam Question Papers because every state has different requirements regarding subjects, which subjects are considered in their major and minor, local laws, etc.
Following the Reverse Mechanism technique is always advisable, so you should prepare for mains first and later prelims.
This is so because, while preparing for Mains, you can develop a strong foundation of concepts that prove to be beneficial for you to give Prelims smoothly.
The most crucial step to start preparing for the Judicial Services Examination is to go through the bare acts thoroughly to clear your Prelims with utmost ease.
Ensure you prepare your notes by yourself, as it enhances your understanding of the concepts. Further, you can refer to commentary books to add more knowledge.
Conclusion
To conclude, deciding when to start preparing for judicial exams is crucial for anyone interested in pursuing a career as a judge. There are valid arguments on both sides, and ultimately, the decision depends on your personal circumstances and goals. However, what's important is that you start your preparation with dedication and commitment to achieve your dream of becoming a judge. So, whether you choose to start right after law school or gain some work experience first, remember to stay focused and motivated throughout your journey. With the right mindset and a solid preparation strategy, you can conquer the judicial exams and pave your way to a successful career in the legal profession.