Summary: It is beneficial to stay organized, review previous exam papers, and use online resources to gain an advantage in the exam. Here is more to - How to prepare for CUET from class 11?
Ideally, preparing it while you are in class 12 is enough, but many choose too early, starting from class 11.
You can prepare for CUET starting from class 11, which gives you more than enough time to prepare well for the CUET.
CUET is usually after the class 12 exams are over. The biggest challenge for you will be the syllabus because the syllabus will be based on NCERT class 12.
But do not worry; starting your preparation as early as possible is most advantageous. If you are in class 11, here's how to prepare for CUET.
Let's understand - How to prepare for CUET from class 11?
How to prepare for CUET from class 11?
As mentioned above, preparing for class 11 can be difficult because the syllabus for the CUET will be based on class 12, which comes a year later for you.
This is the only challenge in your way, but there is a way around it.
1. Pick your subjects for the CUET
Picking the right subjects (domain subjects, most importantly) is important.
The CUET domain subjects will be based on the course and university you want to enrol in. Determine the subjects you are going to take and stick to them.
2. Read the syllabus thoroughly
It is ideal for preparing for general tests and language first since these will remain the same regardless of your class level. Practice aptitude, logic, reasoning and language before jumping to the domain subjects.
Pick up the NCERT class 12 textbooks of the respective subjects and check the official syllabus of CUET. The syllabus will be almost the same. Some topics might be too difficult at this point, but many will be easy enough.
Leave the topics you feel are difficult, as you will have plenty of time to prepare.
Complete all the topics you think are easy and leave the difficult ones for later.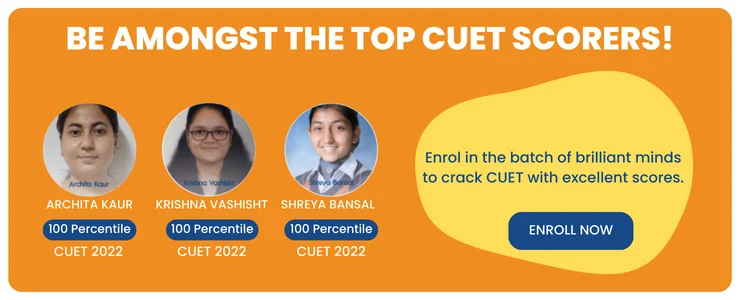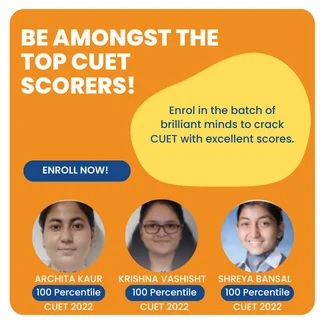 3. Prepare organised notes
For each topic, write notes organised to help you revise later.
Keep revising the notes to keep things fresh in mind.
Check: CUET 2023 Books
4. Check previous year's question papers and practice from mock test
Download the previous year's question papers and analyze them. It will give you a fair idea of how the question papers are structured in the CUET.
It will also give you an idea of the difficulty of the subjects.
Mock tests are a great way to test your knowledge and preparedness.
Practice mock tests to understand what you are good at and where you need more work. At this point, do not worry too much if you cannot solve questions from certain topics. It will be easier when you are in class 12.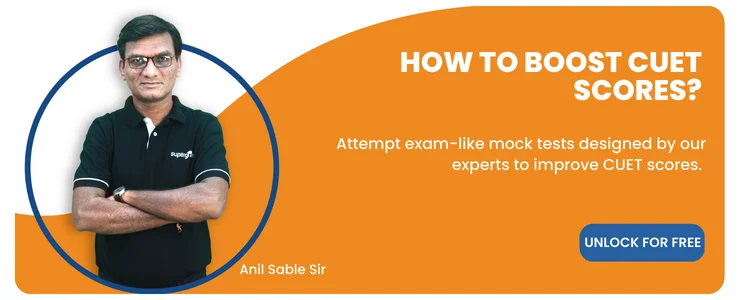 5. Get help from online resources or online coaching
If you are determined to prepare for the CUET from class 11 dedicatedly, you can enrol for online CUET coaching, where you can get help to prepare for more advanced topics not yet taught in your regular classes.
Check: How to score 100 percentile in CUET Mathematics?
6. Practice as much as possible
The biggest advantage you have is time. Use this time effectively to practice as much as possible.
Use question banks, NCERT textbooks and other books to practice the topics.
Check: Is CUET and CUCET same?
Conclusion
You are ready to ace your preparation and exam when you appear for it the next year. Preparing for CUET from class 11 is not a compulsion, but if you want to, time is your best friend. Use the time effectively to prepare for every subject and topic. Start with the easy ones you can complete in class 11, then move on to the more difficult ones during class 12.