Reader's Digest - Are you gearing up for the Haryana Judiciary exam and wondering what to expect? Dive into this analysis of the Haryana Judiciary previous question paper to gain valuable insights & boost your HJS preparation!
There is a saying: "An hour of planning can save you 10 hours of doing!" and that's why the Haryana Judiciary Question Paper Analysis is critical!
The Haryana Judiciary Question Paper Analysis is an assessment of the question paper used for the Haryana Judicial Service Examination conducted by the HPSC. The analysis is conducted to assess the difficulty level of the questions, the range of topics covered, and the type of questions asked.
Generally, the analysis is done by experts or faculties with vast experience in law and a keen eye for identifying the pattern of questions asked in the Haryana Judiciary Examination
Importance of Haryana Judiciary 10 Years Previous Paper Analysis
Here are some reasons why analyzing the Haryana Judiciary question paper is important:
Helps you understand the Haryana Judiciary syllabus and exam pattern.
Identifies the most important topics and areas to focus on.
Provides insight into the difficulty level of the exam.
Helps you identify common question types and their expected level of difficulty.
Enables you to identify your strengths and weaknesses and adjust your preparation strategy accordingly.
Provides a benchmark for assessing your preparation level and progress.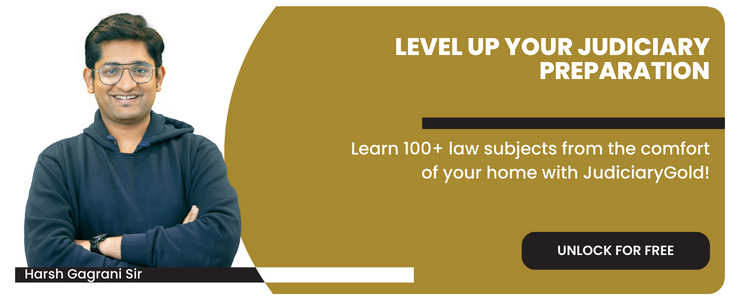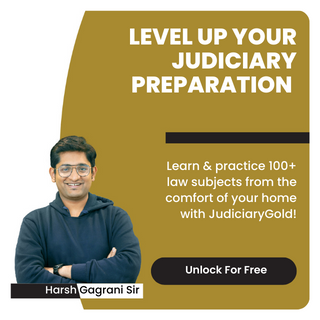 Haryana Judiciary Question Paper Analysis for Indian Penal Code
You can expect a maximum of 7-8 questions from the Indian Penal Code. In Haryana Judiciary question paper, you must pay special attention to the following topics:
Definitions (Section 1-52)
General Exceptions (Chapter IV: sections 76-106)
All the offences (especially offences against the human body and property)
Changes brought in by the latest amendments (2013, 2018 Criminal law amendment)
All illustrations attached to the sections
Concerning the offences, make sure that you learn the ingredients of the crime and know the section number, amount of punishment prescribed, and whether an offence is bailable or non-bailable, as every question paper can be found filled with questions from these categories.
Haryana Judiciary Past 10-Year Paper Analysis for Criminal Procedure Code
Section 1 to section 81
Stages of Investigation, Inquiry, and Trial
Provisions from section 300 to section 327
Bunch of sections from 460 onwards
Provisions amended by recent criminal law amendments
Check Out: Haryana Judiciary Preparation Tips 2022: Strategies & Tricks
Haryana Judiciary Question Paper Analysis for Indian Evidence Act
Important IEA topics are as follows:
Section 4 -16
Admissions and Confessions (sections 17-31)
Statements of persons who cannot be produced (section 32)
Expert opinion (section 45)
Exclusion of Oral by documentary evidence (section 91-100)
The burden of Proof (sections 100-114)
Provisions amended lately via recent Amendments
Read More: Bare Acts for Haryana Judiciary Exam
Haryana Judiciary Paper Analysis for Civil Procedure Code
Numbers and provisions of all sections with particular emphasis on Sections 1 to 25.
Sequence and list of Rules from Order 1 - Order 20
The only list of all orders from Order 20 onwards
Illustrations attached to the provisions
Keep a note of penalties and amounts wherever mentioned in the Act
Read More - Haryana Judiciary Application Form 2023
Haryana Judiciary Question Paper Analysis for Indian Constitution
Preamble
Introductory part and Fundamental Rights (Article 1 to Article 48)
Directive Principles and Fundamental Duties (Article 49-51A)
Topic of writs
Leading case laws from all topics
Judiciary: Supreme Court and High Court (Article 124-147 and Article 214-231)
The number of the Articles
The number of the schedules (what is contained in which schedule number?)
Appointments (Who appoints who?)
Ordinance-making power of the President (Article 123)
Pardoning Power of President and Governor (Articles 72 and 161)
Emergency Provision (Article 368)
The specified ages for eligibility for various posts, retirement, etc.
Haryana Judiciary Question Paper Analysis for Specific Relief Act
Sections 5 and 6
Number of all sections
Provisions that have been amended by the 2018 Amendment (Sections 14, 20, etc.)
Don't Miss: Short Tricks to write answers in the Haryana Judiciary Mains Exam
Haryana Judiciary Question Paper Analysis for Indian Contract Act
Section 1 to section 74
Within this, Types of contracts
Landmark case laws on several topics
The Topic of free consent (sections 13- 22)
Haryana Judiciary Question Paper Analysis for GK
Every year, you can expect an average of 7-10 questions from the general knowledge subject. You can expect questions from sports, organizations and their members, polity, history, economy, geography, etc.
The table below shows the number of questions asked from GK in the Haryana Judiciary Exam:
| | |
| --- | --- |
| Year | No. of Questions |
| 2011 | 10 |
| 2013 | 11 |
| 2014 | 9 |
| 2018 | 7 |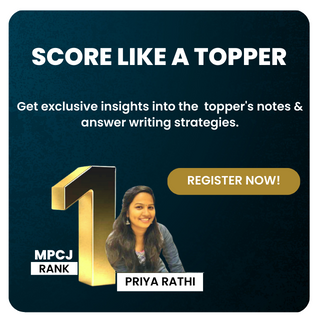 Conclusion
So there you have it, an analysis of the Haryana Judiciary question paper! Keep practicing and improving your weak areas to achieve success in the upcoming Haryana Judiciary exam. Good luck!