Summary: Haryana Judiciary Previous Year Question Papers can be found on the official website of the Haryana Public Service Commission (HPSC) and other online resources. The papers for the Haryana Judiciary Exam are divided into two sections- Preliminary and Main Examination. The Preliminary Examination is divided into two papers- General Knowledge and Law. The Main Examination consists of three papers- English, General Knowledge and Law. The papers can be downloaded online in PDF format.
We believe that a student's career vision should not be limited to Engineering and Medicine but explore other career options in the Judiciary, Law, Design, and several other management courses. These fields also can provide you with excellent career prospects.
So if you are among those who take the road less travelled and aspire to have a career in Judiciary, here are previous year's papers to boost your preparations,
Practising the Haryana Judiciary Previous Year Question Papers is one of the best preparation methods for excellent results. Solving question papers will help you analyse the difficulty levels and the type of questions asked in the exam. Thus helping you improve your time management skills.
To ease your preparation, we have provided the following:
Haryana Judiciary Question Papers PDF
Tips for Haryana Judiciary Mains Exam
Download the PDF and start practising these Haryana Judiciary Previous Year Question Papers from today.
Download Free Study Material for Haryana Judiciary Exams by Judiciary Gold
Haryana Civil Judge Question Papers PDFs
Along with solving the previous year's Haryana Judiciary Exam 2023 Question Papers, you are advised to take mock tests every week. This will help test your preparation levels and analyse the areas needing more improvement.
You can download the previous Haryana Judiciary Previous Year Question Papers by clicking on the direct links in the table below.
| | |
| --- | --- |
| Haryana Judiciary Previous Year Question Papers | Download Link |
| HPSC Previous year paper GK & Current Affairs | Click Here |
| Haryana Civil Service Prelims Paper and Answer Key (2021) | Click Here |
Haryana Judiciary Exam Pattern 2023
Prelims:
Let us look at the table below to learn the overview of the Haryana Judiciary Exam Pattern for prelims.
Question Type
Subjects
Questions
Time
MCQ
English
125 Question
2 Hours
General Knowledge- Current Events
Analytical Skills
Reasoning
Aptitude
Mains:
The table below lists topics one must focus on while preparing for the exams.
Sections
Topics to focus

Civil Law I

Code of Civil procedure (also touching upon the Limitation act.)
Punjab Courts Act (As applicable to Haryana)
Indian Contract Act
Indian Partnership Act
Sale of Goods Act
Specific Relief Act
Indian Evidence Act, Haryana Urban (control of rent and eviction) Act, 1973

Civil Law II

Hindu Law (Marriage, Adoption, Inheritance & other personal, and family laws)
Mohammedan Law and Customary Law (Marriage, Adoption, Inheritance & other personal, and family laws)
Law of Registration and Limitation

Criminal Law

Indian Penal Code (IPC)
Criminal Procedure Code (CrPC)
Indian Evidence Act

English

English Essay on a given topic (1000-1100 words)
Precis Writing
Words and Phrases (Making sentences with the given words and Phrases)
Comprehension
Corrections (Language, Sentence, Spelling corrections)

Hindi

Translation of an English passage into Hindi
Explanation of Hindi passage in prose and poetry in the same language
Composition (essay), idioms, and corrections
Check: Haryana Judiciary Answer Key 2023
Haryana Judiciary Mains Exam Tips 2023
Check Syllabus: Before making a study plan, thoroughly review the detailed syllabus and exam pattern.
Time Management: Prepare a timetable that suits you the best. Make sure it's flexible in case of emergencies, avoiding burnout.
Most Important Topics: Make sure to allocate at least 1-2 hours a day for preparing for your mains. Also, focus on prioritizing topics like Indian Penal Code, CRPC (Criminal Procedure Code), and Civil Procedure Code, as 7-12 questions will be asked from these topics in the exam.
Solve Question papers: Note down questions from the previous year's Haryana Judiciary Question Papers, and make sure to practice those questions as part of your preparation. Solve Mock series to enhance your preparations.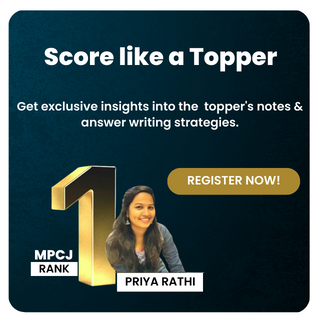 How to Utilize Haryana Judiciary Question Paper PDF?
Once you have acquired the Haryana Judiciary Previous Year Question Papers, go through the questions and understand the Haryana Judiciary Paper Pattern 2023 and the types of questions asked.
This is how you can best use the exam papers.
Firstly, segregate the question papers like prelims, mains, and subject-wise if you haven't got the segmentation already.
During Prelims preparation, after completion of each subject, try to solve one question paper daily.
You can also solve the papers weekly to analyze your preparation levels and make changes in the plan accordingly.
For last-minute preparation, create an exam-like atmosphere and try to take up one complete exam question paper. Solve it by keeping a timer.
Ensure to solve the question paper similar to the exam environment. This way, you can improve your speed and be confident.
Check: Haryana Judiciary Result
Importance of Solving Haryana Judiciary Previous Year Papers
Here are a few other advantages of practising Haryana Judiciary Previous Year Question Papers.
You get to know the difficulty level of the exam.
It will help you understand the exam pattern and syllabus.
You can familiarise yourself with the type of questions that can be asked in the exam.
Improve speed and accuracy while solving the Haryana civil judge exam question papers.
You understand the topics you are weak and strong at and pay attention to the weaker sections.
Check: Haryana Judiciary Cut Off
Sample Questions for Haryana Judiciary Exam
We have provided a few sample questions for your reference here.
Q) Will theory of rights has been opposed by:
A) Duguit B) Austin C) Salmond D) Holland
Q) Some shared morality is essential to the existence of any society, is said by
A) Benthem B) Fuller C) Hart D) Austin
Check: Haryana Judiciary Application Form 2023
Q) "Status to Contract Theory" is associated with
A) Montesquieu B) Henry Maine C) Savigny D) G. Hugo
Q) Preamble to the Constitution of India indicates
A) Nature of Indian Polity B) Liberties of Citizens C) Source of the Constitution D) All of the above
Q) The evidence unearthed by the sniffer dog falls under
A) Oral evidence B) Documentary evidence C)Hearsay Evidence D)Scientific Evidence
Q) The Narco-Analysis technique involves the intravenous administration of
A) Sodium Pentothal B) Potassium Pentothal C) Magnesium Pentothal D) All of the above
Q) Define contract as per the Indian contract act, 1872. Distinguish agreement and contract. Give its essentials with illustrations.
Q) What do you understand by culpable homicide? When is culpable homicide murder, and when is it not murder? Explain in detail with illustrations and exceptions.