Summary: Haryana Judiciary Preparation Tips 2023 are essential as they provide guidance and tips for aspiring to become a judge in the Haryana Judiciary. These tips guide with important topics for prelims, main and interview process. They also provide guidance on time management and the importance of staying organized.
An aspirant for the Haryana Judicial Service Exam but don't know how to prepare and how to plan your preparation? Well, don't panic!
We have developed the best Haryana Judiciary Preparation Tips 2023 and strategies from our expert team at JudiciaryGold (a pioneer in providing the best online guidance for Judiciary Exams).
So, what are you looking for? Dig into the post to learn clever tricks to crack the exam on the first attempt.
Haryana Judiciary Preparation Tips 2023
Are you wondering how to make the best study plan for Haryana Judiciary Exam? You can follow a few important points while creating the study plan.
Before making a study plan, go through the detailed syllabus.
Then, try to list the topics in which you are strong and weak separately.
If you are already well versed in any topic, then give less time to that topic. Instead, concentrate on the topic you find difficult.
Download Free Study Material for Haryana Judiciary Exams by Judiciary Gold
Choose the right study material/books that cover all the topics as per the syllabus.
Make sure to allocate at least 1-2 hours a day for preparing bare acts.
Allocate at least 1 hour to solve Bare Act questions from the previous year's

Question Papers of Haryana Judiciary

Also, make a habit of reading News Papers and magazines daily.
Ensure to prepare your notes for prelims and mains from the major and minor topics of the syllabus.
Haryana Judiciary Preparation Tips 2023 and Important Topics
Experts mentioned that going through the Haryana Judiciary Syllabus will help you understand important topics from the exam point of view.
| | |
| --- | --- |
| Code of Civil Procedure | Indian Evidence Act |
| Transfer of Property Act | Criminal Procedure Code |
| Law of Registration and Limitation | Hindu Law |
| Specific Relief Act | Indian Penal code |
| Indian Partnership Act | Contract Act of India |
Haryana Judiciary Preparation Tips 2023 for Prelims
You should start the prelims examination preparation using the reverse engineering technique, which means you should practice MCQs and then move to the long answer questions.
Focus more on topics like Indian Penal Code, CRPC (Criminal Procedure Code), and Civil Procedure Code, as 7-12 questions will be asked from these topics in the exam.
Many questions are solely based on bare acts in the prelims, so prepare your notes for bare acts.
Read subject-wise MCQs from the textbooks and solve them regularly.
Solve sample papers from different Coaching institutes who offer

Coaching for Haryana Judiciary Exam

.
Note down questions from the previous year's papers, and practice those questions as part of your preparation.
Take up

Haryana Judiciary Mock Tests

and try to analyze your performance after completing each mock test.
Haryana Judiciary Preparation Tips 2023 for Mains Exam
Experts advised beginning your mains preparation at least 6 months before the exam as the syllabus is vast.
It would help if you started the mains exam preparation by writing answers in a time-bound manner.
Use a stopwatch while writing the answers. This will help you analyze how much time you take to complete one answer.
It would help if you were well-versed with the Code of Civil Procedure, the Indian Evidence Act, the Criminal Procedure Code, Indian Penal Code, as most of the questions are asked from these topics in the Mains exam.
Make a habit of writing comprehensive answers instead of writing long answers.
Follow

Daily Current Affairs

to update yourself about all the happenings around the world regularly.
Also, you should be aware of contemporary legal and socio-legal issues for the essay writing test.
Try to solve at least 1-2 mock tests every week. This will help improve your time management skills and speed.
Haryana Judiciary Preparation Tips 2023 for Interview
Most of you law aspirants might be worried about How to Prepare for Haryana Judiciary Interview? We have provided a few simple steps to help you prepare for the interview round.
Personal Interviews offer great scope for the interview board to test your general awareness about recent happenings, legal developments and your opinion on these. So, it is essential to keep track of the news of national importance or any particular news to the state you appear for.
Attend mock interviews as they clear all your doubts and eliminate the fear of an actual interview.
List down your strengths and weakness and try to work on them.
Prepare a list of FAQs that are commonly asked and revise them regularly
You can watch as many mock interviews as possible, as it will help improve your confidence levels.
You should be confident, and your attitude should be positive during the interview.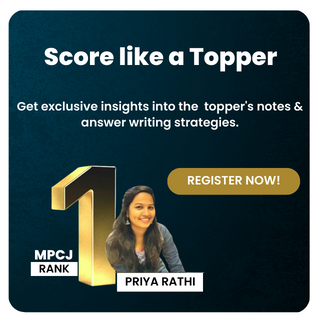 How to Master Bare Acts?
We have provided some simple tips below to help you memorise Bare Acts for Haryana Judiciary Exam. Follow these instructions while attempting the bare act questions from the previous year's papers.
Make a chart for each act year-wise.
Read the content from each section and observe it.
Try to write the definition of each act as a oneliner word.
Focus on the latest amendments of each act of the Haryana Judiciary Syllabus.
Make sure to read all the definitions of Bare acts.
Try to remember all the headings and sections of each bare act.
Haryana Judiciary Preparation Tips 2023 and books
As per the experts, opting for the Best Books for Judiciary Exams will help you prepare all the topics per the latest syllabus.
You can refer to the following books while preparing for the Haryana Judiciary Exam, as these books cover both prelims and mains syllabus.
| | |
| --- | --- |
| Name of the Book | Name of the Author |
| Civil Procedure with Limitation Act | C.K.Takwani |
| Textbook on Indian Penal Code | K.D Gaur |
| The Code Of Criminal Procedure 1973 | Bare Act Paperback |
| Evidence(Law of Evidence, Law of Evidence, The Law of Evidence) | Vepa P. Sarthi, Batuk Lal, Rattan Lal & Dhiraj Lal |