The curriculum for the Common Law Admissions Test (CUET) for 2022 has been made available by the National Testing Agency (NTA) to applicants who will be taking the national-level entrance exam to gain admission to law schools.
The curriculum for the CUET BA LLB 2022 exam is designed in such a way that you are required to learn and study subjects such as law, the legal aptitude section, logical thinking, legal reasoning, analytical abilities, and a variety of other fields.
In the first or second week of July 2022, the Columbia University Entrance Exam in Law will be given to prospective law students.
You will better grasp the vital areas they need to study to succeed in the entrance test by consulting the CUET BA LLB syllabus 2022.
Download Free Study Material for NTA CUET Exam 2022 by Super Grads
CUET BA LLB Exam Pattern 2022
Before beginning their study for the CUET BA LLB test, the applicants should ensure that they have a solid understanding of the examination format.
The question paper for Sections II and III of the CUET 2022 will be accessible in both English and one of the selected languages from a pool of 13, in addition to English. This means that the question paper will be multilingual.
The CUET 2022 question paper for the "language" test, often known as sections IA and IB, will not be available in both English and Chinese.
Students getting ready to take the Common University Entrance Test 2022 should familiarise themselves with the CUET Test Pattern provided below.
The CUET Legal Studies Curriculum for the Year 2022
The curriculum for CUET Legal Studies Syllabus 2022 is divided into eight modules. The entirety of the paper is broken up into eight sections, and each of those sections has a number of sub-sections that are roughly equivalent in importance. Every single unit is connected to every other unit of some kind.
A student must devote significant time and effort to studying these subjects before they can appropriately understand and apply the information they learn. The applicant ought to allocate the same amount of time and effort to these different areas. In approximately one month, a significant number of centralized institutions will administer the CUET mock test in preparation for the session 2022-23. Many different subjects are discussed in Section II, including legal studies (Domain Specific Subject).
The intersection of law and society is the topic of inquiry within the scope of the multidisciplinary area of legal studies. It offers a broad comprehension of legal systems, the method through which regulations are produced, and the social actors who are involved in the legal process. You have the option of studying the CUET Exam Pattern in order to have a deeper comprehension of the examination layout.
Several key pieces of information regarding the exam:
On the official website of the College Undergraduate Education Test (CUET), the National Testing Agency has already distributed the Legal Studies curriculum. The identical topic has also been dissected in great depth here.
It is strongly recommended that any and all prospective students carefully read through the course outline to acquire a deeper understanding of the material being tested on and the format of the examination.
You need to have a basic understanding of the exam in its entirety before you can go on to learn the outline of the material to be covered and the format of the test.
Important information regarding the CUET test is as follows:
According to the announcement made by NTA, the CUET (2022) will be held during the second week of July (tentatively).
At CUET, the medium of instruction will be made available in a number of various languages (13 in all) for the very first time since the institution's foundation.
The examination will be given over the course of two shifts, in the format of a computer-based test (CBT) and online (Morning and Afternoon).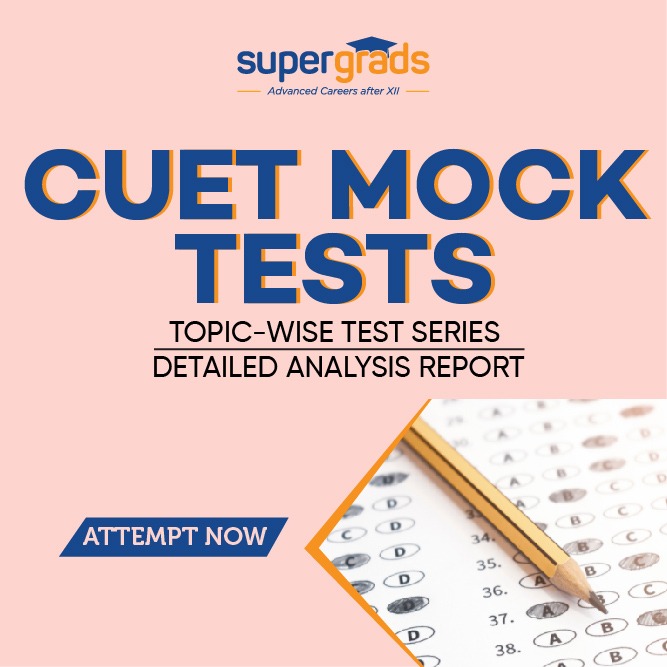 How Should One Prepare for the CUET in Legal Studies?
Let's talk about how to prepare for the CUET's Legal Studies section now that we've covered the subject's CUET curriculum in depth and gone through the test's structure. This is the most critical stage toward passing the CUET, so let's get started!
It's no secret that Legal Studies is a challenging field, and if you don't go in with a solid game plan, you can expect to struggle mightily throughout the process of getting ready for the test. Due to the fact that it is a centralized test, an exceptionally high level of competitiveness is to be anticipated. Your chances of qualifying will be increased if you implement a comprehensive preparation approach.
Tactics for preparing for the CUET in Legal Studies
A comprehensive preparation in which you follow the strategies that are outlined below will unquestionably get you closer to achieving your goal of passing the CUET in Legal Studies.
To Succeed in the Curriculum
The Business Studies curriculum at CUET covers two themes. However, it is organized into eight units, each of which is further subdivided into smaller units. Due to the extensive nature of the curriculum, there is always the possibility that some information may be overlooked or forgotten. Therefore, when you start preparing for business studies for CUET, it is vital to look through the curriculum carefully and in great depth. This is because the exam will cover a lot of ground.
A comprehensive understanding of the course material is beneficial to your ability to plan. Therefore, awareness is very vital to the process of improving your capability. It is in your best interest to devote serious attention to studying legal maxims and definitions, as you will probably be tested on these topics.
Having an awareness of both your talents and your flaws
After going through the course outline, completing this task is next. Recognizing the areas in which you excel and those in which you struggle enables you to organize your pre-game routine in a way that is both more methodical and productive.
You should make your own decision as to which of the chapters you have a better understanding of compared to the others and which ones require you to put in more effort. Create a schedule that takes into account both your strong points and your more problematic areas. Because you don't have a lot of time right now, you need to be sure that your efforts and energy are going in the right direction.
Time Management
Time is an extremely valuable resource, and you should make every effort to spend it wisely. Time management is a very important step that must be taken in order to be successful in CUET. When planning how much time to spend on each section of the test, it is important to consider each section's relative importance and the amount of difficulty it presents.
Because of this, you will be able to cover the entire curriculum in an appropriate manner and on time. Keeping a firm commitment to your schedule enables you to make more efficient use of your available time. It is essential to set up sufficient time to both practice and review.
Review and drill the material
There is no substitute for practicing and reviewing previously learned material. The revision process guarantees that all of the units have been covered and that nothing has been overlooked. Your readiness for the test will be evaluated, and you will become familiar with the many questions that may be on the real test through practice. You will be able to accomplish this goal most effectively if you solve practice sets, browse through sample question papers, and participate in mock exams. You will also be able to manage your time during the real exam better if you focus on this element.
Because time is of the essence, let us not squander anymore of it. Read over the CUET Legal Studies Syllabus 2022, and then start your preparations. Your questions about how to best prepare for the CUET's Legal studies test will be answered by the four approaches that were just discussed. Take the initiative and get started on the path that will lead you to enroll in one of the country's most prestigious universities or colleges; an amazing voyage is waiting for you there. Best wishes to you!
The Finest Textbooks that Accompany the CUET Legal Studies Curriculum
If a student cannot access the appropriate CUET Book Collection, preparing for the CUET Legal Studies Exam can be challenging, unpredictable, and unreliable. Consequently, it is critical to choose reading materials that are suitable for the topic at hand and adhere to an acceptable learning strategy.
Ritwiz Gaur and Subha Raghavan authored the Legal Studies textbook for CBSE Class 12
Radhika Aggarwal was the author of the Legal Studies study guide for CBSE Class XII.
LEGAL STUDIES SYLLABUS FOR CLASS 12
Note: There will be one Question Paper with 50 questions, out of which 40 must be attempted.
Check out the CUET Legal Studies Syllabus 2022 below:
PART I: Judiciary
Structure and Organization of Indian Courts and Legal Offices
Constitution, Functions, and Neutrality
iii. Judge Appointments, Training, Retirement, and Removal
courts and judicial oversight
PART II: Legal Subjects
Property Law
Contract Law
III. Tort Law
Introduction to Criminal Laws in India
PART III: Arbitration, Tribunal Adjudication, and Dispute Resolution Alternatives
Inquisitorial and Adversarial Systems
Introduction to Alternative Dispute Resolution
iii. Types of ADR
Iv. Arbitration, Administrative, Tribunals
Mediation and Conciliation
Lok Adalats
vii. Ombudsman
viii. Lokpal and Lokayukta
PART IV: Human Rights in India
Introduction – Context International
Constitutional framework and Related laws in India
iii. Complaint Mechanisms of Quasi-judicial Bodies in India
Check: Why Choose Delhi University through CUET?
PART V: The Indian Legal Profession
Introduction
Lawyers and Professional Ethics, The Advocates Act of 1961, The Bar Council of India Promotion by Lawyers, Possibilities for law school graduates, Legal Training in India, In India, the Liberalization of the Legal Profession, Women, and the Legal Profession
PART VI: Legal Services
Legal context - Free Legal Aid under Criminal law, State Legal Aid, Legal Aid under the Indian Constitution, NALSARegulations, 2010
Conditions for Free Legal Services
iii. Lok Adalats
Legal Assistance within the Context of Social Justice and Human Rights
PART VII: Global Context
First Course in International Law
International Law Sources: Treaties, Customs, and ICJ Decisions
International law and India
iii. International Institutions, International Human Rights
Customary International Law
International law & Municipal Law
International Law & India
vii. Dispute Resolution — International Court of Justice, International Criminal Court, and Other Dispute Resolution Mechanisms
PART VIII: Legal Maxims
Important Legal Maxims.
Explanation with examples of the following:
- Actus non facit reum nisi mens sit rea
- Ad valorem
- Amicus Curiae
- Audi altered partum
- Assentio Mentium
- Bona fide
- Bona Vacantia
- Caveat Emptor
- Corpus Delicto
- Damnum Sine Injuria
- De Die in Diem
- De Minimis Lex Non Curat
- Doli Incapax
- Ejusdem Generis
- Ex Post Facto
- Ignorantia Facti Excusat – IgnorantiaJuris Non Excusat
- Injuria Sine Damnum
- Locus Standi
- Nemo Debet Esse Judex in Propria SuaCausa
- Nemo debt non quad habit
- noscitur a sociis
- Obiter Dicta
- Part Material
- Per Incuriam
- Qui Facit Per Alium Facit Per Se
- Quid pro quo
- Ratio Decidendi
- Res ipsa loquitur
- Res Judicata Accipitur Pro Veritate
- Salus Populi Est Suprema Lex
- Stare Decisis
- Ubi Jus Ibi Remedium
Check: DU Admissions to Minority Colleges through CUET
A Guide to Assist You in Passing the CUET Exam
Understand CUET Exam Pattern 2022
To improve one's degree of preparedness for the CUET NTA Exam Pattern, it is of the utmost need to comprehend the examination's structure.
Before commencing preparations, you must first familiarise yourself with the CUET 2022 test format. This is a necessity for their preparations to commence. After reviewing the test format, the next step is to examine the CUET 2022 exam curriculum and become familiar with the topic areas that will be evaluated.
To perform well on the exam, you must commit a considerable amount of time to study the CUET Syllabus 2022.
To describe their strategies, you must create schedules on a regular basis, including monthly, weekly, and even daily meetings. Without an unwavering commitment to the objective and constant effort over time, there is no prospect of achievement.
Therefore, in order to be successful on the exam, applicants must begin their preparation by evaluating which topics require in-depth study and which subjects only require a basic understanding of the content.
Only then will they be able to focus their study time and guarantee proper preparation.
The student may achieve this by consulting one or more of the CUET preparation alternatives listed below:
Check: CUET Result 2022
Identify Any Preparation Gaps
Make the categories for the plethora of covered subjects both clear and challenging.
Create a list of the subjects that are deemed to be of the highest importance (based on your analysis of the question papers from the previous year).
Order the schools and colleges on your list according to your preferences. There are around twenty colleges in India that are considered to be extremely important to the nation.
It is strongly suggested that you create a list of all the educational institutions you are most interested in attending, in order of your enthusiasm.
This list will greatly aid in gaining knowledge of the previous year's cut-off and the institution's guiding viewpoint. You will discover that this list is really useful.
Using these data, you may make an educated prediction as to whether or not you will be accepted into the program of your choice at the institution of your choice by estimating the scores you will need to enroll in the program of your choice.
Be familiar with the most current occurrences
The third section of the examination is solely devoted to examining if you have a broad aptitude and are current on current affairs. You are expected to retain a knowledge of global happenings, and reading newspapers is one of the most efficient ways to do so.
It is strongly recommended that you make it a daily habit to read newspapers since doing so will help you improve your vocabulary, grammar, and reading comprehension. Developing the habit of reading newspapers on a regular basis is beneficial.
It is strongly recommended that you spend at least a half-hour or hour reading editorials in the opinion sections of local newspapers. The suggested length of time is between thirty minutes and one hour.
Further cases have been recorded in publications and utilized as exam questions in prior CUET exams.
As a result, incorporating newspaper reading into your daily routine is strongly advised.
Mocks
Learn the information from last year's CUET examinations, then put your knowledge to the test by completing practice exams. If you are interested in taking the CUCET NTA entrance test, you should review the previous year's question papers to thoroughly understand the various questions that may be asked on the next exam.
By examining past offered exams, you will be able to evaluate which topics are given a high priority and which concepts may help you earn a higher mark on the examination.
As a consequence, you will have a better grasp of which subjects are given a high priority. After reviewing the entirety of the course content, you are highly encouraged to take the CUET Mock Exam provided by good online CUET coaching centers.
To guarantee that you are well prepared for the exam, you must incorporate the CUET 2022 sample exam in your total study strategy. The practice exam is an authentic and comprehensive depiction of the actual exam.
You will have an easier time understanding the structure of the test, and you will increase their speed while responding to questions. With the aid of the CUET Mock Test Series 2022, they can memorize a wide variety of questions and anticipate frequently asked ones.