Summary: Being a commerce student, you have a lot of career options open to you. However, choosing an option that will fulfill your personal preferences is a tough task. So here we will be discussing the best career options that you can go for after the 12th. These career options are based on student preferences, placements, and scope in the future. So make sure to go through the article and ease your decisions for your career after the 12th.
Wondering what you should do after your 12th? Almost every student passing their 12th board with commerce stream ask this question to themselves. Commerce as a stream has a bright future for students grabbing the best courses after the 12th. The potential of you landing a well-paid job is very high if you do a trending course in the stream.
So what exactly is this Trending Course? Well, this article is exactly to answer this question. We will be discussing the top-5 trending courses in the commerce stream after the 12th.
Read More: Best Institutes for Management Studies
Top 5 Career Options for Commerce Students
Coming to this point, we have many courses available for students to pursue, but we will only list the top-notched of them. Here are the best career in commerce after 12th that will have a wider scope for you in the future-
Download Free Study Material for Management Entrance Exams by SuperGrads
Chartered Accountancy - One of the most difficult courses in the Commerce stream is Chartered Accountancy. This is a professional course, and anyone willing to achieve the title of CA has first to clear a series of toughest exams. The difficulty of the exams is very high, and very few brilliant minds can actually crack them. If you are really willing to challenge yourself with the best knowledge, this course is just for you.
Now talking about the scope, as CA is one of the hardest titles out there to achieve, the scope and opportunities here are vast. It is among the highest-paid jobs you can land on.
Bachelor of Business Administration(BBA) - BBA is the most common choice among students after their 12th. It is a three-year programme for the undergraduate degree in Business Administration. This course basically enables you to learn all the functionalities of a business right from the basics. If you have decided to work in a company or start your own business, BBA is the ideal choice to go for.
Talking about the scope of BBA, it also has a decent salary package where you can get a job secured. As it is the most preferred course among students, you will have to perform exceptionally well in academics in order to grab a high-paying job. Check out the best coahing for BBA in India.
Bachelor of Commerce(B.Com) - Another common subject that has a lot of preferences from commerce students after 12th. This three-year course provides an undergraduate degree in Commerce. In this course, you will learn all the aspects of subjects like Accountancy, Statistics, Management, Human Resources, Computers, Economics, etc.
The scope of B.Com is high, especially because you have knowledge of wider areas of business. You can easily secure a decent salary package as a fresher in any job.
Cost and Management Accountant(CMA) - This is a professional course quite like CA. This course is offered by The Institute of Cost Accountants of India. Here also you will have to clear different levels of entrance examinations before qualifying for the certification. The difficulty of the examination is really high, and only a few out of thousands qualify for the final rounds.
The scope of this career is vast, and you can grab a high-paying job for sure. The CMA title is not an easy task; you need to be a dedicated bum to achieve this.
Certified Financial Planner - CFP is considered one of the best careers in India. This course and certification are administered and supervised by the

Financial Planning Standards Board India (FPSB). This course will certify your advanced knowledge of

financial planning and taxes, retirement, insurance, and estate planning.
Being one of the best careers, you can assume the packages for the jobs would also be really high. Check out the best management institutes in India

.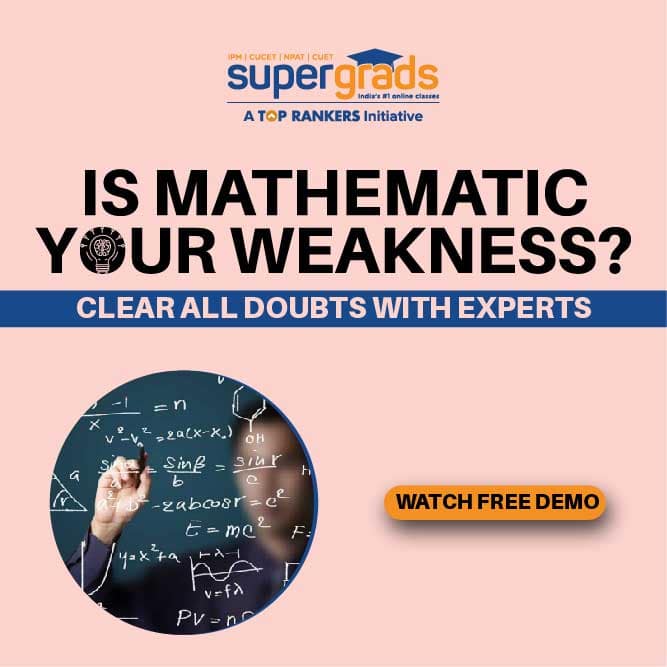 Read More: Difference between Management and Marketing
Why Choose a Career in Commerce?
Commerce, as always, is an evergreen stream and has the highest opportunities for building a career. After completing the 10th board, most students have to make the toughest decisions of their life. They are mostly left with 3 options to choose from. Though, none of the streams are bad until you are really into it. However, the ones who choose commerce are welcomed here with the pool of opportunities lying ahead of them. All of the above-mentioned careers are the best careers after the 12th.
To better describe your decisions and our statement, you will go through the amazing benefits of choosing commerce as your stream-
Better Business Sense - There is no doubt even if you specialize in any branch, you will definitely have the basic knowledge of how a business works. You can just drop your idea of working for others and start your own business anytime you wish.
Financial Management - The most important skill to learn these days is financial management. And through commerce, you can easily master this art. The practical application of this skill will easily help you save and profit a lot.
Practical Applications - Commerce is mostly about the practical applications of the skills you learn. The practical applications will really impact you on a macro level, and you can easily distinguish it from non-commerce students.

Conclusion
There are many other options in the commerce stream, but these here are the best among all. You can choose anyone according to your preference, as your choice and field of interest might vary. So make sure to go with your gut feelings and your interests; there are no boundations that you need to choose from these career options only.
Read More: Courses in Management after 12th