Summary: Some colleges offer admission into BBA programs without an entrance exam that offers quality education. This article explores such colleges in Mumbai. So, let's find out the BBA colleges in Mumbai without entrance exam.
A bachelor's degree in business administration (BBA) is an undergraduate degree curriculum for people who desire to work in business or management.
Many universities and colleges have BBA programs, and admission requires passing an entrance exam. However, some colleges provide admission purely on merit. Merit admission to institutions is based primarily on a student's achievement in the class 12 board examination.
In Mumbai, some colleges offer admission to BBA programs without requiring an entrance exam, with educational standards comparable to those of colleges that do require an entrance exam. Nevertheless, each college may have its own admission standards and minimum percentage requirements.
This article will discuss some of the top BBA colleges in Mumbai without entrance exams.
BBA colleges in Mumbai without entrance exam and Eligibility
To pursue BBA courses, you are required to meet certain eligibility requirements that most universities generally follow. However, it is important for you to carefully review the specific eligibility criteria established by individual universities before submitting their applications.
The eligibility requirements for BBA colleges that do not mandate an entrance exam
You must have finished their class 12 or equivalent exams.
The candidate's minimal grade point average should be 50-60%.
BBA courses are open to you from all educational backgrounds.
It should be noted that the eligibility criteria may vary depending on the college, although it is likely that many colleges will have similar criteria.
Therefore, you are advised to thoroughly research the admission requirements of each college you are interested in before applying.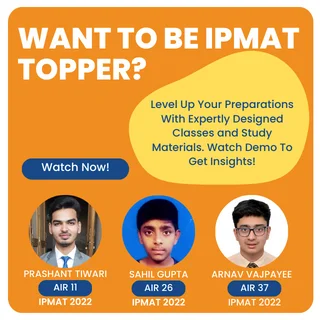 Best BBA colleges in Mumbai without entrance exam
Here is a list of BBA Colleges in Mumbai without Entrance Exam 2023:
Alkesh Dinesh Mody Institute for Financial and Management Studies
Anil Surendra Modi School of Commerce - [ASMSOC]
Jai Hind College
Amity University, Mumbai
Jagsish Sheth College of Management
NAEMD- National Academy of Event Management and Development
Narsee Monjee College of Commerce and Economics
R.A. Podar College of Commerce and Economics
Mulund College of Commerce
Check: BBA vs BCom
How to get BBA colleges in Mumbai without entrance exam?
To secure admission to a BBA college in Mumbai without taking an entrance exam, the application process is comparable to other admission processes. Applicants must first register by filling out an online application form or by visiting the college and filling out an offline application form. The following steps are recommended for a better understanding:
Obtain the information brochure from the college's official website or visit the campus to review the eligibility requirements.
If the applicant meets the eligibility criteria, they can proceed to fill out the application form and pay the application fee.
The specific college will release a merit list, and applicants selected from the list may be required to participate in a GD round, although many colleges do not require a GD round.
Selected applicants must pay the entry fee and confirm their seats.
Documents Required for BBA colleges in Mumbai without entrance exam
Here is a list of documents required while students are planning to apply for BBA admission:
Class 10th and 12th marks sheet.
Admit card for class 12 examination.
School leaving certificate.
Passport-size photos.
Aadhar card number or any other government-issued ID card.
Note: This is the general outline of the admission process in colleges that take in students without an entrance exam. The exact procedure may differ slightly based on the college.
Check: Preparation Strategy for BBA Entrance Exams in India
Conclusion
Few top-ranked colleges in Mumbai do not require entrance tests for admission to their BBA programs, although many other schools do. These colleges admit students based on merit and other criteria, which allows students who may not have performed well in entrance tests but have excelled in academic performance or other achievements. Before selecting the college that best fits your career objectives and desires, it is recommended to consider your options thoroughly.