Summary: UP Judiciary interview 2023 is conducted to assess your knowledge and experience in legal matters, general knowledge, and communication skills, ultimately determining your suitability for the role of a judge. So performing well in the UP Judiciary interview 2023 is crucial!
Personal Interview or Viva-voce is the third and final stage in the selection process for the Uttar Pradesh Judicial Services Examination (UP PCS J).
The Interview carries 100 marks, and the interview score cumulatively with the Mains exam decides the merit in the final list.
In a competitive exam like Uttar Pradesh Judicial Services (UP PCS J), the interview might be a "make it or break it" decision to gain a position in the court system.
An interview or viva-voce is basically an assessment of a suitable judge. The Interview Board will assess your confidence, ability, Moral Integrity, Common Sense and commitment to the position.
The interview is a mix of legal and personal questions. You should clearly understand all the law subjects, recent legal developments, background, home town, academics, work experience, etc.
Appearing for mock interviews can greatly help you accustom yourself to the high-pressure ambience and get critically evaluated.
Uttar Pradesh Judicial Services Examination (UP PCS J) Interview Prep Tips
Here are some general UP judiciary interview preparation tips to follow.
Legal and General Knowledge
Personal Interviews offer great scope for the interview board to test your general awareness about recent happenings, legal developments, and your opinion on various topics.
Remember, the key objective of the interview is not to assess your legal knowledge, as the previous two stages of the selection process have already done that.
In order that you don't wrongly answer the questions asked by the selection committee or panel ensure to thoroughly revise all the law subjects and recent happenings around the globe. Put extra effort into keeping an eye out for state news.
Check: UP Judiciary General Studies Preparation Tips
Dress Officer Like and Body language
For the interview, you can't go wrong with your dressing sense, as it will be your first and biggest impression on the board or panel.
You have to be neatly formally dressed. Opt for light colours clothes and ensure you look prim and proper from head to toe.
Make sure you have a proper haircut, your dress is properly ironed, your shoes are polished, and you wear no glittering fancy accessories.
Playing with your necktie/watch, shaking your legs, or sitting with arms slung over the back of the adjoining chair and excessive nodding must be avoided.
Check: Important Questions for UP Judiciary Exam
Prepare greetings and your introduction
Face the panel and confidently say, "Good day Sir/Madam."
You should always be ready with your greetings. This helps make a confident start and look prepared, which is always appreciated.
Language
Proficiency in the English language is not essential to pass interviews. You can communicate in either English or Hindi, whichever language you are confident about.
If you are well versed in both English and Hindi, try to answer in the same language you are asked questions in.
One thing that straight away can give you a yellow card is a fake accent. Also, try not to mispronounce the words.
The art of answering
Shakespeare said, "Brevity is the soul of wit." It is actually the most impressive skill of a good communicator.
Always present your views in a lucid manner while being to the point throughout the interview.
The interviewers instantly dislike a talkative or verbose person. Try summarising your knowledge on any topic in minimum words in advance.
Try not to repeat words and only answer as much as you are asked.
Check: Important Questions for IPC, IEA and CRPC for HJS Exam
Mock Interview Sessions
Uttar Pradesh Judicial Services Examination (UP PCS J) interviews can be quite stressful and pressurizing. Even many aspirants end up being anxious before the interview.
Many institutions conduct Mock interviews which are replicated versions of real-time Personal interviews. In a mock interview, you can get acquainted with the high-pressure environment, which can help you prepare better.
Also, after assessing you, the jury or selection panel of these mock interviews will provide proper guided feedback that can help you crack the code.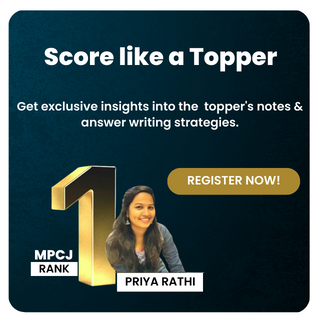 Think before you answer
Pause a few seconds, formulate an answer in your mind and only then answer it. This will buy you some time and minimise the possibility of error.
If you do not know the answer to a question, never ever try to bluff as it will be counterproductive. The interviewers respect the integrity and honesty of the interviewees.
The interviewees often misinterpret overconfidence as arrogance. Polite statements are always recommended.
Check: Haryana Judiciary Previous Year Question Papers with Solution Pdf
Prepare essential questions beforehand
The board often asks candidates questions about their brief introduction, strengths and weaknesses, family background, suitability for this job, and previous or current job/employment etc.
Answers to such questions can be prepared and practised in advance.
Also, if you hold a master's degree, panellists usually ask about the dissertation topic.
Check: UP local laws for the judiciary
Conclusion
Lastly, in the interview, be humble and nice. Do not flaunt yourself. Accept your error right away. If the member attempts to question you further, do not become defensive or reluctant. Answer with respect and give to-the-point responses. Do not even consider fooling the interviewers because you can't outsmart the panel.
I hope all this information was helpful and you used all the suggestions and tips discussed above.
All the very best!