Reader's Digest - What is the best way to crack the Kerala Judiciary Exam? To drill and practice? Or to plan and strategise? It's not what you think! So, what is it? Kerala Judiciary Syllabus is the primary gateway to qualify for the exam. Yes, you heard it right. Read this amazing blog to learn the in-depth syllabus of Pre, Mains, and more.
Now, you must have realised that a syllabus can act as a big game changer for your entire Kerala Judicial Service. Hence, curtailing your extensive syllabus hunt for short, we have assembled all the momentous material and advice on the Kerala Judicial Service Examination. Also, these are vital for you to comprehend because they encompass all the prominent data that can influence your likelihood of passing the examination.
Download FREE Study Material for Kerala Judiciary Exam by Judiciary Gold
Kerala Judiciary Syllabus - Overview
Ravinder was a practising advocate in the Kerala District courts who was known to pick up and settle criminal lawsuits. His insights were the most empirical ones. Also, he was a judicial service aspirant and believed that the more you comprehend, the better the odds of success. So, he kept learning new terminologies for the upcoming Kerala Judicial Service Examination without looking for the Kerala Judiciary Syllabus and pattern.
One day, he was discussing the same with his colleagues, but to his surprise, his colleagues disapproved of his method of learning. They suggested he should narrow down the Kerala Judiciary Syllabus and prepare a plan to cover those Topics accordingly. Because it is evident that to aim at a particular task, you have to become Arjuna. To implement that, you need to narrow down your priority and build a plan instead of running aimlessly in the wild.
Hence, Ravinder chose to pay heed to their proclamations. After preparing according to the same recommendation, he prevailed in pursuing the Kerala Judicial Service Examination. Let's see what that crucial input is.
Kerala Judicial Service Exam Pattern 2023
The primary purpose of the examination pattern is to make you aware of the score distribution, several papers you have appeared for, and the score each of the papers carries. It will help you distribute your priorities between the topics and help you plan accordingly. Let's see the details.
Kerala Judiciary Exam Pattern for Preliminary
The preliminary exam is the one having only Multiple-Choice Questions (MCQ), which have been divided into 3 segments: Part A, Part B, and Part C. The Preliminary paper will carry 100 marks divided in the ratio of 40:30:30, where each question's correct answer will award you with 2 marks. It has an aggregate weightage of 200 marks.
Also, for one incorrect attempt, you will have to face -1 (negative marking) from your achieved score. It is going to be 2 hours 30 mins long. Once you will qualify for this round, you will move to the main papers. Also, the ratio of vacancies is 1:10 (it is more competitive than you might have expected).
Segment
No of Questions
Aggregate Score
Time Stamp
Sec 1
100
200
2.5 hours
Sec 2
Sec 3
Must Read - How to Prepare for Judiciary Mains Exams?
Kerala Judiciary Exam Pattern for Mains
If you have qualified for the Preliminary Examination, then Congratulations because you are one step closer to your goals. Pre Qualified Candidates have to appear for the Mains paper. The Mains round will have 4 papers, all descriptive, and the bare part is that there's no negative marking in it.
Also, each of these papers has ample time (3 hours/each), which you must attempt separately. Also, each of the papers will carry 100 marks. Mains paper might get conducted in shifts or over two days.
Sequence
Score
Time Duration
Paper I


100 marks each



3 hours for each paper (total 12 hours)
Paper II
Paper III
Paper IV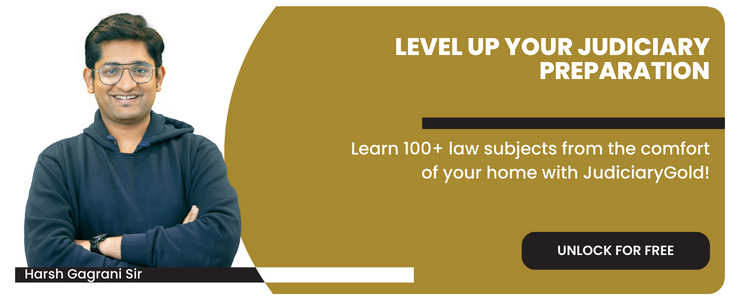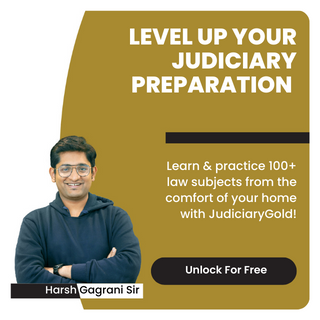 Kerala Judiciary Exam Pattern for Viva voce
Once you successfully clear both Prelims and Mains then you are going to face the Viva Voce or face-to-face interview round, to display your final Intellect and intelligence. This round will also carry 100 marks; there's no predefined syllabus for that. Once you clear the Interview, you can feel positive about getting the allotment.
Note: Kerala Judicial Service Authority is not responsible for delivering information to the students who have not qualified for Pre, Mains, or Interviews. So, if you don't receive any notification, then consider yourself eliminated. You can even check the result status from the official website. hckrecruitment.nic.in
Also Read - Kerala Judiciary Admit Card
Kerala Judiciary Syllabus - Complete Details
Now that you have become familiar with the examination pattern, it is time to dissect the Kerala Judicial Service Preliminary and Mains Examination syllabus.
Each has a fair chunk of the Kerala Judiciary Syllabus from Criminal law, Civil law, and plethoras of different Judiciary Terminologies. But what are they? Let's see.
Kerala Judiciary Syllabus for Preliminary
Part A

Part B

Code of Civil Procedure





Code of Conduct for Criminal cases.
IPC (Indian Penal Code)
IEA (India Evidence Act)

Indian Contract Act
Negotiable Instrument Act
Transfer of Property Act
Specific Relief Act
Kerala Building (Lease and Rent Control Act)
Part C
Constitution of India: Learn all the Major Acts and Codes under the constitution. Focus on the Miscellaneous section of the constitution as it encompasses all the vital acts and panels.
GK & GS: Focus on all the legal terminologies and Current Affairs impacting domestic and Global law. Also, the Evolution of law from the Indian perspective and Global perspective.
Reasoning and Mental Abilities: High-end reasoning abilities, including pattern, direction, sitting arrangement, blood relation, and legal reasoning (Comprehending the passage), are some of the focus areas.
Must Read - Judiciary Exam Syllabus
Kerala Judiciary Syllabus for Mains
Mains paper is divided into 4 segments, and each section has its separate syllabus. Let's check them out too.
Part A
Essay (Social, Political, Geopolitical, Socio-political, or legal topics).
Grammar (English language, Vocabulary, and Passage Comprehension).
Documents/deposits to English and vice versa
Precis/Summary Writing.
Part B
| | |
| --- | --- |
| Topics to read - Part A | Topics to read- Part B |
| Indian Contract Act | Kerala court fees and suit valuation act |
| Transfer of Property Act | Kerala Stamp Act |
| Limitation Act | Kerala State Legal Service Authority Act |
| Specific Relief Act | The Kerala Panchayat Raj Act - Chapter 10, 11, 21A |
| Easement Act | Kerala municipality act chapter 10, 14 & 15 |
| Kerala Building Act (Rent and Lease Control) | Negotiable Instruments Act (except Ch 17) |
| Hindu Succession Act | Registration Act. |
| Indian Succession Act - Parts 5, 6 & 10 | __________ |
| Discussion on Muslim Marriage Act | __________ |
Part C
| | |
| --- | --- |
| Topics to read - Part A | Topics to read- Part B |
| Indian Penal Code, | Juvenile Justice (Care and Protection of Children) Act, |
| Indian Evidence Act, | Kerala Police Act |
| Abkari Act, | Probation of Offenders Act |
| Negotiable Instruments Act -Ch. 15 | Forest Act |
| The Protection of Women from Domestic Violence Act. | N.D.P.S. Act (provisions relating to bail and trial by Magistrates). |
Part D
| | |
| --- | --- |
| Topics to read - Part A | Topics to read- Part B |
| Code of Civil Procedure | Code of Criminal Procedure, |
| Civil Rules of Practice | Criminal Rules of Practice, |
| Kerala Civil Act, | Framing of charges/Order in Criminal |
| Order in Interlocutory Application Framing of Courts issues/Judgment writing (Civil) | Miscellaneous Petitions Judgment writing (Criminal) & Kerala Judicial Service |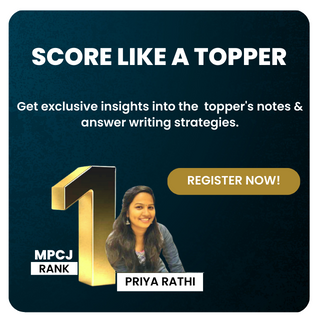 Kerala Judiciary Syllabus for Viva voce
In Viva Voce, there is no fixed syllabus; however, you will be asked questions based on the cases you have represented and your view on different social and legal crises. Also, you will be tested for your personality. So, make sure to remain confident and informed about different aspects which involve the law.
Strategy for Mastering the Kerala Judicial Service Examination
How confident are you that you will pass the Kerala Judiciary Exams? Do you have any plans for the work? What are your plans for acing this highly competitive exam? You may have a strategy, but we have a few suggestions. Let's take a closer look at them.
Make sure to gather statistics information: In the Preliminary examination, most of the questions will be based on the facts and figures collected by different agencies. So, you need to keep an eye on all of it. Because MCQ will not give you a chance for creativity.
Develop consistency in your preparations: The enactment of your examination depends on how disciplined you are. Make sure to study 8 hours daily to build a strong foundation for your upcoming judiciary examinations.
Instead of hopping to a conclusion, practice elimination: The elimination method could drastically reduce your chances of negative marks. It implies that if you don't know the answer, then rather than inferring, try to boil it down to the best answer. It will improve your score to a great extent.
Infuse rigorous practice to enhance your writing skills: Long-form questions will be on your Mains paper. Your writing abilities and expertise will determine your score. Your drafting ability will be the most scrutinised in the PCS J Mains. You must also be extremely fast. So, write every day to hone your writing skills and essay-writing techniques.
Make a grasp on different forms of writing: Based on the questions in the examination, you may be required to incorporate a descriptive, narrative, critical, or analytical form of writing in the Mains. Also, well-drafted fusion writing is always appreciated. As a result, practice different types of writing to ace your Mains and language papers.
Make sure to take a mock before the exams: Mock test not only enables you to understand the examination pattern but also helps you evaluate your preparation. Also, you will get to know about your weakness and strength, and you can plan the next move accordingly. Also, it helps you with the revision. So, make sure to take mocks at regular intervals.
Work on your communication skills and invigorate confidence: Exemplifying a quietude, contained, and confident demeanour in the Viva Voce round will show that you are capable of dealing with any situation in a courtroom. You must also have an eloquent speech for your speech to be persuasive. These characteristics will position you as a legal expert.
Evolve your capacity for social cohesion: Social cohesion refers to the resilience of affinities and the connotation of solidarity among congregational constituents. Instilling the trait of social cohesion will assist you in establishing yourself as an individual who understands how to create a grid and can operate harmoniously without major confrontations.
Note: There are instances of score penalties for wrong answers in the Kerala Judicial Service Examination. However, it is contained until the Preliminary Stage only.
Summary: Going through this blog, you must have gathered all the necessary information for the Preliminary, Mains, and Interviews round of the Kerala Judicial Service Examination. It will help you by providing the Kerala Judiciary Syllabus and important tips for preparing to ace your examination.