Reader's Digest - Are you aspiring to crack CUET and CLAT 2024? Discover the ultimate guide on how to prepare for CUET and CLAT 2024 together, maximizing your study time and enhancing your chances of success.
CLAT and CUET exams are not correlated in any way. Therefore, your preparations for these exams must not affect each other.
Major law exams like CLAT, AILET, LSAT, SLAT, etc., have nothing to do with CUET, and they are not affected by the release of this exam. So how can you prepare for CLAT and CUET exams? Is it possible?
With too many changes introduced in CUET, can you prepare for CUET and CLAT? The article answers these questions.
List of Central Universities Offering UG Law Program
Here is a list of central universities offering law based on CUET scores.
| | |
| --- | --- |
| Universities | Course |
| Central University of South Bihar | BA. LLB |
| Central University of Kashmir | BA. LLB |
| Central University of Assam | BA. LLB |
| Babasaheb Bhimrio Ambedkar University, Lucknow | BA. LLB |
| Banaras Hindu University | BA. LLB |
| Dr Harisingh Gour Vishwavidyalaya, Sagar. M.P | BA. LLB |
| Guru Ghasidas Vishwavidyalaya, Chattisgarh, M.P | BA. LLB |
| North-Eastern Hill University | BA. LLB |
| Rajiv Gandhi University, Arunachal Pradesh | BA. LLB |
| University of Allahabad | BA. LLB |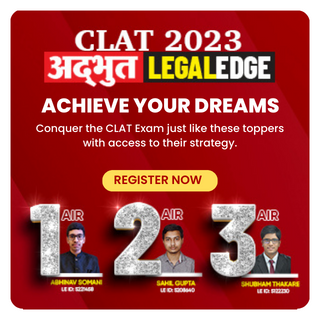 Note that the eligibility criteria and form-filling methods can be different. Check the NTA CUET website for specific colleges' syllabi and exam patterns for preparations. Other law universities offering admissions for law programs through CUET are
IIMT University Meerut
BML Munjal University of Haryana
Jagannath University, Jaipur
Check: NTA CUET Syllabus 2024
Admission Criteria for BHU College
If you want to be admitted to the law program (BA.LLB) at Banaras Hindu University, you are required to do the following:
Apply and prepare for Domain/ Optional languages mapped to the programs of respective universities
The entrance test for this program is a common to test for all languages -
In Section - Opt for Hindi and English
Section 2 - Opt for Legal Studies
The criterion for preparations of Merit List: Combined score of Section 1A + Score of Section 2.
Candidates who will not appear for section 1A language (Hindi/ English) and section 2 legal studies will not be considered for admission to the Law program at BHU.
Admission Criteria for BML Munjal University College
Apply and prepare for Domain/ Optional languages mapped to the programs of respective universities for BA LLB and BBA LLB. You are required to attend the general test. Eligibility for the program is that the applicant must have attended CUET/ CLAT/ LSAT/ BHU SAT/SAT.
Check: CUET Exam Pattern 2024 Check Marking Scheme
Which is the List of CUET Colleges not taking CUET Scores for UG Law programs?
Aligarh Muslim University
Jamia Millia Islamia
These colleges do not allow admissions for the UG law program through CUET. You must write the college's entrance exams.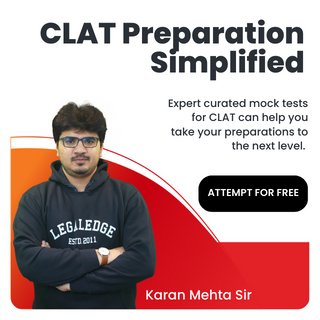 Should I take CUET for admission to UG Law programs?
No top central colleges offer law programs, so be aware you will be giving CUET entrance to average colleges under CUET.
The top law colleges have their stand-alone entrance exams like CLAT/ LSAT.
These exams don't merge with CUET.
If you are a fresher and aiming for a top university, attend law exams like CLAT, AILET, LSAT, SLAT, etc.
If your dropper and planning to write CLAT again, you can give CUET.
Check: NTA CUET Mock Tests 2024 [Common University Entrance Test] by SuperGrads
How to Prepare for CUET and CLAT together?
Check the college-specific syllabus for CUET since it's being conducted for the first time.
Compare it with common topics of CLAT.
Prepare for those topics and finish them before venturing to other topics.
Prioritize your exam; if you want to study at a top NLU, prepare for CLAT and then focus on studying CUET topics.
Ensure you note the exam dates when you prepare the timetable so you are well informed and your preparations do not clash.
Conclusion
In conclusion, preparing for CUET and CLAT 2024 together requires a strategic approach and efficient time management. By following the tips and techniques discussed in this guide, you can optimize your preparation for both exams and increase your chances of success. Here are the key takeaways:
Create a comprehensive study plan that covers all the necessary topics for both exams.
Prioritize your time effectively, allocating sufficient hours to each subject.
Practice previous years' question papers to familiarize yourself with the exam patterns.
Seek guidance from mentors or join coaching classes to receive expert guidance.
Stay focused, motivated, and maintain a balanced approach towards your studies.
Take regular breaks, engage in physical activities, and rest properly for optimum productivity.
By implementing these strategies, you can confidently navigate the CUET and CLAT 2024 preparation process simultaneously, setting yourself up for success in both exams. Good luck!