Summary: We've got you covered if you plan to prepare for the BBA entrance exam at home. Our blog has awesome tips and bonus strategies to help you ace the exam and secure admission to a top BBA program. From creating a study schedule to practising mock tests, we have everything you need to know to prepare effectively. So, what are you waiting for? Dive in and start preparing today!
No matter how much time they have to prepare—a long period, like a year—or how little time they have, like a few months, students may complete a decent enough BBA preparation at home with the appropriate approach.
You will undoubtedly benefit from consistency, discipline, and time management, but the most important thing is understanding the proper preparation method.
Let's check How to Prepare For BBA Entrance Exam at Home?
How to Prepare For the BBA Entrance Exam at Home?
Are you preparing for the BBA entrance exam at home? Here are some useful tips to help you get started:
Plan Your Schedule
To make the most of your study time, it's important to have a schedule. This will help you stay focused, organised, and on track. Here are some tips for creating an effective schedule:
Set realistic goals
Break down your study sessions into smaller, achievable goals you can accomplish in a set time frame.
Check: BBA Entrance Exam Books 2023
Allocate time for different subjects
Devote more time to the subjects you find challenging, but don't neglect the ones you're good at.
Take breaks
It's essential to take short breaks between study sessions to avoid burnout and recharge your brain.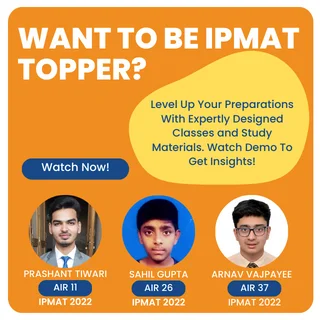 Review regularly
Set aside time to review what you've learned so it stays fresh in your memory. Here's How to Prepare For BBA Entrance Exam at Home
| | |
| --- | --- |
| Time | Subject |
| 8:00 AM - 9:30 AM | Quantitative Aptitude |
| 10:00 AM - 11:30 AM | Verbal Ability |
| 12:00 PM - 1:30 PM | Logical Reasoning |
| 2:00 PM - 3:30 PM | Current Affairs |
| 4:00 PM - 5:30 PM | Mock Test Practice |
Check: BBA Entrance Exam Preparation 2023
Understand Your Strengths and Weaknesses
Before starting your preparation, assessing your strengths and weaknesses is crucial. This will help you focus on the areas where you need improvement and maximise your study time. Here are some ways to identify your strengths and weaknesses:
Take mock tests: Practice mock tests to gauge your performance and identify areas of improvement.
Analyse past performance: Review your academic performance to identify your strengths and weaknesses in different subjects.
Seek feedback: Ask your teachers or peers about your strengths and weaknesses.
Here are some examples of common strengths and weaknesses in BBA entrance exam subjects:
| | | |
| --- | --- | --- |
| Subject | Strengths | Weaknesses |
| Quantitative Aptitude | Strong math skills | Difficulty in applying concepts to problem-solving |
| Verbal Ability | Good vocabulary and grammar | Inability to comprehend complex passages |
| Logical Reasoning | Strong analytical skills | Difficulty in identifying patterns and solving puzzles |
Collect Study Materials
Having the right study materials is essential for exam preparation. Here are some sources for BBA entrance exam study materials:
Books: Check out recommended books on the syllabus and exam pattern.
Online resources: Explore online study materials, such as videos, blogs, and forums.
Coaching institutes: Join a coaching institute for structured study material and guidance.
Mock test providers: Use mock test providers to get access to practice papers.
Check: BBA Entrance Exam Solved Question Papers 2023
Here are some tips for selecting the best study materials:
Consider your learning style: Choose study materials that cater to your learning style, whether it's visual, auditory, or kinesthetic.
Check the exam pattern: Ensure that the study materials align with the exam pattern and syllabus.
Read reviews: Check reviews and ratings before purchasing study materials.
Stay Updated on Current Affairs
It's crucial to keep up with current affairs for the BBA entrance exam, especially for the General Knowledge section. This section assesses your awareness of national and international events, social issues, cultural aspects, and other general knowledge topics. To stay updated on current affairs, you can:
Read newspapers: Reading daily newspapers such as The Hindu, The Times of India, and The Indian Express can provide you with in-depth coverage of current affairs.
Watch news channels: Watching news channels like NDTV, CNN-News18, and Republic TV can give you an overview of the latest developments in various fields.
Follow social media: Following official handles of news organisations, journalists, and government bodies on social media platforms like Twitter and Facebook can keep you informed of breaking news and updates.
Take quizzes: Taking quizzes on current affairs topics from online platforms can help you revise and test your knowledge.
Check: Entrance Exam for BBA After 12th
Practice Mock Tests and Previous Year's Papers
Mock tests and previous year papers are essential for BBA entrance exam preparation because they simulate the exam conditions, provide a clear idea of the exam pattern, and help you identify your weak areas. To practice mock tests and previous year papers, you can:
Join coaching institutes: Coaching institutes provide mock tests and previous year papers as a part of their study materials.
Check official websites: The official websites of BBA entrance exams like DU JAT, IPMAT, and SET provide previous year's papers and sample papers.
To use mock tests and papers effectively, you should simulate exam conditions by setting a timer, solving the questions sequentially, and not referring to study materials. After solving the paper, analyse your mistakes and revise the weak areas to avoid similar errors in the exam.
Focus on Time Management
Time management is critical for the BBA entrance exam, which has a time-bound format. To improve your time management skills, you can:
Practice speed and accuracy: Practice solving questions quickly and accurately to avoid spending too much time on a single question.
Prioritise questions: Start with the most confident questions and leave the difficult ones for later.
Avoid overthinking: Don't spend too much time thinking about a question you are unsure about. Instead, mark it for review and move on to the next one.
Check: Career After BBA
Conclusion
Congratulations on starting your home study plan for the BBA entrance test! Remember that with careful preparation and efficient study methods, you may ace the test and get admission to your desired BBA programme. Make the most of your chances of success by using the strategies and recommendations given above. You may reach your objective and pursue a fulfilling career in business management with perseverance and hard effort. Good luck!