Summary: IIM Bodhgaya and Jammu will be accepting the JIPMAT scores for offering admissions to the IPM program. Know about the marks calculator and minimum qualifying marks for all the categories here.
JIPMAT (Joint Integrated Program in Management Admission Test) results have been announced for this year's admission.
With the result announcement, the colleges IIM Jammu and Bodhgaya have also notified the composite score calculator.
As per the rules, the colleges do not consider the raw scores for providing admission. Rather they use their own set of rules that helps choose the right candidate easily.
Read this article till the end to learn about the JIPMAT rank and composite score calculator.
Download Free Study Material for JIPMAT Exam by SuperGrads
JIPMAT Rank Calculator
IIM Jammu and Bodhgaya accept JIPMAT scores. However, the colleges release their composite score calculator formula that has to be used to arrive at the final score considered for admission.
Check: JIPMAT Mock Test Series 2024
IIM Bodhgaya
The IIM Bodhgaya will consider only the JIPMAT score while drafting the merit list. The college has removed the class 10th and 12th marks for this purpose. This year, you have to secure marks more than the category-wise sectional percentage simply.
Check: JIPMAT Coaching Classes
However, if two candidates are found to be securing equal marks, then the college will consider the following tie-breaking rules in the mentioned order:
Overall JIPMAT score
VARC section score
QA section score
DILR section score
Class X score
Class XII score
Appearance in Class XII
Appearance in Class X
Date of Birth

IIM Jammu
IIM Jammu has also released its criteria for deciding on the composite score. As per that, the composite score can be calculated using the following formula:
| | |
| --- | --- |
| Details | Percentage |
| JIPMAT | 60 |
| Class 10 | 15 |
| Class 12 | 15 |
| Gender Diversity | 10 |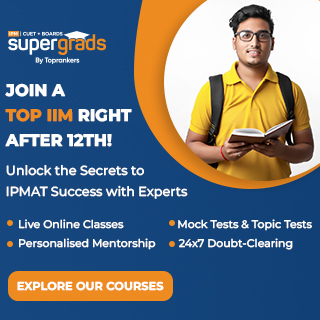 With gender diversity, a female candidate gets 10 extra marks compared to the male candidate. If the above-calculated score is more than the minimum qualifying percentage, then you will be called for final admission.
| | | | |
| --- | --- | --- | --- |
| Category | Verbal Ability | Quantitative Aptitude | Data Interpretation |
| General | 50 | 50 | 50 |
| EWS | 35 | 35 | 35 |
| NC-OBC | 35 | 35 | 35 |
| SC | 30 | 30 | 30 |
| ST | 25 | 25 | 25 |
| PwD | 25 | 25 | 25 |
Check: JIPMAT Exam Analysis