Mizoram University is one of the country's top centralized universities. You can now get the opportunity to seek admission to Mizoram University through Common Universities Entrance Test (CUET 2024).
Mizoram University was accredited 'A' grade by NAAC in 2019. The University was ranked as one of the top 100 Universities in India, assessed by the NIRF rankings in 2016, 2017 and 2018 under MHRD.
The University has 33 functioning academic departments offering UG, PG, M.Phil. and PhD programs under 8 Schools of Study. The University has 35 affiliated colleges and one constituent college.
Each of the university's programs has its own set of exams. As a result, it's essential to be familiar with the exam structure of the university program to which you'd like to apply.
This post will walk you through the Mizoram University CUET Exam Pattern 2024 for several UG majors.
General CUET Exam Pattern 2024
According to the NTA CUET Exam Pattern 2024, the Common University Entrance Test will include the following four sections:
Section I A: 13 Languages
Section I B: 19 Languages
Section 2: Domain-specific test
Section 3: General test
The exam is conducted in computer-based test mode, i.e., online mode, and in 13 languages, including Telugu, Tamil, Marathi, Hindi, Urdu, Malayalam, Kannada, Gujarathi, Bengali, Assamese, Punjabi, Odia, and English.


CUET Mizoram University Exam Pattern 2024
With the general exam pattern of NTA CUET, it is crucial to understand the particulars of Mizoram University as well. It will help you ensure that you select the language, domain-specific subjects, and general test as per the respective program offered by the particular university.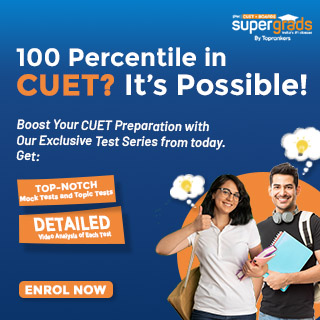 Degree
Exam Pattern
BACHELOR OF ARTS ECONOMICS

Section IA - English

Section II - Economics

BACHELOR OF ARTS EDUCATION

Section IA - English

Section II - Teaching Aptitude

BACHELOR OF ARTS ENGLISH
Section IA - English
BACHELOR OF ARTS GEOGRAPHY

Section IA - English

Section II - Geography/Geology

BACHELOR OF ARTS HISTORY

Section IA - English

Section II - History

BACHELOR OF ARTS MIZO
Section IA - English
BACHELOR OF ARTS PHILOSOPHY
Section IA - English
BACHELOR OF ARTS PSYCHOLOGY

Section IA - English

Section II - Psychology

BACHELOR OF ARTS PUBLIC ADMINISTRATION
Section IA - English
BACHELOR OF ARTS SOCIOLOGY

Section IA - English

Section II - Sociology

BACHELOR OF ARTS POLITICAL SCIENCE

Section IA - English

Section II - Political Science

BACHELOR OF ARTS MATHEMATICS

Section IA - English

Section II - Mathematics

BACHELOR OF COMMERCE

Section IA - English

Section II - Accountancy

BACHELOR OF BUSINESS ADMINISTRATION

Section IA - English

Section II - Business Studies

BACHELOR OF SCIENCE BIOTECHNOLOGY

Section IA - English

Section II - Biology/Biochemistry/Biotechnology

BACHELOR OF SCIENCE BOTANY

Section IA - English

Section II - Biology/Biochemistry/Biotechnology

BACHELOR OF SCIENCE CHEMISTRY

Section IA - English

Section II - Chemistry

BACHELOR OF SCIENCE ENVIRONMENTAL SCIENCE

Section IA - English

Section II - Environmental Science

BACHELOR OF SCIENCE GEOLOGY

Section IA - English

Section II - Geography/Geology

BACHELOR OF SCIENCE MATHEMATICS

Section IA - English

Section II - Mathematics

BACHELOR OF SCIENCE PHYSICS

Section IA - English

Section II - Mathematics

BACHELOR OF SCIENCE STATISTICS

Section IA - English

Section II - Mathematics

BACHELOR OF SCIENCE ZOOLOGY

Section IA - English

Section II-Biology/Biochemistry/ Biotechnology
Chcek out - CUET Mizoram University Eligibility Criteria