Reader's Digest - Are you interested in learning more about the Tamil Nadu Judiciary Syllabus? If so, you've come to the right place! This blog post will provide an overview of the syllabus, tips, and resources to help you prepare for your upcoming judiciary exams. With the right syllabus, you can confidently enter your exam and feel prepared to ace it!
Hello there! The shining stars of the Tamil Nadu Judicial Service Exam. How are your preparations going? You must wonder why we are here today and what we have in our surprise box for you.
It is evident that when preparing for an examination, you must incorporate multiple tools to garner the best results.
Those elements include content, classes, routine, and planning, but the judiciary syllabus is the most important. Yes, you read it right.
The syllabus is one of the integral parts of preparation, and we intend to bring the best information on this part.
We have assembled all the necessary information like the examination pattern, score distribution, nature of questions, marking scheme, and most importantly, an elaborate discussion on the topics you will witness in your Prelims and Mains Examination.
So, without delay, take a walk through this blog and learn all about the Tamil Nadu Judicial Service Exam essentials.
Tamil Nadu Judicial Service Exam - Overview
Particulars
Associated Details
Examination nomenclature
Tamil Nadu Public Service Commission (Civil Judge) Examination
Exam Authority/Conducting Body
Tamil Nadu Public Service Commission
Position
Civil Judge
Site for official notifications
tnpsc.gov.in
Examination Level
National Level (Anyone having Indian Nationality is eligible to partake in the examination)
Mode of Conduct
Offline (Pen and Paper mode)
Rounds before selection
3 rounds.

Preliminary
Mains
Interview

Examination date (announced & Expected)
November 2022: preliminary examination (Tentative-subject to change). Dates for Mains and Viva round are not announced yet. It will be available soon.
Pattern of marking
Preliminary Exam: One paper worth 100 points (1 mark for correct answer and -0.25 for incorrect answer) The main examination consists of four papers worth 100 points each.
The time limit for the Examination
3 hours for the Preliminary examination, while for the Mains, each paper has 3 hours (12 hours in total, given that there are 4 papers)
Nature of Questions
Multiple-choice questions in the preliminary examination (MCQ) Principal examination-Descriptive
Check Out - Judiciary Exam Study Plan
Tamil Nadu Judiciary Syllabus
The Tamil Nadu Judiciary Syllabus is a comprehensive guide to the knowledge and skills required to become a judge in Tamil Nadu.
The syllabus is designed to provide an understanding of the legal system and the principles of law governing the courts in the state. It covers topics such as legal concepts, procedures, evidence, ethics, and the history of the legal system in the state.
Tamil Nadu Judiciary Syllabus of Preliminary Exam
Refer to the below table to prepare for the syllabus of the prelims exam:
| | |
| --- | --- |
| Part 1 | Part 2 |
| The Code of Civil Procedure, 1908 | The Code of Criminal Procedure, 1973 |
| The Transfer of Property Act, 1882 | The Indian Evidence Act of 1872 |
| The Specific Relief Act of 1963 | Minor Criminal Acts (including Information Technology Act, 2000; The protection of Children from Sexual Offences Act, 2012). |
| The Tamil Nadu Building (Lease and Rent Control) Act of 1960 and the Tamil Nadu Regulation of Landlords' and Tenants' Rights and Responsibilities Act of 2017 (Tamil Nadu Act 42 of 2017) | The Indian Penal Code, 1860 |
| The Negotiable Instrument Act of 1981 | The Criminal Law (Amendment) Acts |
| The Indian Contract Act of 1872 | _____________ |
| Indian Constitutional Law and order. | _____________ |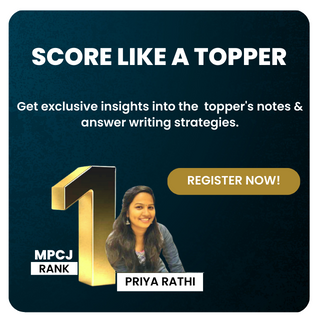 Tamil Nadu Judiciary Syllabus - Part 3
General Awareness & General knowledge: General Awareness and General Knowledge cover trending topics from legal backgrounds. Important treaties, political alignments, amendments, and introduction of the law are all a part of this section.
Analytical and Mathematical Reasonings (SSC level): In the reasoning segment, you will have to deal with legal reasonings having the following characteristics: case-based, logic-based, and legal discourse models.
Also, you have to solve maths for up to class 12th, where the all-time favourite topics are Directions, time and work, Train and its length, some questions on legal and criminal procedure, etc.
Check More - How to Prepare for Judiciary Exams at Home?
Tamil Nadu Judiciary Syllabus of Mains
Tamil Nadu Judicial Service Examination's Mains segment has been divided into 4 papers.
Here each paper covers different legal topics separately. Each paper is dedicated to a particular topic and requires a profound knowledge of each topic.
So, ensure you understand all the articles and amendments concerning this particular thesis.
First, understand the structure of the paper, and then we will move on to the content part.
Paper 1 (Language)
This paper will place a special emphasis on your knowledge of Tamil and English.
In this section, you will find judgments, pleadings, despotic, and other legally relevant information in English and Tamil.
You only need to translate those pieces by the instructions.
Your English grammar will also be tested (it will be very basic, so don't be concerned).
Make sure you understand all grammar concepts, and you'll be fine.).
Paper 2 (Legal)
In the first paper, you will deal with descriptive questions addressing the following topics.
There are two types of Questions: Short and long answers where you have to adhere to the word limit.
Also, these questions could be based on any previous judgments or case studies. So, be mindful while dealing with these questions because these are concept-based questions and require divergent thinking.
The Code of Civil Procedure of 1908
The Code of Criminal Procedure of 1973
The Indian Evidence Act of 1872
Principles of Pleading
Constitution of India
Paper 3
the case clauses and writs categorized under the Central and State farm laws. In addition, the third part will cover the analysis of judgments in civil cases and the writing of analyzed essays.
Paper 4
In the fourth paper, you must deal with farm law and its criminal aspects. You must analyze and comment on the various judgments that have previously been issued in similar cases.
Tamil Nadu Judicial Service Exam Books
Refer to the table below for the best books for judiciary exams:
| | |
| --- | --- |
| Books | Writers |
| Civil Judge Preliminary Examination Digest | Dr K.Satheesh Kumar Publisher: Sakthi Publishing House; First edition (2019) |
| Civil Judge MAIN Exam Guide 2018 ( Tamil and English Version) is available in Two Volumes/Descriptive Types. | R. Kamalakkannan |
| Civil Judge Exam Mock Test Papers (Book) in English | toppers exam |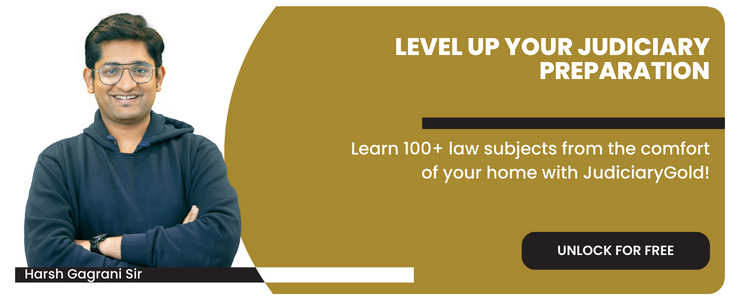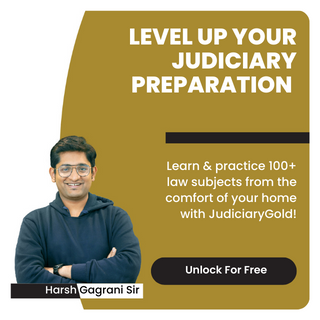 How to Crack Tamil Nadu Judiciary Exam Seamlessly?
Follow the tips mentioned below to prepare for judiciary exams:
Treat your Graduation syllabus as a primary source of preparation.
Find the prescribed syllabus before drawing your study schedule for the Tamil Nadu Judicial Service Exam.
The Preliminary exams rely on facts and figures instead of long texts.
Keep a keen eye on all local and Global legal events.
Master the GK of Law, and learn the history and politics of law.
Implement different strategies to deal with different questions.
Find a good guide/mentor or coaching for proper preparation.
Always rely on quality/authentic content because you don't need vast syllabi but credible information.
Take judiciary mock tests at regular intervals
Always incorporate valid data backed by evidence in your writing.
Develop an understanding of the concepts of the topics instead of practising rote learning.
Click Here - Judiciary Exams Online Coaching Classes
Summing Up - The syllabus is the most important facet of any entrance examination. Hence, gathering all the chips and bits regarding the same is important. Here we have enlisted all the important information like the examination pattern, marking scheme, types of questions, and books you need to refer to for preparation. You can take a good look at all the topics mentioned above and cover each of them in great detail because the questions are usually concept based and can catch you with your guard down.
"Life is short. Live it. Fear is natural. Face it. Memory is powerful. Use it."