What is the first thing which hits your mind when you think about any examination? What is the exam date? Its results? Maybe not. The first and most basic thing that will hit your mind on the examination references is its pattern. The Syllabus and everything associated with the examination, questions, weightage, and patterns. Because who won't agree that these are the prima facie of every examination?
Considering how important it will be for you, we have assembled all the essential information about the PCS J examination pattern and the required elements to aid your preparation.
Also, these are important because they carry all the important information that can impact your probability of succeeding in the examination. Also, it will prevent you from getting confused and bewildered and guide you to make your strategy for mastering the PCS J Himachal Pradesh examination accordingly.
Download FREE Study Material for Himachal Pradesh Judiciary Exam by Judiciary Gold
Anisha was very much enthusiastic about the PCS J Himachal Pradesh examination. It has been her dream since she completed her LLB. All she strives to be is a Civil Judge in the Himachal Pradesh State Courts and further pace her path to the Himachal Pradesh High Court as a Judge. Although she was continuously practising as a registered member of the Bar. She was still sceptical if she would be able to crack the PCS J Himachal Pradesh examination or not.
She started her preparation with great zeal based on her LLB Syllabus. One day during a discussion, she told her fellow advocate about her preparation. But to her surprise, her colleagues disapproved of her preparation method and suggested she check the Syllabus for PCS J Himachal Pradesh Syllabus instead of studying without proper direction.
Upon hearing that, Anisha started to look for the right syllabus and examination Pattern to make her preparation goal-oriented and efficient. However, she didn't find the right sources until she landed on this blog. Don't you want to know what is in here that helped Anisha shape her preparation and qualifying the exam? Of Course, you do, and here it is.
Check: Structure of Judiciary In India
The pattern of Examination Conduction
Exam patterns are the primary elements that can make or break your preparations. Because if you know the pattern, you will be well aware of the types of questions, the level of questions, how each question is concept-based, and what concepts you need to create before you begin the examination.
Here we have classified Syllabus for PCS J Himachal Pradesh for each stage separately. So that you can get a clear vision of the contents and patterns.
Pre & Mains syllabus
Civil Law Paper 1 (100 marks-50 questions)
Civil Law Paper 2(100 marks-50 questions)
Criminal Law (100 marks-50 questions)

Code of Civil Procedure.
Indian Evidence Act.
Indian Stamp Act.
Himachal Pradesh Court Act 1976.
Specific Relief Act

Indian Contract Act.
Hindu Law.
Indian Limitations Act.
Transfer of Property Act.
H.P Urban Rent Control Act.

Indian Penal Code
Criminal Procedure Court.
Chapter XVII (Sec 138-143) of the Negotiable Instrument Act.
HP Excise Act.
Wildlife and Indian forests Protection Act.
Check: 10 Important Skills to clear Judiciary Exams
Mains Score distribution
Papers
Subjects
Score
Paper I
Civil law 1
200
Paper II
Civil 2
200
Paper III
Criminal Codes
200


Paper IV
English Composition
150
English Essay
Translation (Hindi ➡️ English)




Paper V
Language and grammar

100

Composition (idioms, Structure correction, etc)
Translation of an English Comprehension in Hindi
Essay
_______________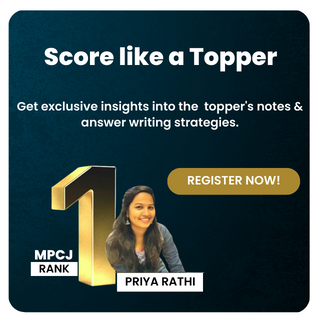 Once you pass both stages with flying colours, you will be sent for the Interview round, also known as the Personal Interview round. At this stage, you will be Interviewed by a panel of interviewers whose primary aim will be to evaluate your personality, social cohesion skills, Communication skills, and decision-making skills.
This round will carry 150 marks and is a deciding factor in your PCS J examination, determining whether you will be recruited.
Check: Most Important CrPC Questions for Judiciary Preparation
Some suggestions to reinforce your priming for PCS J Himachal Pradesh
Concentrate on understanding based on facts and figures: The Prelims examination is an MCQ-based query, with your questions established on verities and data. So, rather than reading protracted texts, compile all of the facts and figures because they are more significant.
Consistency will get you far: devote at least 8-9 hours per day to your practices regularly, with no prominent halts. It will assist you in maintaining discipline in your preparations and is adequate in obscuring your syllabus.
Method penmanship for your mains: Your mains paper will include long-form queries. Your writing abilities and expertise will determine your score.
Your drafting ability will be scrutinised in the PCS J Mains. It would be best if you also were extremely fast. So, write every day to hone your writing skills and essay-writing techniques.
Improve your confidence and communication skills: Exemplifying calm, composed, and confident conduct in the interview will demonstrate that you are competent in dealing with any situation in a courtroom. You must also have an eloquent sermon for your speech to be persuasive. These characteristics will position you as a legal expert.
It should be noted that the Himachal Pradesh Judiciary Exams do not have a negative marking policy. As a result, you are immune to any score penalty in the HP PCS J Examination.
Check: Important Topics with Weightage for Judiciary Exams
Summary
Going through this article, you must have articulated all the necessary information about the Himachal Pradesh PCS J Examination Pattern examination parts.
Also, you must have assembled all the necessary tips and tricks to prepare for the interview round because it is as important as the preceding written examination rounds.
So, before you set your plan or routine, you must go through the above-listed information because it will help you in adequate preparation and exam qualification.
Check: Important Questions from Law of Torts for Judiciary Exams