Summary: The Mains Examination is designed to assess the knowledge of the applicants on various topics related to the Indian Constitution, Law, Haryana Judiciary, Criminal Law and other related topics. The Mains Examination tests the applicants on their ability to interpret the law, knowledge of legal principles, reasoning skills and ability to apply the law in particular situations. The Haryana Judiciary Mains Examination is a crucial step towards becoming a successful Civil Judge in the State of Haryana. Those who qualify for the Mains Examination are eligible for the final interview and selection process.
Haryana Civil Service (Judicial) Exam, known as Haryana Judiciary Exam, is conducted by the Haryana Public Service Commission from time to time for the recruitment of a Civil Judge (Junior Division).
Haryana Public Services Commission releases the notification for the post of Civil Judge in Haryana every year. Interested candidates must complete the application form before the last date and prepare for the exam. Haryana Judicial Services Exam is conducted in 3 levels. The first stage of the exam is the Prelims which constitutes two papers.
The second exam stage is Mains, which has five papers. Lastly, candidates are called for an interview round.
This article answers - How To Prepare For Haryana Judiciary Mains Examination?
Download Free Study Material for Haryana Judiciary Exams by Judiciary Gold
Who is Eligible for the HJS Exam?
The eligible criteria for the Haryana Judicial Service exam included the age limit, education qualification, and other details. Check the HJS eligibility before applying for the exam
| | |
| --- | --- |
| Age Limit | Minimum: 21 Maximum: 35 |
| Educational Qualification | Candidate must hold a valid degree of Law from a university recognized by the Bar Council of India |
| Nationality | The candidate must be a citizen of India |
| Language Skills | The candidate must be fluent in English and Hindi |
How To Prepare For Haryana Judiciary Mains Examination?
The Haryana Judiciary Mains exam is one of the toughest exams; hence, you must be prepared for any type of questions.
To score good marks in the exam, candidates must have a Haryana Judiciary Mains Preparation Strategy; we are here with some tips suggested by experts to ace the exam.
Here are some general tips that can come in handy for aspirants.
Firstly, go through the complete Judiciary Syllabus and

Haryana Judiciary exam pattern

before you begin your preparations and choose good and reliable source material to study the topics.
Prepare a timetable according to the subjects and priority of each topic to avoid any hassle.
Focus on the difficult subjects a little more, and don't leave easy topics for the end; find your balance.
Test your preparation by attempting mock tests and papers and keep track of all law and judiciary services questions from other states.
How To Prepare For Haryana Judiciary Mains Examination?
Before going into the preparation section, students must know the exam pattern and Haryana Judiciary Syllabus covered in the Haryana Judiciary Mains exam.
The Haryana civil judge exam has two written papers.
The prelims exam has only one paper, and the mains exam has 5 papers.
Candidates who qualify for the prelims exam are summoned for the mains exam. The exam pattern is as follows:
Haryana Judiciary Prelims Exam Pattern
The preliminary exam has 125 questions. Each question carries 4 marks. The candidates must secure 150 marks to qualify for the mains.
The Preliminary Examination consists of 125 Multiple Choice Questions testing the candidate's aptitude skills, reasoning and analytical skills, general knowledge, and Current affairs.
Check: Haryana Judiciary Exam Eligibility
Haryana Judiciary Mains Exam Pattern
The MAINS exam has 5 papers. There are 3 law papers and 2 language papers. Candidates must secure 50% marks to qualify for the interview process. All the papers are descriptive.
Paper
Syllabus
PAPER - I : CIVIL LAW-I (200 MARKS)
Code of Civil procedure
Punjab Courts Act
Indian Contract Act
Indian Partnership Act
Sale of Goods Act
Specific Relief Act
Indian Evidence Act
Haryana Urban (Control of Rent and Eviction) Act 1973
PAPER - II : CIVIL LAW-II (200 MARKS)
Hindu Law
Mohammedan Law
Customary Law
Law of Registration and Limitation
PAPER - III : CRIMINAL LAW (200 MARKS)
Indian Penal Code
Criminal Procedure Code
Indian Evidence Act

PAPER - IV : LANGUAGE - ENGLISH (200 MARKS)
English Essay (1000-1100 words) - 100
Precis - 25
Words and Phrases - 25
Comprehension - 25
Corrections - 25

PAPER - V LANGUAGE - HINDI (100 MARKS)
Translation of an English passage into Hindi - 20
Explanation of Hindi passage in prose and poetry - 30
Composition (essay), Idioms, and corrections - 50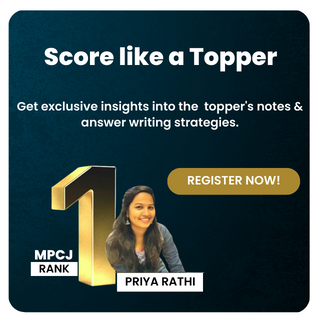 Haryana Judiciary Interview
Candidates who secure the mains cutoff are called for the interview. The interview is 100 marks. All candidates need to secure 50% marks in Mains and Interviews.
Only a few candidates are called for an interview after the mains examination.
Haryana Judiciary Subject-wise Preparation
Here are expert-curated tips for the Haryana Judiciary Mains examination. Make sure to follow them for the best result.
Do attempt the Haryana Judiciary Mock Tests to analyze preparation levels and know what questions can be asked.
Check: Haryana Judiciary Cut-Off 2022
Haryana Judiciary Mains Preparation Tips for Substantive Laws: Civil and Criminal Law
Your first focus should be on the primary laws, i.e. Constitution, IPC, CrPC, Evidence and CPC, as the majority of questions are asked from these subjects, and after getting thoroughly familiar with these, then focus on minor subjects, i.e. Indian Contract Act, Specific Relief Act and Transfer of Property Act.
While preparing notes in your language, focus on Bare Acts, Commentaries and Leading Case Laws.
After studying all the subjects, prepare for the previous year's exams and do as many mock tests as possible. Make sure you do not answer the questions subject-wise and do it as a whole.
You should develop a habit of studying law primarily from Bare Acts. Take help from text/reference books to note the essentials of legal provision and the leading cases, if any, for each essential. Read carefully the explanation and provision attached to the main provision.
Illustrations appended to the Sections are fundamental for clearly understanding the provision and exceptions, so never miss them. Simultaneously, try to memorize 'which Section deals with what'; this is very important for cracking prelims. This may be a difficult task, but it must be done at least for all the important provisions.
Prepare short notes on each crucial topic, outlining the relevant legal provisions, their content, main cases and exceptions. Try to keep it as concise as possible. And refer the notes from different

Coaching institutes

to add more value to your preparation.
These notes will be the most helpful tool for a quick revision during the entrance and main exams because as you browse through these short notes, you will recall almost all the relevant information you have studied before.
Keep your syllabus and previous year's question papers with you, and research how questions are asked. This will give you an idea of which area to focus more on.
Check: Haryana Judiciary Admit Card 2022 Out (Prelims)
Haryana Judiciary Mains Preparation Tips for the Language
English is one of the easiest sections in the Haryana Judiciary Mains exam. The candidates preparing for the exam must consider following the tips below for good marks.
Reading texts, journals, newspapers, and other resources will help you better grasp English. This way, you can improve your chances of handling the questions put across well. For the Hindi Language, start reading newspapers not only in English but also in Hindi. Practice translation of at least one article each day, as it will increase your speed and accuracy.
Practice Previous Year's Question Papers
One of the best ways to prepare for the English and Hindi language section is to go through the previous year's question paper. You can determine the type of questions, difficulty level, and much more.
After reading and analyzing previous years' question papers, it is also essential to test your writing skills every once to ensure that your preparations are on point.
Always take up mock tests and previous year's questions for better judgment of your preparations.
Books to Prepare for Haryana Judicial Services Mains Exam
The best books to prepare for the Haryana Judicial Services Mains exam are below. Apart from referring to these Haryana Judiciary Books, refer to the notes you made while studying law and fall back on those books.
| | |
| --- | --- |
| Subject | Book |
| Constitution of India | Dr. M.P Jain |
| CrPC | Ratanlal & Dhirajlal |
| CPC | Prof. C.K Takwani |
| IPC | Prof. K.D Gaur |
| Indian Contracts Act | Dr. Avtar Singh |
| Jurisprudence | N.V Paranjape |
| Property Act | Dr. Poonam Pradhan Saxena |
Check: Haryana Judiciary Result