Reader's Digest - Knowing the cut-off helps determine the score you must obtain in a CULEE 2023 examination. So, if you are looking for CULEE cut off details, we have it all here. 
Are you a CULEE aspirant searching for previous year's entrance cut-off to help your preparation process? Your search is over, on this page you can find cut-off details to help you with your preparation.
Like all other examinations, The CULEE scores are also influenced by multiple factors. Also, there are certain queries you might have regarding the CULEE Examination. We have it all answered here in this blog. 
Does CULEE Cut off vary each year?

Yes, depending on factors like several participants, the difficulty level of the questions, and the student's performance, the cut-off of CULEE varies. 

What is the difference between the CULEE cut-off and Merit List?

The CULEE minimum threshold is the minimum score required for admission to a law program. The CULEE merit list, on the other hand, is a list of those who did qualify for the exam and were currently ranked according to their overall performance.

Is the CULEE cut-off for LLB and LLM the same?

No, the Christ University School of Law Exam Controller releases the Christ University Law cut off list for both courses. 
UPDATE: Application process for academic session 2023 is now live! Opening and closing dates for application are May 2 to May 24, 2023. We've added 2023 eligibility section for your reference.
CULEE Cut Off - An Overview
Before we move to the cut-off details, let's understand why it is important to have a good insight into the cut-off: 
You must score more than 90 percentile if you are from the general category. If you belong to SC/ST, you must score around the 80-85 percentile. 
The students acquiring the cut-off score will be eligible to move to the best round of the admission process. 
It helps in understanding the trend of the question and the cut-off. It also makes you aware of the competition and difficulty level you might encounter in the examination. 
It helps you evaluate your performance against the cut-off score. Hence guiding you to improve your preparation. 
The cut-off score guide analyses the benchmark score to get to the next admission round. 
CULEE 2023 Admission Eligibility
Here is an eligibility chart for NALSAR's UG and PG programs:
| Eligibility Criteria | UG | PG |
| --- | --- | --- |
| Educational Qualification | Pass at the +2 level (Karnataka PUC / ISC / CBSE / NIOS / State Boards) in any stream with minimum of 45% (Humanities, Social Sciences, Commerce & Management, Sciences) from any recognised Board in India. | Candidates who have passed an Undergraduate degree LLB (3 or 5 year courses) with a minimum aggregate of 50% and above, from any recognised University in India or abroad recognised by UGC / AIU, are eligible to apply. |
| Minimum aggregate marks | 45% | 50% |
| Boards | Any recognised Board in India | Any recognised University in India or abroad recognised by UGC / AIU |
| Stream | Any stream | LLB (3 or 5 year courses) |
| Appearing candidates | Candidates writing the +2 examinations in March-May 2023 may apply with their class X and XI marks. Students appearing for their final degree examinations in March-May 2023 are also eligible to apply. | Students appearing for their final degree examinations in March-May 2023 are also eligible to apply (Applicants who are in the last year of their studies in LLB (3 or 5 year courses) should have secured 50% or above aggregate in all the Semesters / Years of Undergraduate Examinations conducted so far). |
Previous Year's CULEE Cut Off 
It is important to keep track of the previous year's cut-off. Apart from its own University level Entrance Examination Christ University School of law accepts admission through different law Entrance Examinations.
Don't Miss - CULEE Best Books for Preparation
CULEE Cut-Off 2022
| | | |
| --- | --- | --- |
| Category  | LLB (Integrated)  | LLM  |
| General  | 90-95% | 90-95% |
| OBC | 85-90% | 85-90% |
| SC/ST | 75-85% | 75-85% |
Factors Impacting CULEE Cut off
There are certain factors which draw an impact on the Christ University BA LLB and LLM cut off, which you must keep an eye on: 
The number of applications received by the University for the entrance examination. 
Total number of qualified students in the examination. 
An available number of seats are open for admission. 
Cut off from the previous year's examination. 
The level of difficulty for the question sets. 
The category of the candidate. 
Know Here - CLAT V/S Christ University Entrance Exam
CULEE Preparation Tips
So, how can you score above the CULEE cut off and secure your admission to this coveted law school? Here are a few CULEE preparation tips:
Start early: Begin your preparation early and make a study plan that covers all the subjects and topics included in the exam.
Practice makes perfect: Practice previous years' question papers and take mock tests to improve your time management skills and boost your confidence.
Focus on your weaknesses: Identify your weak areas and work on improving them. Seek help from tutors or mentors if needed.
Stay updated: Keep yourself updated with current affairs and legal developments, which are often included in the exam.
Stay calm and confident: Lastly, stay calm and confident during the exam. Believe in yourself and your preparation, and you will surely excel.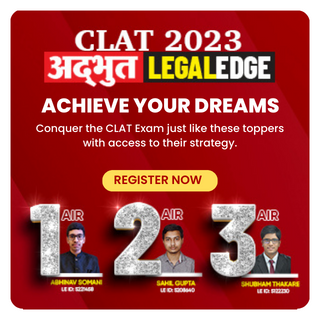 Key Takeaways
CULEE cut-off is different for LLB and LLM programs at Christ University School of Law.
The previous year's cut-off can provide insights into the admission process.
As per last year's cut-off, scoring above 90 percentile is ideal for general category students, while around 80-85 percentile is sufficient for SC/ST candidates.
Understanding the cut-off helps in evaluating your performance, preparing for the competition, and knowing the admission process.
Eligibility criteria for CULEE 2023 include passing the +2 level and having a minimum aggregate of 45% for UG and a minimum aggregate of 50% for PG.
Factors impacting the CULEE cut-off include the number of applications, qualified students, available seats, previous year's cut-off, question difficulty, and candidate category.
Preparation tips include starting early, practising previous papers and mock tests, focusing on weaknesses, staying updated with current affairs, and maintaining calm and confidence during the exam.
Conclusion
We have already provided you with all the information regarding the CULEE cut-off. In case of any doubt regarding the Christ University School of Law cut-off, you can refer to this blog. Having knowledge of the CULEE cut-off and following effective preparation strategies will increase your chances of securing admission to Christ University School of Law. Good Luck!