Tezpur University was established by an Act of Parliament in 1994. The objects of this Central University as envisaged in the statutes are that it shall strive to offer employment oriented and interdisciplinary courses to meet the local and regional aspirations and the development needs of the state of Assam.
The National Testing Agency's CUET is a centralized exam for top universities like Tezpur University.
Tezpur University offers a variety of programs, each with its own set of exams. Admission to all of these programs will solely depend on CUET (Common Universities Entrance Test) scores for 2023-2023.
As a result, it is essential to be familiar with the exam schedule for the university program to which you'd like to apply.
This article will provide you with complete information on the Tezpur University CUET Exam Pattern 2023 for various undergraduate degrees.
General CUET Exam Pattern 2023
According to the NTA CUET Exam Pattern 2023, the Common University Entrance Test will include the following four sections:
Section I A: 13 Languages
Section I B: 19 Languages
Section 2: Domain-specific test
Section 3: General test
The exam is conducted in computer-based test mode, i.e., online mode, and in 13 languages, including Telugu, Tamil, Marathi, Hindi, Urdu, Malayalam, Kannada, Gujarathi, Bengali, Assamese, Punjabi, Odia, and English. Check out: CUET Tezpur University Eligibility Criteria 2023
Tezpur University CUET Exam Pattern 2023
With the NTA CUET exam pattern in mind, it's also essential to know the specifics of Tezpur University. It will assist you in selecting the appropriate language, domain-specific subjects, and the general test for the particular university's program.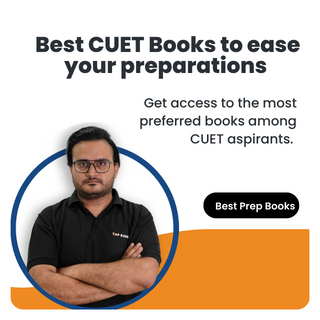 Degree
Exam Pattern
Integrated M.Com

Section IA: English

Section II: Any one subject Accountancy/ Business Studies/ Economics/ Mathematics

Integrated M.Sc. in Life Sciences

Section IA: English

Section II: Any one subject Biology/ Chemistry/ Physics

Integrated M.Sc. in Chemistry
Section IA: English Section II: Chemistry
Integrated M.Sc. in Physics
Section IA: English Section II: Physics
Integrated M.Sc. in Mathematics
Section IA: English Section II: Mathematics
Integrated B.Sc.B.Ed ( Chemistry major)
Section IA: English Section II: Chemistry
Integrated B.Sc.B.Ed ( Physics major)
Section IA: English Section II: Physics
Integrated B.Sc.B.Ed. ( Mathematics major)
Section IA: English Section II: Mathematics
Integrated MA in English
Section IA: English General Test (Section III)
Certificate in Chinese
Section IA: English General Test (Section III)