Selecting the right course after 12th commerce is a critical and career-defining decision. There are various career choices available for commerce students in the business and management sector.
BBA and BCom have always been the top choices for people seeking a career in management. To help you make an informed decision we have provided career paths for both the courses in the article below.
BBA is an abbreviation of Bachelors of Business Administration. On the other hand, Bcom is an abbreviation of Bachelors of Commerce.
Both the courses provide excellent employment opportunities, so students should choose based on their interests. To make things easier for students, we've provided a comparison based on major factors.
BBA VS Bcom - Primary Difference
There is a wide variety of courses and career choices open to students wishing to pursue their career in Management. However, BBA and BCom are among the top super career options that you can go for after the 12th.
| | | |
| --- | --- | --- |
| Basis | BCom | BBA |
| Duration | Undergraduate Three year degree Programme | Undergraduate Three year degree Programme |
| Admission | Direct merit Based / Entrance Exam | Direct merit Based / Entrance Exam |
| Objective | The curriculum covers the fundamentals of the field like Accountancy, Finance, Industrial Policy, Economics, etc. The course offers comprehensive knowledge of the field, focussing more on the theoretical aspects. | It is a professional course that prepares the students to enter a career in management with the necessary skills like managerial skills, operational and marketing knowledge and related expertise. |
| Fee | 20k to 1 lakh (Full Course) | 1 lakh to 3 Lakh (Full Course) |
| Difficulty | Easy | Moderate |
| Salary Offered | 10 - 15k per month | 20- 35k per month |
BBA VS Bcom - Eligibility Criteria
Check out the table below to know the detailed eligibility criteria for BBA and CCom courses.
| | | |
| --- | --- | --- |
| Basis | Bcom | BBA |
| Eligibility | Candidates need an aggregate of 60% or more in English/Hindi and a combination of three best among the following subjects: Mathematics, Accountancy, Economics, and Business Studies/ Commerce | Candidates need an aggregate of 60% or more in English/Hindi and a combination of three other subjects. Apart from commerce, other stream students are also eligible to apply. |
| Age | There is no Age Bar | age should be between 17 to 25 years. |
BBA VS Bcom - Admission Procedure
| | | |
| --- | --- | --- |
| Basis | Bcom | BBA |
| Admission Procedure | Most colleges take admission of the students in B.Com based on the marks obtained in Class 12th. But there can be some colleges who might consider taking entrance exams. | Most colleges accepting applications for students getting admission in BBA prefer to take an entrance test before apart from checking the marks obtained in higher secondary. |
BBA VS Bcom - Subjects
The course structure of BBA and BCom is very similar. However, BCom emphasizes the academic parts of the topics rather than the professional and real-world applications.
BBA, on the other hand, involves practical applications, and students can learn through projects and case studies. To help students understand the curriculum, we have listed the important subjects of both BBA and BCom.
Basis
Bcom
BBA
Subjects

Principles of Management
Business Mathematics and Statistics
Marketing Management
Business data processing
Business Laws
Financial and Management Accounting
Production and Materials Management

Business Organization & Management
Business and Industrial Laws
Business Mathematics and Statistics
Computer Applications in Business
Business Environment
Accountancy (Financial and Cost Accountancy)
Financial Management
BBA Vs BCom - Top Colleges
Listed below are the top BBA and BCom colleges in India as per the rankings 2021.
| | | |
| --- | --- | --- |
| Rank | BBA Colleges | BCom Colleges |
| 1 | Shaheed Sukhdev College of Business Studies (SSCBS) | Shri Ram College of Commerce (SRCC) (University of Delhi) |
| 2 | NMIMS Anil Surendra Modi School of Commerce, Mumbai | Lady Shriram College for Women(University of Delhi) |
| 3 | Loyola College | Loyola College University of Madras |
| 4 | Christ University | Christ University (Christ University) |
| 5 | Madras Christain University | St. Xavier's College (University of Mumbai) |
| 6 | Mount Carmel College | Hindu College (University of Delhi) |
| 7 | Presidency college | St. Joseph's College of Commerce (Bangalore University) |
| 8 | Symbiosis, Pune | Hans Raj College (University of Delhi) |
BBA vs BCom - Job Prospects
The primary distinction between BBA and BCom is in the employment opportunities provided by each course. While BBA can lead to a well-established management job, BCom can lead to a broader range of career alternatives such as CA, Company Secretaryships, and so on.
Students earning a BBA degree can find profitable managerial positions in the following fields:
Basis
Bcom
BBA
Industries
Students earning a BCom degree can enter in the following fields:

Banking
Consultancy
Finance
FMCG and Consumer Durable companies
IT companies
Advertising agencies

Students earning a BBA degree can find profitable managerial positions in the following fields:

Banks
Consultancy firms
Tax Practitioner
Junior Accountant
Finance Sector
BBA vs BCom - Higher Studies
BBA
Students obtaining a BBA can advance their careers by pursuing an MBA or a Post Graduate Diploma in Management.
A key benefit of a BBA graduate taking an MBA is that they will be studying things they are already familiar with, although in greater depth.
To be eligible for an MBA program, students can take various management entrance exams in India, such as the CAT, XAT, and others, or they can pursue an International MBA bypassing the GMAT.
Students can choose between two types of MBA programs: generalized MBA and specialized MBA.
Accounting, Financial Management, Funds Management, Marketing Strategies, Operations Management, Human Resource Management, and other disciplines are typically covered in a generalized MBA curriculum.
Specialized MBA - It entails the study of essential management principles, similar to the Generalized MBA course, but with a concentration on a core subject.
After completing their BBA, students can enroll in courses in other fields such as BBA LLB, CFA, Marketing courses, Certification Programs, Human Resource courses, and so on.


BCom
After graduation, BCom students can pursue an MCom degree. MCom courses cover disciplines such as business administration, accounting, and economics in greater depth.
There are also other lucrative alternatives for further education, some of them are-
it is a title granted to an accounting professional who has earned certification from a statutory authority that he/she is eligible to take care of business accounting and taxation issues, such as file tax returns, audit financial statements, and operating practices, maintaining investment records, preparing and updating financial reports and documents.
It is a highly coveted career path with lucrative earning potential.
One can pursue this course without mathematics but having a math background is beneficial.
Cost Management Accounting
The CMA course will be a perfect option for someone who dreams of making it big in the accounting manager industry. In recent years, the program has become a common option amongst Commerce students or those wanting to join the business field. CMA officers are responsible for budgeting, cost management, performance evaluation, and asset management within a company or organization. The CMA is a certification provided by the Institute of Cost Accountants of India (ICAI). CMAs may hold top management positions in public and private sectors' enterprises like Chairman cum Managing Directors, CFO and other important positions.
BBA vs BCom - Career Prospects
Choosing management as a career after the 12th will offer you the most exciting and rewarding career options.
BBA
After post-graduation, a BBA student can enter the management profession or the corporate workforce to undertake the following tasks in a firm. All career routes following an MBA can lead to well-paying jobs in reputable firms.
HR Manager - A Human Resource Manager's work in a firm is critical since he or she will be tasked with recruiting efficient staff and looking after employee interests. The Human Resource Manager can contribute to the organization's growth and increase worker efficiency.
Consultancy- It is generally offered to MBA students, but BBA graduates are also hired at entry-level positions.
Operations Team Leader - The Operations Team Leader is in charge of the organization's customer services as well as the upkeep of the company's assets and resources.
Project Manager - The Project Manager oversees the work of the staff and reports to higher authorities on the development of the organization's initiatives.
Government Jobs- BBA students can also appear for government exams and enter the most secure jobs of the industry.
Business Development Executive – A Business Development Executive is responsible for studying market trends and preparing strategies to help the business grow.
BCom
After completing the necessary postgraduate courses, a BCom graduate can enter the following professions.
Chartered Accountant - A Chartered Accountant is in charge of maintaining an organization's accounts, auditing taxes, and offering financial advice to the firm. It is a highly paid and highly regarded position in any organization.
Cost Accountant - The duty of a Cost Accountant is to plan the firm's annual budget. It is also a highly sought-after job route that can lead to a prosperous career.
Cost and Management Accountants (CMA) - The job of a CMA entails developing plans for the company's growth and profit improvement.
Financial Manager– A Financial Manager is in charge of the company's financial resources and ensuring that they are used properly. They are also accountable for the company's profits and losses.
Both BBA and BCom degrees can assist students to access lucrative careers. However, having simply a Bachelor's degree does not ensure a well-paying job.
Students must take post-graduate or specialized studies in order to begin a successful profession.
After completing their undergraduate education, students with a BCom or BBA degree can also sit for government tests where their professional route is not influenced by their field of study.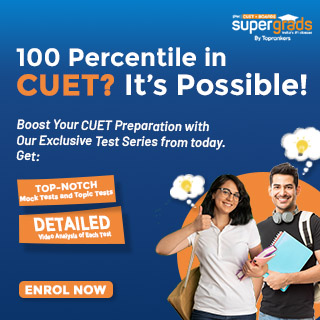 How to Choose between BBA and BCom?
Consider your personality, professional ambitions, and future plans as you develop your career path in BBA or BCom. Use these factors mentioned below to find the perfect career choice which aligns to your interests.
Career objectives
Begin by evaluating and answering a few key questions. This will assist you in narrowing your options and in making informed decisions, such as
What are my career goals?
What are my guiding principles?
What subjects interest me?
Is management or technical position appealing to me?
The answers to the preceding questions will assist you in developing a more solid career path. You should also examine your career goals to ensure they are still aligned with your preferences and remain attainable.
If you are aligned towards Finance, economics, Accountancy opt for BCom, and If you are aligned towards managerial and operational skills opt for BBA.
Desired Salary
The salary you require is determined by your life. You may look for the typical salary for the job and firm you want to work for. This will assist you in learning about the starting salary as well as the income potential after a few years of expertise.
While a fulfilling and engaging job is important, income is also an important consideration to consider while deciding on a professional path.
Skillset
Prepare a detailed list of your expertise areas, certifications, and current skills. Get feedback and opinions about your people management, interpersonal and technical skills.
Use this analysis to find a career that is a match for your strengths.
Career Plans
After you've narrowed down your options, you can set appropriate professional milestones. Find out where other professionals in your sector stand five and ten years into their careers.
Take note of their work titles and consider what advancements and jobs you want to pursue in the future. Following that, you must conduct research to determine how to fulfill those goals.