Humanities subject deals with the study of aspects of human society and culture. The 12th Humanities subjects incorporate History, Geography, Political Science, Psychology, and Sociology. Therefore, being aware of the subjects and syllabus of class 12 will help candidates to better succeed in the exam.
Before starting the preparation, candidates need to be aware of the detailed Class 12 Humanities Syllabus as it will help them to know the important topics of all the subjects from the exam point of view.
As per the experts, knowing the subjects of class 12th Humanities will help candidates to know how to plan their preparation to cover all the topics as per the syllabus.
The humanities stream is popular among students who wish to seek a profession in Civil Services, education, or other social sectors. Humanities Subjects in 12th include four compulsory subjects and one optional subject. Also, students can add up to two optional subjects in their class 12 if they are eager to study six Humanities subjects rather than five.
Let us have a look at the table below to know the 12th Humanities Subjects for both CBSE and ICSE boards.
| | | |
| --- | --- | --- |
| Subject | CBSE | ISC |
| History | Mandatory | Mandatory |
| Political Science | Mandatory | Mandatory |
| Language (According to the medium of school) | Mandatory | Mandatory |
| Geography | Mandatory | Mandatory |
| Psychology | Optional | Optional |
| Economics | Optional | Optional |
| Entrepreneurship | Optional | Not Available |
| Legal Studies | Optional | optional |
| Fine Arts | Optional | Not Available |
| Mathematics | Optional | Optional |
Download Free Study Material for CUET (UG) Exam 2023 by SuperGrads
12th Humanities Subjects 2022
Referring to the best 12th Humanities Books will help candidates to enhance their preparation and score good marks in the upcoming class 12th exams. Here is the list of 12th Humanities Subjects and preparation books for all the subjects.
History
Political Science
Economics
Geography
Sociology
Psychology
Optional Subjects like Maths, Home Science, Legal Studies, Fine Arts, Physical Education, Media Studies
History
History is a field of investigation which utilizes a narrative to inspect and break down the succession of events and attempts to explore and investigate impartially, the various patterns of cause and effect that determine the fate of various global events as well as occasions.
The History Syllabus has a goal to:
To give precise information on the most critical events and characters of the period under examination, in the set and the setting.
To build up the ability to marshal facts, assess proof, and examine issues from a historical perspective.
To build up the ability to read historical views in the light of new proof or new understanding of evidence.
To energize the reduction of ethnocentric preferences and to build up a more global approach to dealing with world history.
To build up the capacity to communicate perspectives and contentions clearly by utilizing the right terms of the subject.
To acclimate students with factual proof whereupon clarifications or judgments about the period must be established.
Preparation Books For History
The following are some of the 12th Humanities Subjects recommended books:
ISC History For Class XII by Sachhidananda Banerjee
ISC Political Science Class 12 By K.K. Ghai Paperback
NCERT Books Class 12 History - Themes in India Part 1
NCERT Books Class 12 History - Themes in India Part 2
NCERT Books Class 12 History - Themes in India Part 3
Political Science
Political Science, also known as politology, is a social science that deals with different frameworks of administration, the investigation of political activities, political contemplations, related constitutions, and political conduct. Solving CBSE Class 12 Humanities Question Papers will help candidates to know the difficulty level of the paper and the type of questions asked in the exam.
Political Science involves various subfields, including comparative politics, political economy, international relations, political theory, public administration, public policy, and political methodology. Moreover, political science is identified with and draws upon, the fields of economics, law, sociology, history, philosophy, human geography, journalism, political anthropology, and social policy.
The Political Science Syllabus has a goal to:
To empower students to increase comprehension of fundamental ideas in Political Science.
To encourage the securing of information and comprehension of the practices of administration.
To create logical thinking, exploration, and application abilities.
To create familiarity with rights and obligations and to sensitize students towards various social concerns at both national as well as on international levels.
To open students to unique perspectives and urge them to build up their worldview.
Preparation of Books For Political Science
The following books are recommended to students for better preparation for Political Science, one of the 12th Humanities subjects.
ISC Political Science (Class-XII) by K.K. Ghai
NCERT Class 12 Political Science Part 1
NCERT Class 12 Political Science Part 2
Geography
A literal interpretation of the term Geography would be "to portray or expound on the Earth". Geography as a Humanities Subject in 12th can be extensively divided into two auxiliary fields: human geography and physical geography. The former concentrates generally on the built environment and how space is made, seen, and managed by people as well as the impact people have on the space they possess. The latter analyses the natural environment and how the climate, vegetation & life, soil, water, and landforms are produced and interact.
The Geography Syllabus has a goal to:
To empower students to get knowledge and to build up a comprehension of facts, terms, symbols concepts, principles, generalizations, hypotheses, problems, trends, processes, and methods of Geography at the national as well as the international level.
To apply the information on the standards of Physical Geography in clarifying the causes and outcomes of natural disasters and recommend methods of coping with them through sustainable development.
To create aptitudes for drawing maps, surveying, and drawing statistical diagrams and topical maps.
Preparation Books For Geography
For Geography, one of the Humanities Subjects 12th, the following books are suggested to students for thorough preparation:
ISC Geography For Class-XII By Dr. Khullar
NCERT Books Class 12 Geography - Fundamentals of Human Geography
NCERT Books Class 12 Geography - India People and Economy
Psychology
Psychology is a science, an academic, and an applied discipline that includes the scientific investigation of human or animal mental capacities and functions. In this field, an expert specialist or analyst is known as a psychologist. Analysts are classified as social or behavioral scientists. Psychologists endeavor to comprehend the role of mental functions in individual and social conduct, while additionally investigating hidden physiological and neurological cycles.
The Psychology Syllabus has a goal to:
To build up a comprehension of human conduct: the nature of people and members from various social groups.
To build up an understanding of the strategies for research and study utilized in Psychology.
To build up a valuation for the practical value of Psychology and its applications in day-to-day life.
Preparation Books For Psychology
For Psychology, as a class 12th humanities subject, the following books are recommended to students for a better understanding of concepts and terms:
ISC Psychology by Papri Chattopadhyay
NCERT Class 12 Psychology English Medium
Sociology
Sociology is the investigation of society. As a subject, sociology prepares an individual for a lifetime of change, building up an individual's valuation for diversity, love of learning new things, composing and studying abilities, along with an information base about human conduct, social associations, and culture.
The Sociology Syllabus has a goal to:
To acquaint students with the fundamental ideas of Sociology and Anthropology.
To build up a comprehension of different forces that establish social life and social issues.
To create a consciousness of the process of change and development in general and regarding the Indian culture specifically.
To give students the means whereby they can get a superior comprehension of different societies just as of their own.
To create the habits for examining social assumptions and convictions in the light of scientific proof.
To present a more profound investigation of the subject for the tertiary level.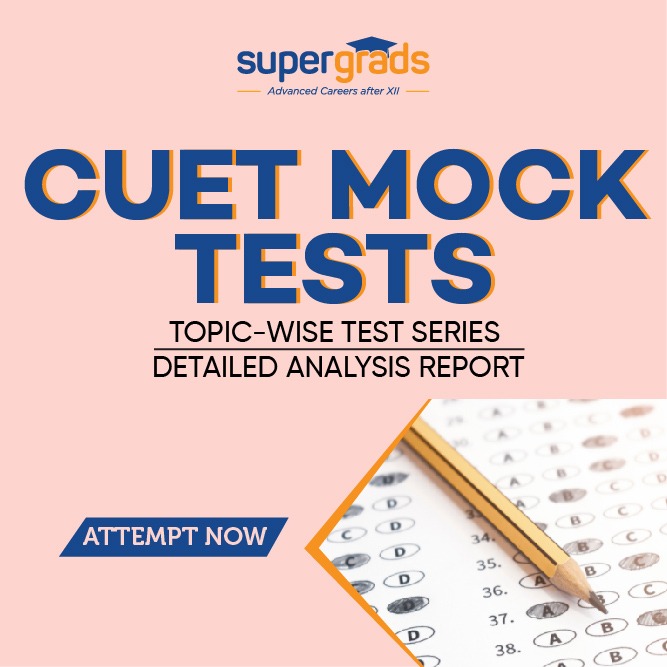 Preparation Books For Sociology
For Sociology, one of the 12th Humanities Subjects, the following books are suggested for students to prepare from:
ISC Sociology For Class XII By Manjir Ghosh
NCERT Class 12 Sociology Part 1
NCERT Class 12 Sociology Part 2
Courses After 12th Humanities
A bunch of Humanities courses are available to take up that range from Arts, Fine Arts, and Journalism to Hotel Management among others for those who own a certificate in humanities in ISC or CBSE curriculum. Here are a few commonly chosen Courses After 12th Humanities that have great career growth.
Arts And Humanities: Includes investigation of humanities, dialects, and music. You may likewise seek specialization courses like psychology, history, archaeology, economics, journalism, sociology, geography, languages, social work, physical education, etc.
Fine Arts: Open to humanities understudies who are inclined to expressive arts like music, dance, photography, painting, sculpting, etc.
Business Administration: If you are hoping to ride the corporate world, you may take up BBA which would open you to subjects like business statistics, marketing, business laws, human resource management, etc.
Integrated Law: Such a law course is available to humanities understudies across several law schools and universities in India.
Elementary Education: This is a 4-year integrated professional degree course offered to humanities understudies in the wake of finishing higher secondary school.
Hotel Management: With India rising as one of the well-known tourist locations, the travel industry has procured a significant position and the hospitality business has similarly observed exponential development. This course can be picked by a student studying the humanities course in Class XII. Combined with experience and greatness in their career after some time, hotel management students may get a chance to see the world.
Media Studies: The main prerequisite for these courses is decent proficiency in English. As the ISC and CBSE Syllabus lay incredible accentuation on language acquisition, there does not impede students seeking to take up courses in journalism, visual communication, and electronic media courses.
Fashion Designing: Do you incline, design and fashion? When you take up humanities in Class XII, you could before long observe yourself fraternizing with celebs, fashionistas, and models.
News-casting and Mass Communication: With the exponential development in communication apart from customary media, online and electronic media have advanced as well-known career alternatives. Do you love English or have a solid base in the language? Journalism could very well be the correct career option for you.