NIFT has always conducted offline exams since its establishment in 1986 and that is the pattern it has followed.
But, in recent years, they have turned towards online exams, considering the prevailing situation.
So, before appearing for the national institute of fashion technology's entrance exam. NIFT's CAT (creative ability test) for the previous year was held online.
The date for NIFT CAT for last year was conducted on 6th February.
Make sure you adhere to all the rules and regulations for the same as mentioned on their official website. Please make sure that you check the details in your Admit Card.
All the details in the Admit Card should be authentic and match your documents.
You will find the dates and the schedule mentioned in the Admit Card itself on which unit to take the examination. Please make sure that you read the dates correctly to appear for the exam.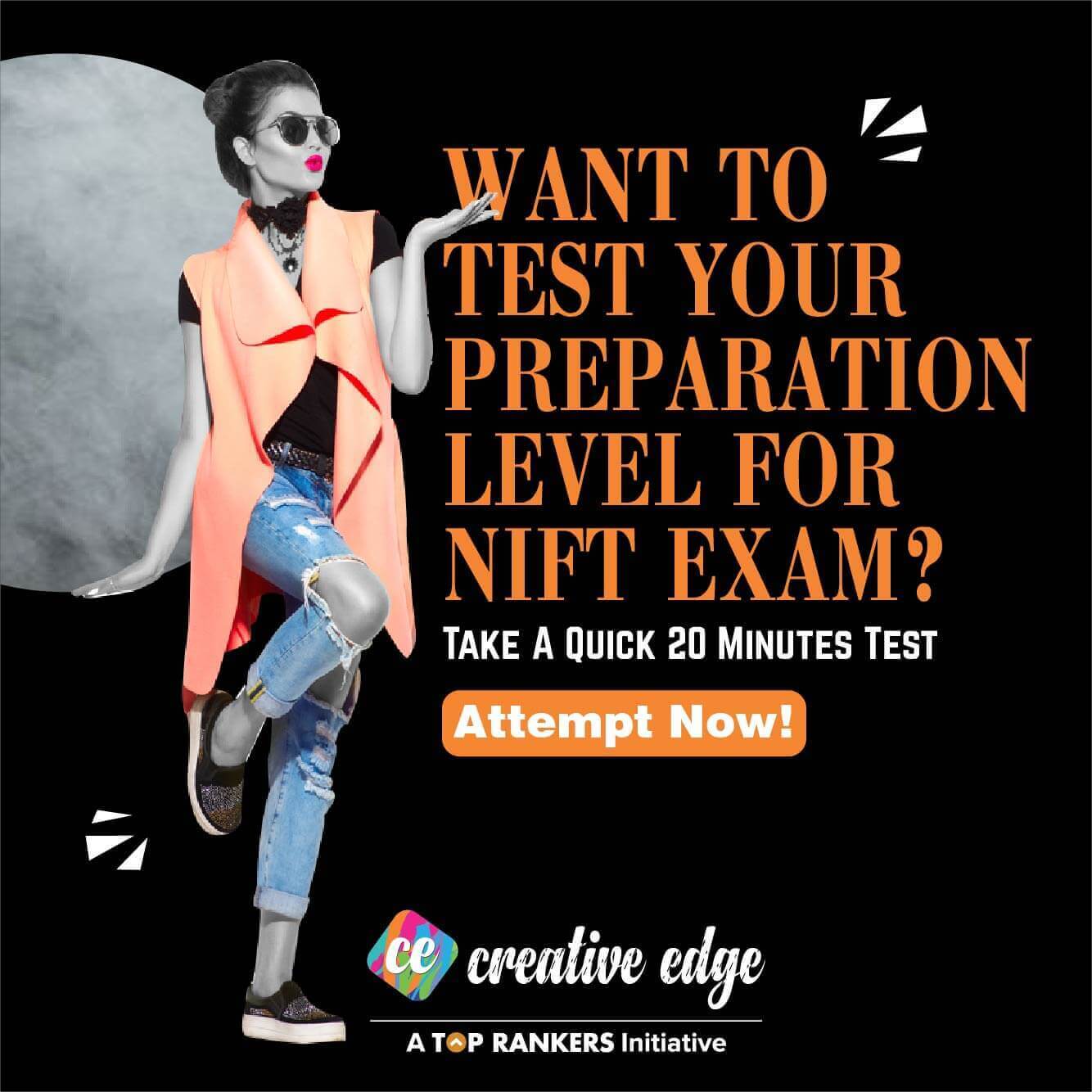 If you appear for CAT and GAT, you will have to differentiate schedules for both of them.
You will find three more important details for both exams below the schedule.
That will be
The login link
The user ID
Password for logging into the examination
Without this logging link or any other credentials missing, you won't be able to attempt the exam.
DEVICES IN EXAM
Use Device one as the main one to display the questions on the screen. The questions will be displayed on the screen and the candidate will have to draw them on their sheets.
Device two, the Android device, should be connected to the internet and the system continuously without fail, else the exam will automatically stop.
The same android device will be used to click the photos of the drawings and the questions you have attempted in the creative ability test and students will use the same android device to upload the photos after converting them into a PDF format.

MATERIALS ALLOWED FOR NIFT ONLINE EXAM
You will be allowed to keep blank A4 sheets for rough work for the creative ability test.
Pencils
Eraser
Pen
Color pencils
Poster colors
These are the only items that are permitted in the examination.