Subject Matter Experts
who make learning fun and accessible from the comforts of your home.
Rajendra Bhatia Sir
Academic Mentor
Mr. Bhatia is the Founder/ Managing Director of Creative Edge. A Passionate Mentor & dedicated educator with an experience of more than 2 decades. His immense ability to connect with students helps them to build a strong foundation in expressing their imagination and develop his/her visualization. He is the mastermind behind the innovative and updated course content. He always focuses on simplifying the learning process.
Konark Bhatia Sir
Product Owner
Mr. Konark is the CEO of Creative Edge. He is an Enthusiast by nature and an Engineer and Management graduate by education. He is a motivator with a tremendous capacity to fuel the desire for achieving goals in aspiring students. His inquisitive nature makes him an individual with extensive knowledge in various spheres and domains.

Sonali Bhatia Ma'am
Academic Head
Sonali Bhatia Ma'am is the Product Head of CreativeEdge. She is an MBA by education and has a wide experience right from hospitality to Management to Teaching. She is a principal counsellor for creative careers. She teaches General Knowledge and English in her own sweet way.
Parvati Tandilkar Ma'am
Design Faculty
Parvati Tandilkar is an Design educator and freelance artist with more than 8 years of experience in the art field. She holds a Masters degree in fine arts. From a young age she has believed, " Combine colours with a strong definition of space which makes a colourful frame She has a remarkable proficiency and powerful intuitive approach to creativity. She achieves a myriad of palpable textures and moods with every confident brush stroke. Her remarkable versatility is a tribute to her sensitivity to her subjects and keen observation skills.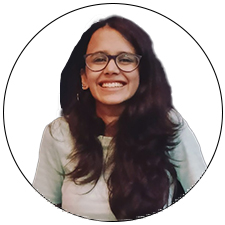 AR. Tulsi Birla Ma'am
AAT Trainer
She is an architect, who has studied architecture from A.P.I.E.D. college in Anand, Gujarat. She has been practicing since two years and have worked on residential and commerical projects. She has also worked on the interiors of the residential and commercial projects. She believes that as an architect, creativity is applied to the functional designs that engage emotions.
Ajay Sapkale Sir
Sr. Design PG Faculty
An entrepreneur and product designer with a passion for space. He is a co-founder of Astrophilia Education and currently manages the company's operations. At Astrophilia we develop engaging and interactive educational toys for kids that teach them about space and space science. He has a diverse set of skills and interests that drive my professional pursuits. His core skills lie in product design and manufacturing, but he has a strong inclination towards operations and marketing. Throughout his career, he has been involved in various stages of product development, including research, concept development, visualization and manufacturing.