If you are an IPMAT aspirant here, we will mention all the mistakes to avoid while preparing for IPMAT 2024.
The Indian Institute of Management Indore (IIM Indore) conducts this exam to offer students to get admission to their Integrated Program in Management (IPM) programs at IIM Indore, IIM Rohtak, and IIM Ranchi.
Nearly 20,000 students took the exam this year for merely 300-400 seats in total offered by all IPMs. You can witness the level of preparation that is required to crack IPMAT exams, and it's not child's play!
Most blogs give preparation advice; however, in this blog, we have decided to take you through the mistakes to avoid while preparing for IPMAT.
Before we note down what to do, let's check what not to do while preparing for the IPMAT exams.
IPMAT Entrance Exam 2024 Highlights
The Integrated Program in Management Aptitude Test (IPMAT) is a National level management entrance examination conducted for young, talented, hardworking, and extraordinary students who want to have a career in the fields of Management, Business Analytics, Marketing, Sales, etc.
You will be admitted to one of India's most prestigious management colleges on clearing this exam.
The

IPMAT Entrance Exam

is conducted in English medium only.
The Integrated Program in Management Aptitude Test (IPMAT) is conducted once a year.
The mode of application for the Integrated Program in Management Aptitude Test is online.
The application fee for the general category students is Rs. 4,130 (SC/ST/PwD category candidates is INR 2065), which is to be paid online through debit card/ credit card/ net banking, or UPI.
There were around 18000 to 20k candidates who had appeared for the IPMAT entrance examination. And only 120 lucky, talented, and hardworking students will be selected for admission to the IPM program offered by IIM Indore.
The time allotted for the Integrated Program in Management Aptitude Test (IPMAT) was 2 hours, i.e., 120 minutes.
The Integrated Program in Management Aptitude Test (IPMAT) includes 3 sections: VA, SA, and MCQs.
Mistakes to Avoid while preparing for IPMAT 2024
On performing some research, we have gathered 7 mistakes students tend to commit while preparing for the IPMAT exam. We do not want you to waste your valuable time and therefore want you to keep a note of these.
Let's check the common mistakes students make while preparing for IPMAT.
1 - Not Reading Newspapers & Editorials daily
As per changing requirements and the advancement of the IPMAT test, students are advised to read newspapers. You must read newspapers and editorials daily to enhance your IPMAT preparation tips and IPMAT Exam Preparation levels and score well in the verbal ability section.
Read two newspapers daily - "The Hindu" and " Indian Express." You can start your day by reading the newspaper to kick start your day and continue covering the syllabus later.
2 - Not able to identify the best study materials or resources
Referring to many books is one of the high-rated mistakes mostly every student commits during the preparation for any exam.
You can read as many books as possible before you start your preparations. But when preparing and short of time, stick to important books and the most preferred ones. Your preparation level is also determined by the IPMAT Preparation Books you refer to.
As the exam pattern or syllabus changes, your preparation books also might require change! If a particular section is eliminated, you can avoid buying books about that section.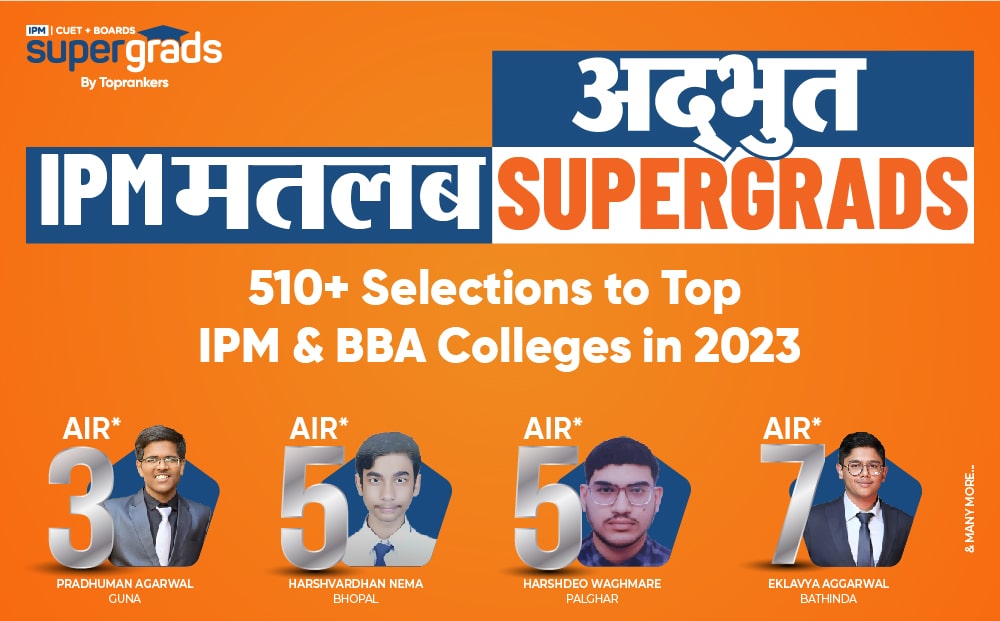 3 - Not thoroughly preparing for Mathematics
Please don't ignore mathematics because it sets the tone for the entire paper. For example, you are preparing for the entrance exam, and you only have roughly 2 to 3 months.
Prepare a timetable, practice questions from the previous year's paper, and have a solid preparation plan.
Though the subject is said to be difficult, if you have the basics right, the section holds maximum weightage. Only by practising problems can you ace your preparations.
You must ensure that your fundamentals are clear and cover the basic concepts of Maths from class 11 and class 12, which will help enhance your IPMAT Maths Preparation.
You must prepare thoroughly for the section that holds maximum weightage.
There are around 18000 - 20000 students will appear for IPMAT 2024, out of which only 120 seats are offered at the university. You cannot get into the institute without preparing THOROUGHLY in Mathematics.
So, practice maths daily. Let your timetable have a variety of topics from all subjects.
Check: Best online coaching classes for the IPMAT Exam
4 - Leaving too Much for the End
Revision is important, and you need time to revise a large amount of the syllabus!
Don't leave the difficult or the easy topics at the end. While preparing, have a mix of easy and tough topics so you don't feel either overwhelmed or anxious.
Your liking of a topic does not hold any precedence; any topic that holds more weightage must be covered and revised. Therefore, you must be sure to revise and prepare for them.
5 - Just to Save Time, They Don't Make Good Notes Regularly
Generally, students don't make notes as they think - making notes is time-consuming and unnecessary, and they also don't know how to make good notes.
Allot at least 30 minutes in your IPMAT Study Plan for preparing notes for quantitative aptitude and verbal ability.
Preparing notes is found very fruitful during your revision time.
We suggest that you make proper notes and use coloured pens to make your notes attractive. You will feel much more familiar when you write your own notes.
Making notes will take a lot of time when you are studying, but it will be worth it when you revise each topic and don't have to spend your whole day practising one topic.
While making notes, it will take 2 to 3 hours for one topic to complete, but in the end, during your revision period, it will hardly take 10 minutes to recall the topic and revise it thoroughly.
Each subject must be maintained in different notebooks.
6 - Starting your Mocks Test Late
This is the sixth mistake that we have noticed - that is, generally, all the students start practising mock tests late or practice mock tests but not as much as required to crack the IPMAT entrance examination.
Listen!! Do not wait to cover your syllabus to start your preparations. Mocks are very important and clearly define your performance on the test.
We understand that most class 12th pass-out students are taught in school first to complete the IPMAT Exam Syllabus and then practice sample paper or mock test. But this does not apply to this type of national-level entrance examination.
Students must give at least 50 to 70 mock tests before the final exam. Suppose you really want to crack the Integrated Program in Management Aptitude Test (IPMAT).
Taking mocks will help you determine your weak and strong sections helping you dedicate more time to the section needed. You have been given an exam duration of 120 minutes; you must be fast to attempt as many questions as you know.
You can get this experience and learn time management only by taking mocks and just not studying books.
If you cannot attempt IPMAT Mock Tests or the sectional tests regularly, then you can't improve your speed and accuracy to attempt the examination.
7 - Not Having a Proper Plan of Preparation
When you wake up in the morning, you should have a proper plan of preparation ready.
You can be a class 12th or drop out! It doesn't matter as long as you have a good strategy. Once you prepare a feasible timetable, stick to your plan and meet targets.
You must sit down and make a timetable that works for you. Your friend's timetable may not adjust to your schedule, so understand your capabilities and prepare a study plan.
Make sure you meet your targets daily. If you manage to achieve them regularly, you're on the right track, and you need not worry. Love what you learn! With a negative mind and lousy attitude, it's unlikely to clear the exam.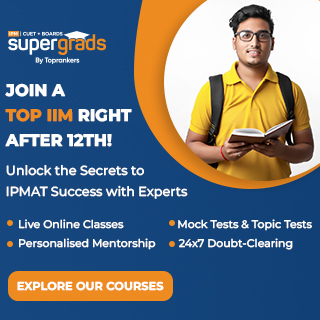 Best Books for IPMAT Preparation 2024
There are many books available both online and offline. With lots of materials available online, it can be quite confusing to pick the right one.
The following are some of the best IPMAT books you can consider for your preparation.
IIM IPMAT Preparation Guide by Stalwart Career Institute
Quantitative Aptitude for Competitive Exams by R.S. Aggarwal
Word Power Made Easy by Norman Lewis
Brush up your English by ST Imam
Logical Reasoning and interpretation for CAT
Magical Book on Quicker Maths by M.Tyra
ML Agarwal for Classes 11th and 12th (ICSE Course Books)
I hope this article answers the question - How to avoid mistakes while preparing for IPMAT?