Subject Matter Experts
who make learning fun and accessible from the comforts of your home.
Kanishk Devesh Sharma Sir
Senior Subject Matter Expert
He is a graduate of NLIU Bhopal, and an LL.M. Gold Medialist in Criminal Law. He has 3+ years of Advocacy in Bhopal District and Sessions Court and as an ad hoc counsel for Amazon. He has worked with law firms and think tanks around the world including projects with Senior Counsel to the world Bank Guiding and mentoring law students for the past five years, taught hundreds of judiciary aspirants and has a passion for teaching and strong command of several major and minor laws.
Chinmay Pandey Sir
Subject Matter Expert
He is a graduate of B.A. LL.B. (Hons.) of National Law University Odisha. He has qualified for the Interview after clearing Mains Examination of Madhya Pradesh Judicial Services twice and has a strong command over various major and minor laws. He has 3+ years of experience teaching and mentoring students for competitive examinations.
Neeraj Yadav Sir
Subject Matter Expert
A graduate with a B.E. in Information Technology and has further pursued his passion for law by obtaining LL.B. degree from State Law College, Bhopal. With a solid educational background, Neeraj has honed his skills and expanded his knowledge base to provide valuable insights to his students. Having dedicated 3 years to teaching Judiciary, he has developed a deep understanding of the subject matter and a knack for effectively conveying complex legal concepts to his students. Neeraj Yadav's commitment to his students' academic growth and his ability to inspire and motivate them make him an outstanding teacher in the field of law.
Arpita Yadav Ma'am
Senior Subject Matter Expert
A graduate of BA LLB (Hons.) from the Rajiv Gandhi National University of Law, Punjab. Arpita has Master in Criminal law and Criminal Justice and is currently pursuing a Ph.D. from National Law Institute University, Bhopal. She has qualified UGC-NET and has worked as an Assistant Professor of law at Nirma University, Ahmedabad. Previous to that she worked as a law faculty for various law exams. She has also qualified MP Judiciary Mains thrice. With a teaching experience of around four years, Arpita believes that helping students understand the nitty-gritty of law is her true passion.
Saurabh Tiwari Sir
Senior Subject Matter Expert
He has worked as an Asst. Professor at Hitkarini Law College and N.E.S. Law College Jabalpur. Teaching Judiciary for 10+ years. He completed his LL.M. from Indore Institute of Law and LL.B. from D.E.S. Law College Pune in 2012. He is one of the most renowned and highest-rated faculty in the field of Judiciary.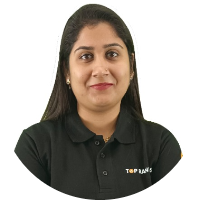 Radhika Ma'am
Subject Matter Expert
A graduate of Jagran Lakecity University Bhopal, having pursued a masters in Constitutional Law. Worked as a faculty for an institution teaching students preparing for different judicial examinations. She has also worked as a legal secretary to a Rtd. District Judge who conducted arbitration proceedings.
Satyendra Singh Tomar Sir
Subject Matter Expert
He is a law graduate from National Law Institute University With a teaching experience of 5+ years, he has successfully prepared and guided law aspirants for judiciary exams in states like MP, Chhattisgarh, Rajasthan, UP resulting in various selections in examinations. He also has experience of appearing in Mains and Interviews of multiple state judicial services exams.
Ankita Tomar Ma'am
Subject Matter Expert
A graduate of B.A.LLB from University College Of Law, Udaipur. Ankita has been a Practicing Advocate at the Bhopal District Court since 2018. She has been teaching for a year and a half with significant guidance to her students for Judiciary exams of MP, CG, UP and MP ADPO as well. She happens to find teaching and student interaction as her Passion.
Pankaj Ajeete Sir
Subject Matter Expert
Pankaj Ajeete is dynamic training professional with more than 11 years of experience in Training & Development. His forte is General Awareness / General Knowledge that has been acknowledged for successive 6 years. He is proactive in assessing learning and development needs and effectively aligning programs / interventions with learning objectives. His career reflects a commendable record of effectiveness in developing programs, processes, and solutions that contribute to result orientation.