To prepare for the Judicial Services Examination, you must have clarity on what to learn and what to focus on. As you all know, each state has its own pattern of the syllabus and the format of the question paper.
However, most of the subjects prescribed by each state are the same, and the Indian Evidence Act is one such subject that is common in all the state-level judiciary exams.
Are you an aspirant for the Judiciary Exam? Well, this post shall guide you through the concept of IEA, important sections under IEA, preparation tips, commonly asked questions, and more.
What is the Indian Evidence Act?
The Imperial Legislative Council of India passed the Indian Evidence Act in 1872. This act comprises a set of rules and allied issues governing the admissibility of evidence in the Indian Courts of Law.
This act is not exhaustive in nature but is retrospective in nature, and it is a part of the law of procedure.
This act applies to the whole part of India except Jammu & Kashmir.
Download Study Material For Judiciary Exams by Judiciary Gold
Highlights of Indian Evidence Act
Indian Evidence Act does not apply to the following cases:
Court-martial conveying under the army act, air force act, naval discipline act.
Also, it does not apply to affidavits.
Any proceedings before the arbitrators.
Interpretation-Clause
The following words and expressions are used in the following senses unless a contrary intention appears from the context:
Court: It includes all judges, magistrates, and persons except arbitrators who are legally authorized to take evidence.
Fact: Indian Evidence Act is completely based on facts. Anything, state of things, or relation of things, capable of being perceived by the senses comes under IEA. Also, any mental condition of any person is conscious.
Relevant: One fact is relevant to another when the one is connected with the other in any of the ways.
Facts in Issue: Any fact from which, either by itself or in connection with other facts, there may be a disagreement about the existence, nature and extent of any right.
Document: Any matter expressed upon any substance using letters, figures, or marks.
Evidence: There are two types of evidence - oral evidence and document evidence.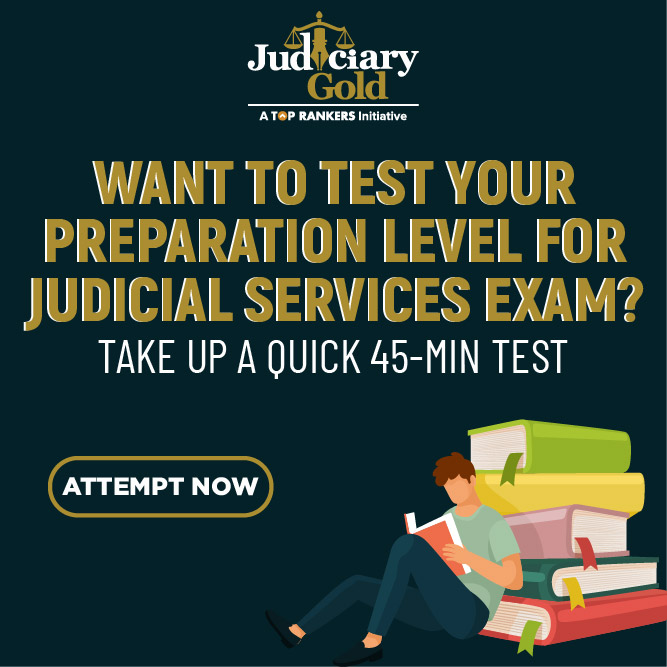 All statements which the court permits to be made before it by witnesses about the matter of fact under inquiry is known as oral evidence. In contrast, documentary evidence is defined as documents, including electronic records produced for the court's inspection.
Indian Evidence Act - Levels of Proof
Court require different levels of proof, depending on the merits of the case at hand. Mainly there are three types of levels of proof under the Indian Evidence Act, as explained below:
May Presume
Whenever this Act provides it that the court may presume a fact, it may regard such facts as proved unless and until it is disproved or may call for proof.
Shall Presume
Whenever this Act directs that the court shall presume a fact, it shall regard such fact as proved, unless and disproved.
Conclusive Proof
When one fact is declared by this Act to be conclusive proof of another, the court shall, on proof of the one fact, regard the other as proved and shall not allow evidence to be given to disprove it.
Important Sections under the Indian Evidence Act
The following are some of the important sections under the Indian Evidence Act for Upcoming Judiciary Exams.
Section 3: Interpretation Clause.
Section 4: May Presume.
Section 5: Evidence may be given of facts in issue and relevant facts.
Section 6: Relevancy of facts forming part of the same transaction.
Section 7: Facts which are occasion, cause or effect of facts in issue.
Section 8: Motive preparation and previous or subsequent conduct.
Section 9: Facts necessary to explain or introduce relevant facts.
Section 10: Things said or done by conspirators about common design.
Section 11: When Facts not otherwise relevant become relevant.
Section 14: Facts showing the existence of the state of mind or the body or bodily feeling.
Section 15: Facts bearing on the question of whether the act was accidental or intentional.
Section 21:Proof of admission against persons making them, and by or on their behalf.
Section 22A: When oral admissions as to contents of electronic records are relevant.
Section 24: Confession by inducement, threat or promise when irrelevant in a criminal proceeding.
Section 25: Confession to police officer not to be proved.
Section 26: Confession by accused while in the custody of police not to be proved against him.
Section 27: How much information received from the accused may be proved.
Section 28: Confession made after removal of impression caused by inducement, threat or promise, relevant.
Section 31: Admissions not conclusive proof but may stop.
Section 32: Case in which a dead person cannot find a statement of relevant fact by a dead person or cannot be found, etc.. is relevant.
Section 56: Fact judicially noticeable need not be proved.
Section 59:Proof of facts by oral evidence.
Section 60: Oral evidence must be direct.
Section 62: Primary evidence.
Section 63: Secondary Evidence.
Section 65: Cases may give secondary evidence relating to documents.
Section 65B: Admissibility of electronic records.
Section 68: Proof of execution of document required by law to be attested.
Section 89: Presumption as to due execution, etc., of documents not produced.
Section 91: Evidence of terms of contracts, grants, and other property dispositions reduced to form of document.
Section 101: Burden of proof.
Section 105: Burden of proving that case of accused comes within exceptions.