Summary:
With CUET being introduced for UG admission for several universities across India, there are drastic changes in the admissions process.
Here's an article talking about the admission process being simplified this year, which says DU colleges
Admission to top universities in the country was based on a merit system, which has been followed for several years.
While few were content with this process, the education system required a change to obtain a better admission process bringing in the CUET admission process.
CUET, also known as Central Universities Common Entrance Test, was conducted across 90 participating universities for the 1st time in India for admission into UG programs.
These universities included top colleges from DU, BHU, AMU, JMI, and so on, giving opportunities to students from across the country from various backgrounds.
The exam has successfully concluded, and DU Colleges have admitted the advantages of having CUET as its admission process for UG programs.
Download Free Study Material for NTA CUET Exam by SuperGrads
Previous Admission Process
Earlier, there were no common entrance exams for admission into UG programs at DU, BHU, AMU, etc.
While a few medicine and engineering programs had dedicated entrance exams.
Many colleges still relied on 12th scores or their own admission process to admit students for UG courses for B.Sc, BA, B.Tech, etc.
It worked well for several years. However, this form of the selection process had loopholes in them.
Most students were given admission based on their 12th scores; however, top colleges like DU had very high cut scores. Leaving many students not even eligible to apply to college.

Drawbacks of Previous DU Admission Process
With the merit-based system, students who followed different boards and syllabi could not be marked with the same scale of scores obtained in the exam.
Board had different difficulty levels; therefore, introducing an entrance exam gave common ground for all students who were eligible for admission to top colleges.
Since the syllabus for class 12 varied in different boards of education in the country, selecting students based on 12th scores was no longer relevant.
Marking schemes and evaluation processes also varied across the boards, giving another reason for the merit system no longer being an effective form of selection.
Several insignificant factors like these affect the credibility of merit-based selection.
Check: DU Admissions through CUET (Round 2) to begin from Today
Why is DU Admission Process Simpler Now?
Until the last year, DU carried out admission based on a merit system, with students having to score high cut-off marks to make it to the selection list.
The colleges had to admit students meeting the cut-off, even if that meant admitting 100 students for 20 seats, and this was a difficult process.
Through CSAS admission, the selection is conducted in 3 phases: submission of the application form, selection of programs, and filling the preferences, followed by seat allocation and final admission.
Delhi University announced its first allocation of seats to its UG courses on 21 October 2022.
Check: CUET Online Coaching 2023
CSAS DU admission follows simple steps as follows:
Login into the CSAS portal and click the program section.
Select all the UG programs of your preference.
You need to confirm the program-specific CUET score for all selected programs.
You must select the programs and college combinations since the selection order determines the preference.
You can select any number of programs you wish to be admitted to.
Finally, confirm your preferences.
Check: CUET B.Tech Colleges
The authorities at the college state that the CUET admission process is much simpler now.
Manoj Sinha the principal of Aryabhatta College, informed that "It is much simpler for colleges and for students. Sitting within the comfort of their home, they can discuss with their peers which college and course to choose.
There are fewer chances of over-admission as DU will be allotted seats."
Manoj Khanna is the principal of Ramjas College, who is happy with the CUET admission process.
He says, " DU is carrying out the counseling process, and we will get the list example, 90 or 100 students against 70 seats. Earlier the numbers were almost 400. We were making the admissions and also canceling them in case students withdrew. But the numbers are lower this time, and fewer cancellations will occur.
Similarly, Gyantosh Jha, the principal of Atma Ram Sanatan Dharma College, said that earlier colleges had to decide cut off's release and then admit students. There was always a fear of over-admissions and whether the cut-offs would be sufficient, but we hope things will be easier this time.
DU had informed students to secure their seats whenever offered to them.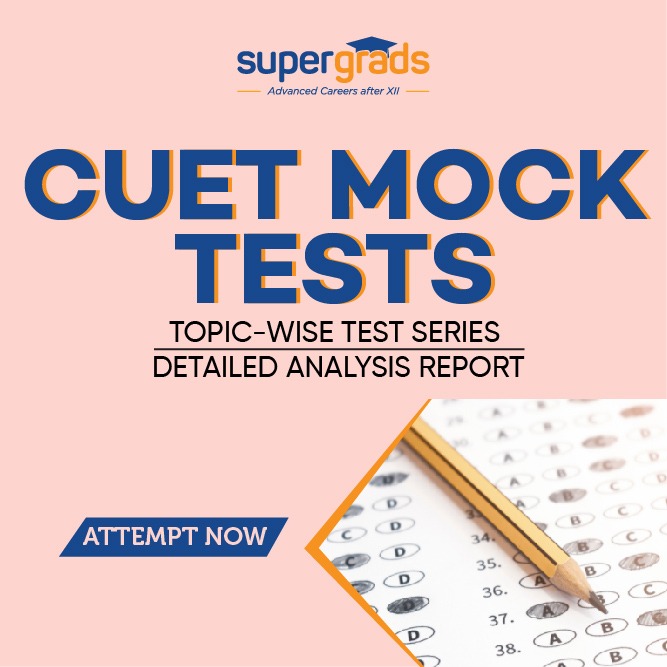 CUET Opening doors of Opportunities
1 - Earlier, there was zero uniformity with different boards conducting their exams, bringing in a lot of discrimination and not giving equal opportunity. However, with CUET, this issue gets resolved, as admission will be based on only CUET scores for all the 90 universities taking part in the admission process.
2 - With the relevant exam pattern for each course admission, CUET picks the right candidate for the right course and college.
3 - CUET does not limit students from changing streams; with these exams, students can still apply to the course they wish to pursue in their desired college.
4 - The exam is concept-oriented; this helps the evaluator know if the candidate can excel in a particular field of choice, helping locate deserving students.
5 - Since CUET is conducted nationwide in more than 500 centers, any student from different parts of the country and apply, clear CUET, and be eligible to apply for a seat at these top universities.
With the positive feedback from authorities of participating universities, it can be predicted that the number of participating universities can increase in the coming years.
And more number of college accept CUET scores, making it one of the biggest entrance exams in the country.
Check: CUET Mock Series 2023