Most entrance exams usually follow the same exam pattern. However, in the case of CUET entrance exams, changes have been introduced this year.
The general NTA CUET exam pattern is not directly applicable, to every course or every central university.
Therefore, if you are targeting a particular UG program at Jamia Milia Islamia for this year. Know which domain subjects you must apply and prepare for.
We understand the NTA CUET Exam 2024 in itself is like a very new exam, many students might face challenges while filling out the application and choosing the domain to study for the exam.
So if you are interested in studying at Jamia Milia Islamia, here is what you need to know.
NTA CUET Exam Pattern 2024 for Jamia Milia Islamia
Before you begin to fill out the application form, be sure you go through the CUET official website.
Only if you meet the eligibility requirements, your application will be processed to write the exam.
Considering that you are already aware of the general NTA CUET Exam pattern, let's check the exam pattern for each UG course offered at Jamia Milia Islamia referring to the table below.


Read more: How CUCET is going to open doors to many opportunities?
Degree
Program/ Course offered
Domain/ General/ Optional Languages mapped to the Programmes offered

B.A.

B.A.(Hons) Hindi

Hindi

B.A.

B.A.(Hons) Sanskrit

General Test

B.A.

B.A. (Hons) French & Francophone Studies

General Test

B.A.
B.A. (Hons) Spanish & Latin American Studies
General Test

B.A.

B.A.( Hons) Economics

Economics

B.A.
B.A.( Hons) History
History

B.Sc.

B.Sc. Biotechnology

Biology/Biochemistry/Biotechnology

B.Voc

B.Voc. (Solar Energy)

Physics

B.Sc
B.Sc.(Hons) Physics
Physics
B.A
B.A.(Hons.) (Turkish Language
& Literature)
General Test
Know more: 5 Reasons why 13 Languages in NTA CUET is an Advantage for Students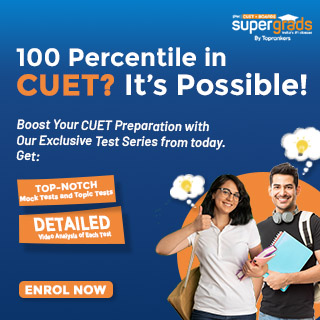 Each domain subject and its respective NTA CUET Exam Syllabus must be followed thoroughly to score well in your examinations.
NTA official notification clearly states that choosing options from each Section is not mandatory. Choices should match the requirements of the desired University.
Note that:
The applicants shall ensure that they have read and understood the eligibility criteria, qualification/ other conditions, and understand the minimum required subjects of the program opted of the respective university for CUET (UG) – 2024 examination.
NTA or the respective university will not be under any circumstances will hold responsible for the selection of the subjects, opted program, or eligibility criteria/ conditions.
The applicant shall ensure to select the language, domain-specific subjects, and general test as per the respective university/program.
The following information is as of 06-04-2024. You are requested to visit the respective university website and confirm the eligibility criteria and other details.